Torcetti cookies – how to make easy Torcetti cookies, step by step.
Yeasted cookies! Who would've thunk? I mean, I never even gave yeasted cookies any thought until Aparna introduced these Torcetti Cookies as the bake for April in our We Knead to Bake group. I loved the idea of these cute little Torcetti cookies, or Torcettinis, a yeasted cookie from Italy that's made with a dough of flour, butter and yeast and rolled in sugar before baking.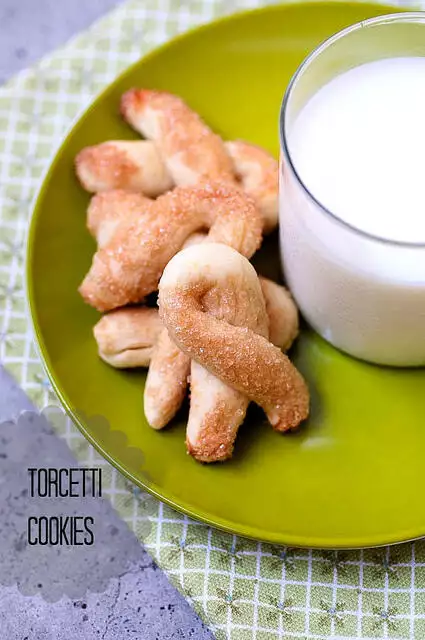 What we baked this month are actually Torcettini or mini Torcetti cookies, meaning small twists. They were extremely fun and easy to bake and tasted great with a chilled glass of milk (Singapore is too hot now to even think of a hot drink at 3pm) but the traditional combination for Torcetti cookies is espresso.
As with a lot of recipes, Torcetti took shape (quite literally) when a baker had leftover bread dough from making bread sticks and dipped them in sugar and created a different twisted shape to tell them apart from the bread sticks and create something different. The result is a lovely crusty cookie with a soft doughy interior. I found that serving them on the same day as they are baked is best but a few leftovers for the next day can't hurt. They don't smell or taste of yeast at all but I did sense a very faint sour taste the next day.
I halved the recipe below and got ~18 small torcetti cookies.
Browse all cookie recipes on Edible Garden. Here are the top recipes:
Almond cardamom cookies
Eggless chocolate chunk cookies
Black forest cookies
TORCETTI COOKIES RECIPE
Preparation time: 3 hours
Cooking time: 20 minutes
Makes ~ 30 small cookies
Recipe source: A Baker's Tour by Nick Malgieri
Ingredients:
1.5 cups of plain flour (maida or all-purpose flour)
1/2 cup of warm water (check notes)
1 1/4 tsp of active dry yeast (or 1 tsp instant yeast)
1/4 tsp of salt
1 tsp of lime or lemon zest
40 gm of unsalted butter, cold and cut into small pieces
1/3 cup of sugar, for rolling cookies in
How to Make Torcetti Cookies:
1. Add the yeast to the warm water and set aside for 10-15 mins until mildly frothy and bubbly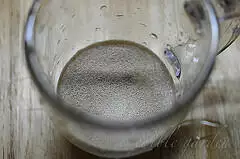 2. Mix the flour and salt together until well combined. This dough doesn't need much kneading so you can use your hands the entire way. I used my Kitchenaid because I feel guilty if I don't use it often enough. We all have our problems, eh?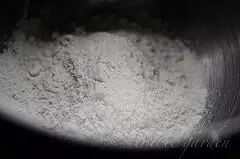 3. Add the cold butter and mix on low speed or gently with fingertips.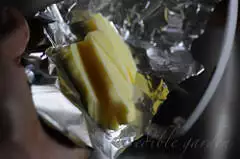 The dough will look like coarse sand at this point.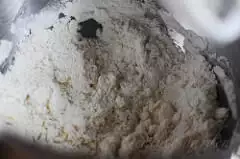 4. Add the lemon zest and mix some more.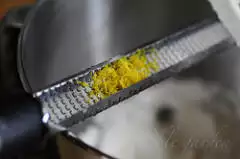 5. Pour in the yeast mixture and gently mix (on low speed if using a mixer) until the dough comes together in a ball.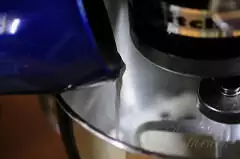 It will be soft and moist and does not need any kneading.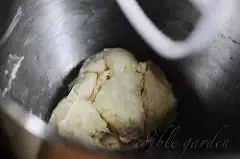 6. Transfer dough to a well-oiled bowl and turn to coat it well. Keep closed (I just used a plate) for an hour.
After an hour – the dough will be puffed up quite a bit and when you pinch off some dough, the inside will look like a honeycomb. This is perfect.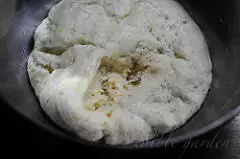 7. Punch down the dough and cover with clingwrap. Refrigerate atleast an hour or up to 24 hours.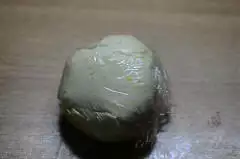 8. When you are ready to make the cookies, take the dough out and let it rest for about 10 mins until it becomes soft enough to work with.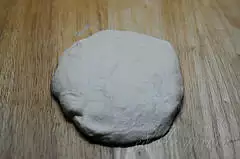 9. Roll out into a square (or if you are not that good with rolling dough into geometric shapes, any shape like mine will do, your cookies won't be even-sized, that's all) and cut into smaller portions equally. Each square should be roughly 2×2 inches.
10. Take each small square of dough and roll between your palms into a long rope (see below). Then shape them each into a knot by twisting the rope.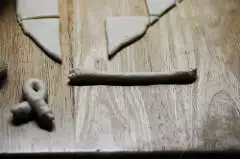 11. Liberally coat each cookie in sugar and plate on a line baking tray.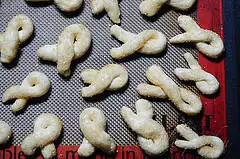 12. Bake in a pre-heated oven at 160C/325F for about 20 mins. The cookies didn't change colour much but the sugar will get beautifully caramelised. I used raw sugar so this was harder to see but with white sugar, you can see the difference.
Serve warm for best results and ideally on the same day as baking although they can be stored in an airtight container for up to 2 days.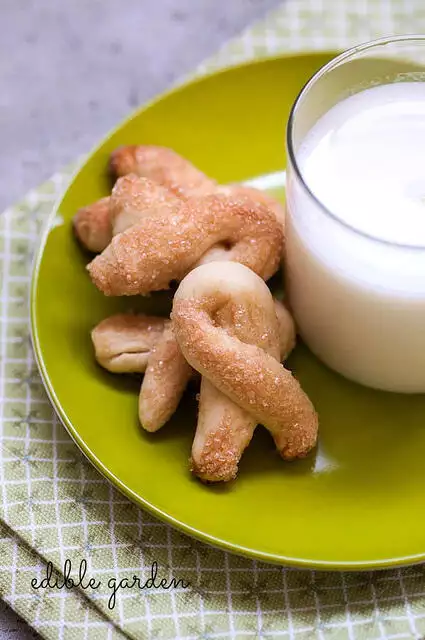 Notes:
To check the warmth of water to proof yeast, I always do this test. Once you have warmed the water, insert your pinkie or index finger in the water and see if you can hold it for 10 seconds comfortably without getting burnt. When you take your finger out, it should be warm to touch
To make chocolate-flavoured torcetti cookies, remove 2 tbsp flour and replace with 2 tbsp cocoa powder in the above recipe. Also, replace lime zest with orange zest
Torcetti Cookies are #4 in the list of 12 things we are baking as part of the We Knead to Bake group initiated by Aparna