Amma makes a mean raw papaya mezhukkupuratti. We often use raw papaya grown in our frontyard for this but since I live in the land of raw papaya salads, its not hard to find it here in vegetables stores.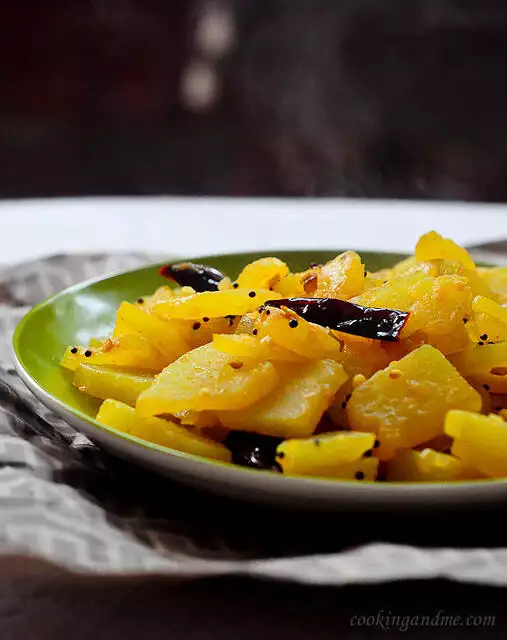 Look! Smoke! I love the effect. It wasn't super intense because the stir-fry had spent some time on the table while I fixed the lens, etc. If its fresh out of the stove, the effect will be nicer!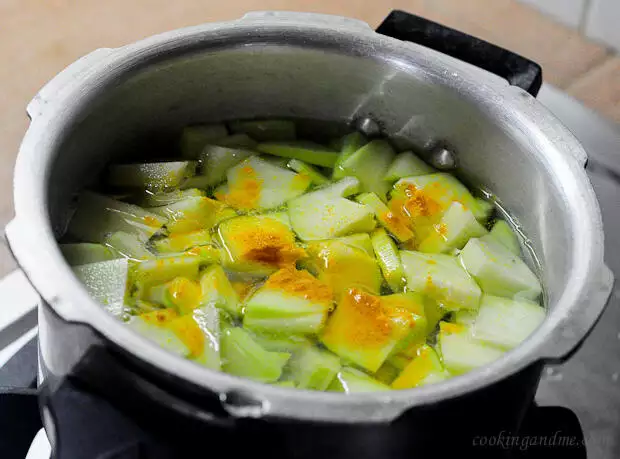 Stir-Fried Raw Papaya / Kaplanga Mezhukkupuratti Recipe
Serves: 2
Source: Amma
Ingredients:
1 medium-sized raw papaya
A generous pinch of turmeric powder
Salt to taste
1 tbsp (coconut) oil
1/4 tsp mustard seeds
6 shallots, crushed
1/2 tsp minced garlic
3 dry red chillies, broken into halves
A few curry leaves
How I Made It:
1. Peel the papaya and cut into thin pieces. Boil in sufficient water along with turmeric and salt until the pieces are soft. Ideally, add about 1 cup water and add more if needed. This is better than having to drain excess water.
2. Heat the oil in a pan and add all ingredients listed below oil. When the mustard seeds begin to pop and the shallots and garlic give out a nice flavour, add the cooked papaya. Stir-fry for another 5-6 mins and remove from fire.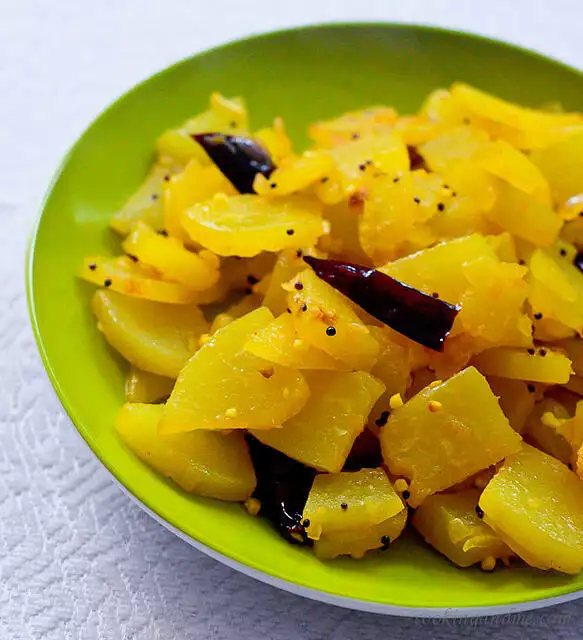 Serve hot with rice and gravy of choice.