How to make Eggless Chocolate Cake (Using Bananas)
I love banana cakes. I love chocolate. So this eggless banana chocolate pound cake is love squared.
I am sorry if you are a banana-hater and can't stand the thought of it but really, you don't know what you are missing. And God help you if you are a chocolate-hater. You really shouldn't be here at all, right? But wait, I need to tell you about a new project I am on with 8 other amazing food bloggers. We are the Free Spirit Bloggers. Read on!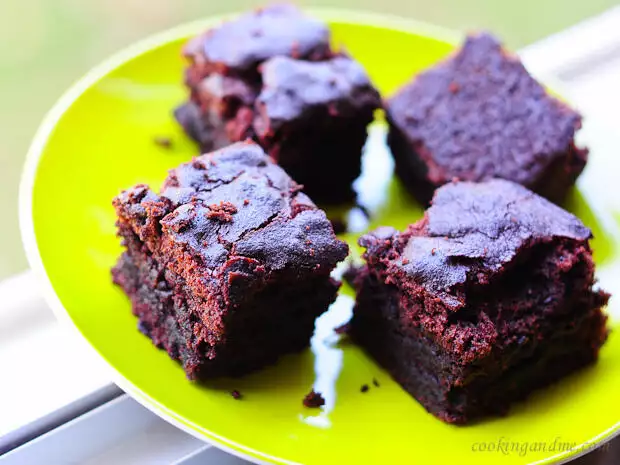 Mads of Cook-Curry Nook came up with this idea and this month, we experimented in our baking labs with egg substitutes in cakes. The idea was to use the same basic chocolate pound cake recipe and use different egg substitutes. We each worked with 2 and decided to post the one that worked better.
I chose to work with banana. To substitute one egg in the recipe, you need 1/4 cup ripe banana puree + 1/2 tsp baking powder. This is in addition to baking powder already mentioned in the recipe.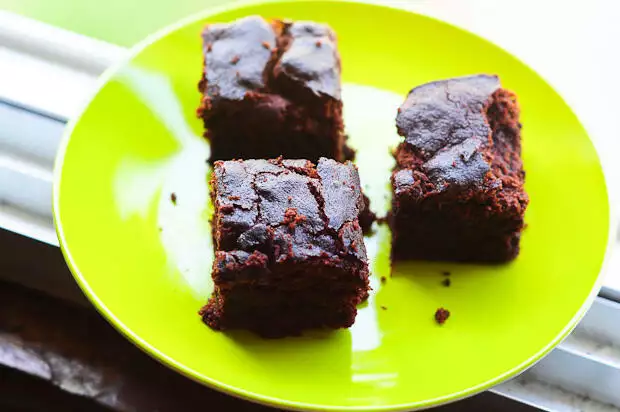 Eggless Chocolate Banana Pound Cake Recipe (Eggless Chocolate Cake Recipe)
Makes 36 small pieces
Ingredients:
All purpose flour or Maida – 250 gms (2 ½ cups)
Sugar – 250 gms (1 1/4 cups)
Butter – 250 gms
Cocoa powder – 50 gms (~4 tbsp or 1/4 cup)
To replace 4 eggs – 1 cup pureed ripe banana + 2 tsp baking powder
Baking Soda – 1 tsp
Baking Powder – 1/2 tsp
Salt – 1/2 tsp
Vanilla essence – 1 tsp
Milk – as required, to adjust batter to dropping consistency – max ½ cup (I used about 1/4 cup)
How to make Eggless Chocolate Cake:
1. Pre-heat the oven to 180 deg C (350 deg F).
2. Line the base of a square pan (8″x8″) with butter paper, or grease the base with butter and dust with
flour till well coated and set aside.
3. Beat the pureed banana with the baking powder and set aside.
4. Sift together the flour, cocoa powder, baking powder, baking soda and salt. Do this thrice for best results, and set aside.
5. Cream the butter and sugar well together for about 3-4 mins. Add the vanilla essence and beat well.
6. Add the beaten banana mixture to the butter-sugar mixture and beat well till it has been incorporated.
7. Now, add the sifted flour mixture to the butter-sugar mixture little by little and beat well till
blended smoothly.
8. Add adequate milk to achieve a batter of dropping consistency.
9. Pour batter into the readied pan, and bake at 180 deg C for 45-50 minutes or till done.
My chocolate cake formed a nice crust and was super soft and spongy. It was a bit hard to get clean pieces because it was that soft. Throughly enjoyed making the eggless version but if you want to avoid the banana flavour, just use eggs and follow the rest of the recipe as mentioned. Do let me know if you try it!
So, what's your favourite egg replacement?