About 2 weeks after we got to Singapore, I was home and jobless one fine evening when a junior from school got in touch with me through Orkut (remember Orkut?). I never knew him that well but he added me as a friend and later sent me a message saying "you are in Singapore? Have you been to Marche?". I said "erm, no". He said "go now!". I said "erm, o..k".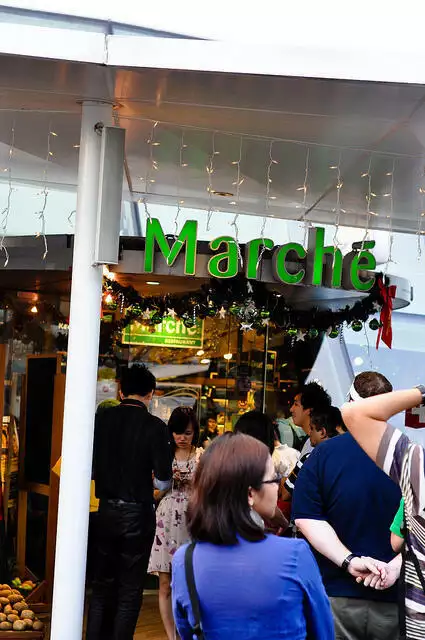 For days and weeks after that, that guy messaged me almost every day asking "did you go to Marche yet?". I am not even kidding. This is a true story guys.
TH and I even passed by a few times because we love Vivocity Mall. But we never went in mainly because we were not the kind of people who would wait for 30 mins in queue to eat food we pay for.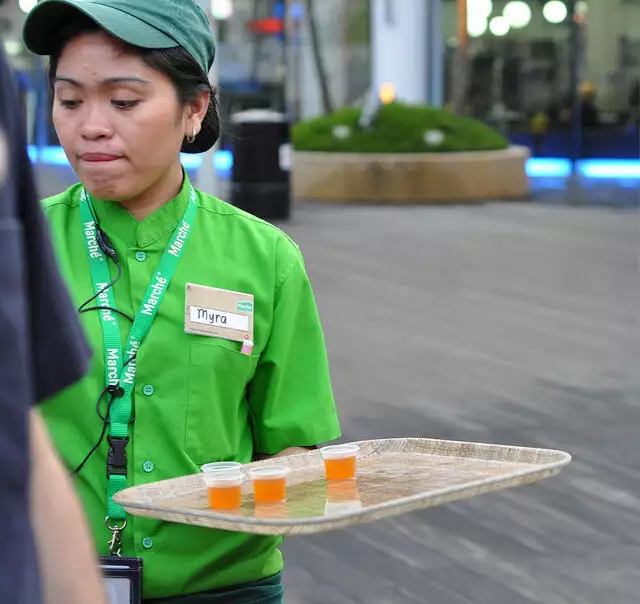 After 3 years in Singapore, we are converts. We almost love queues as much as any Singaporean out there. Especially if you are served shots of apple juice while you wait.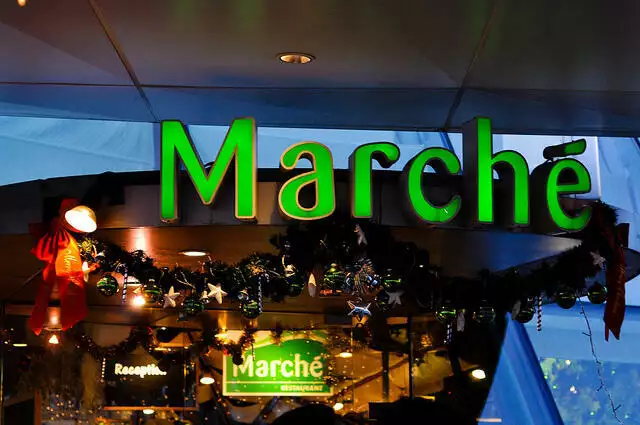 Marche is a lovely restaurant guys. It has a marketplace concept. There are fresh food stalls inside the restaurant (air-conditioned, thank God for that!) and you are give a card upon entering, which you hand over to the chef at whichever counter you intend to order food from.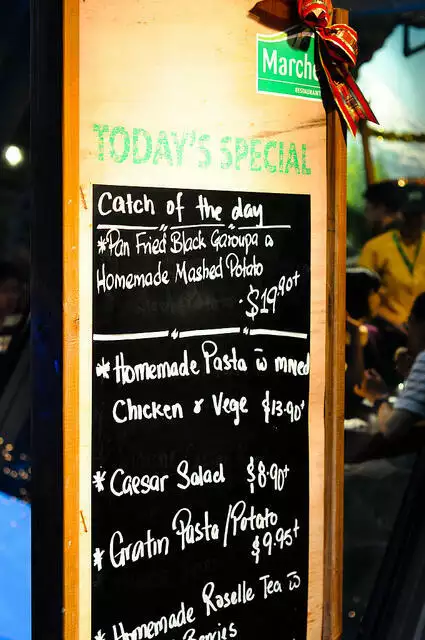 As you near the end of the queue, there's a handwritten board that shows today's specials. I almost always end up ordering something from this list.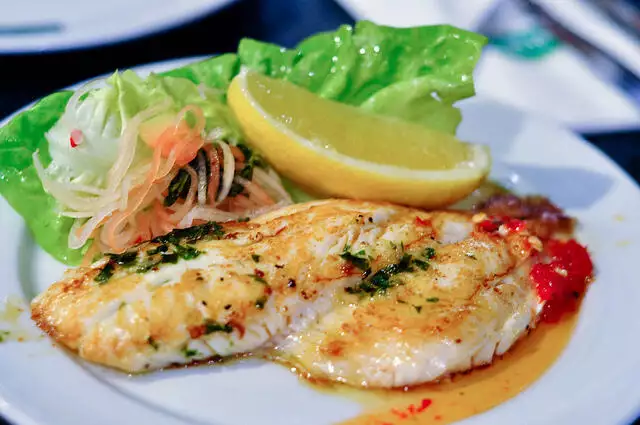 Here's the special dish on the day I took these pics (it was New Years Eve 2010). Fresh pan fried Garoupa with a side salad.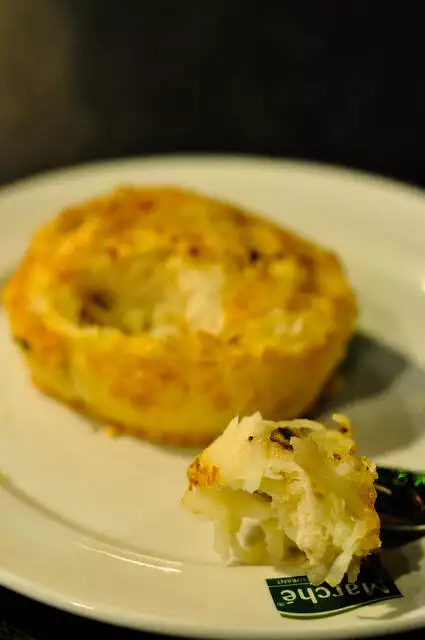 Hot from the bakery stall – cheese buns.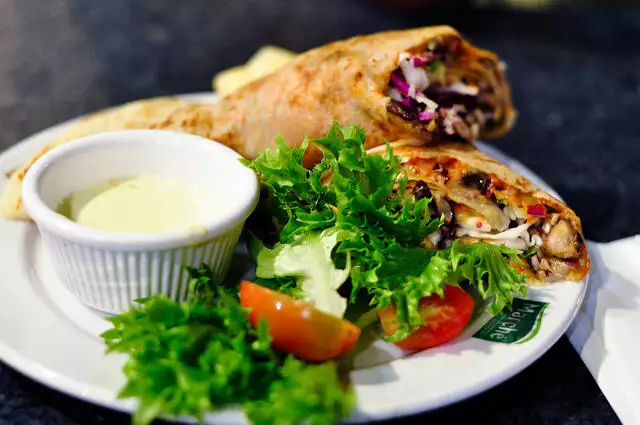 This is our absolute absolute favourite. Savory crepes with a mushroom and vegetable filling. That cream sauce on the side is to die for!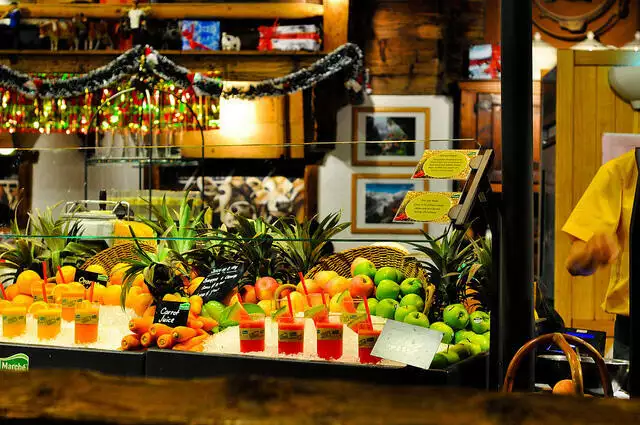 Our table that day was next to the fresh fruits stall. What a lovely site!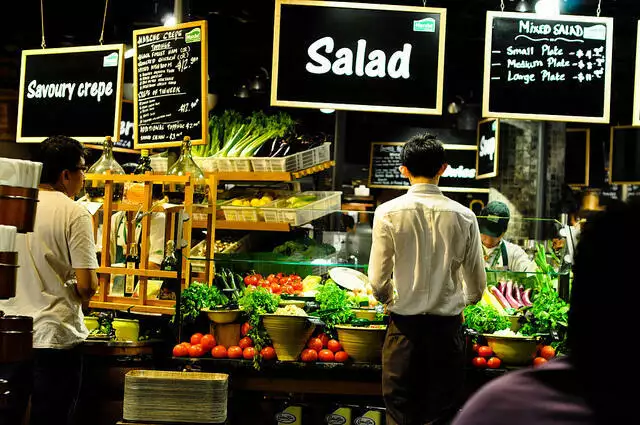 The salad and savory crepe counters. There's fresh ingredients everywhere and the ambience is amazing.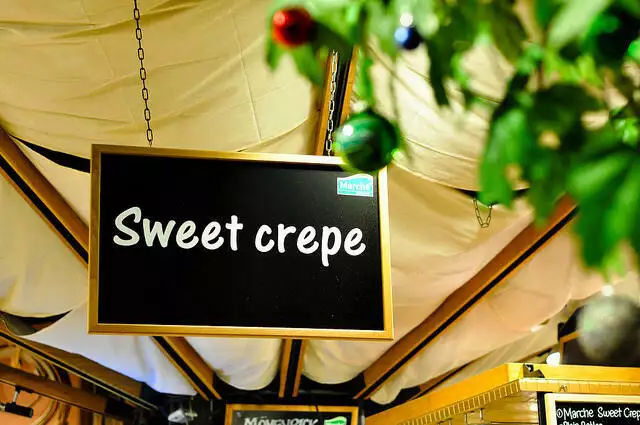 Sweet crepe are served with fresh fruits inside.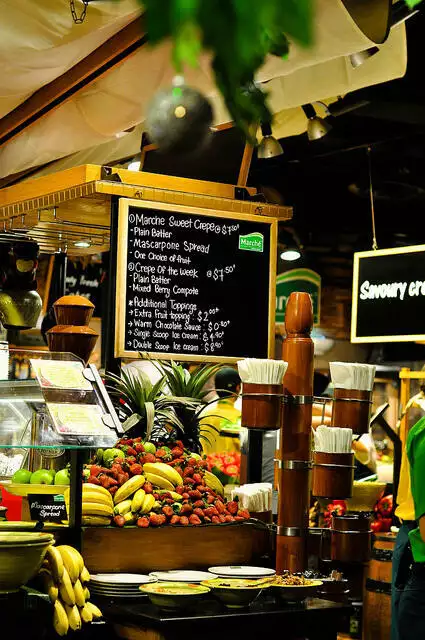 There's also Movenpick ice cream to go with the crepes or to be had with some toppings of choice.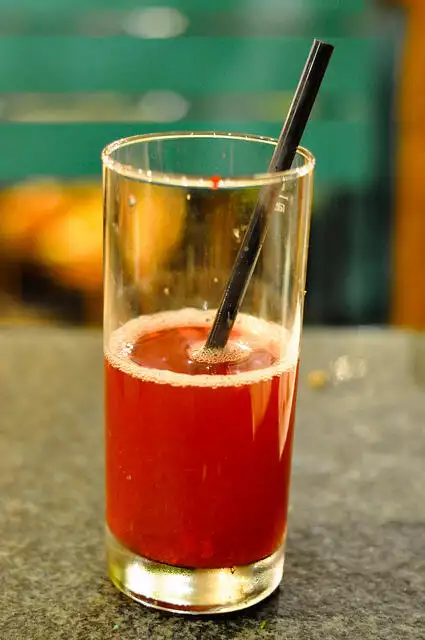 Our drink for the day – rooibus tea.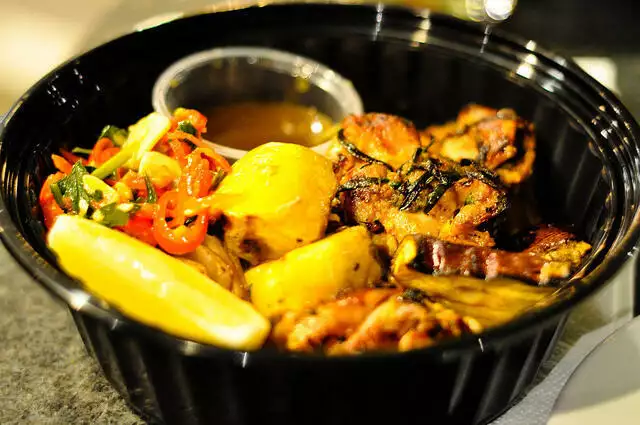 Spicy chicken skewers. I couldn't finish the entire thing to decided to pack home the rest.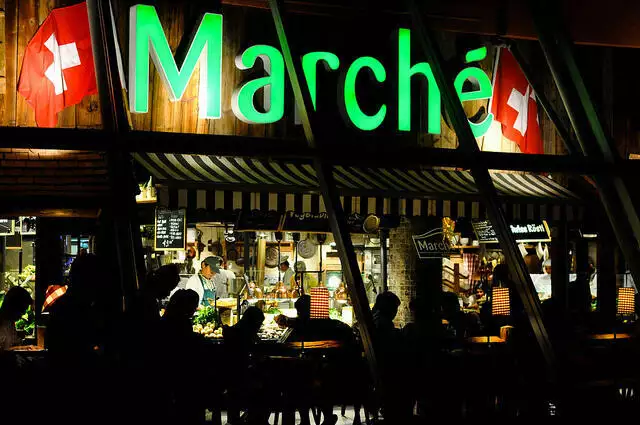 We have taken countless people for dinner here and never once been disappointed. We also always get raving reviews from folks we take here. They have very recently started a loyalty program and we have 2 stamps on it already.
Marche Restaurant
Average price of meal for 2: SGD 50