Unless you have been living under a rock or really not interested in rotis, I am going to assume you know about the Rotimatic. Quite simply, it's a machine that makes fresh rotis from scratch. When the initial video introducing it came out, it went viral on social media and the company opened up pre-order lists. I joined in as well! I mean, who doesn't want to buy a machine that makes fresh rotis for you? That is really a dream come true and also, my handmade rotis are just okay at best.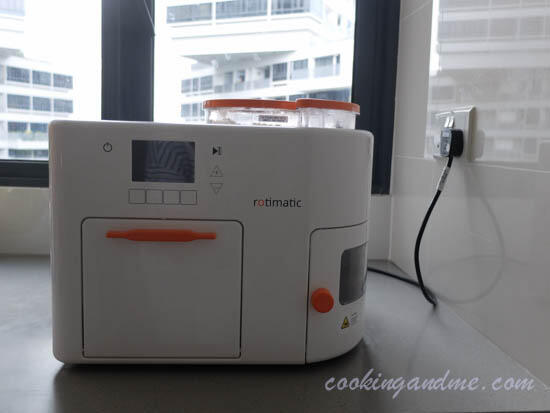 PinFast forward 3 years and here I am, with a(n honest) review of the Rotimatic machine. With a price point hovering around the USD 1000 mark, it's not cheap so how much do I really value fresh rotis I don't need to make from scratch? Let's find out!
First things first. How do the rotis made by Rotimatic really taste?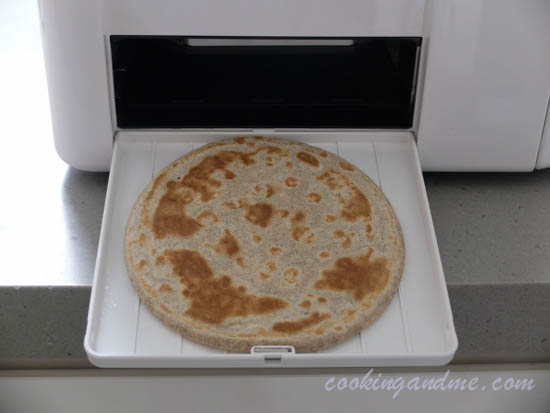 PinIf you eat them fresh as they are meant to be eaten, they are very good. I have experimented with a few different flour mixes and they all taste really good when the rotis are fresh off the machine.
You can keep them in a casserole but they may tend to get slightly more stretchy or rubbery depending on your water, flour used, room temperature, etc.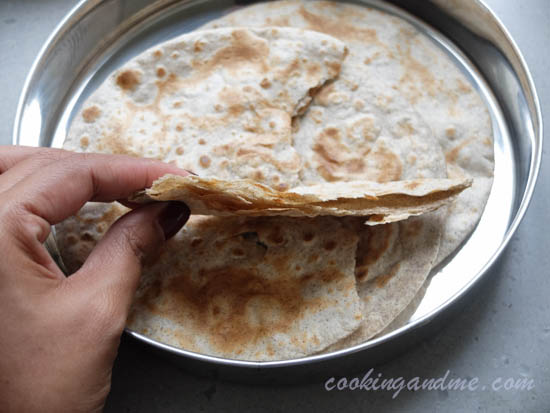 PinIt's pretty amazing that the rotis come out with beautiful layers and puff up in the machine really well. I have kept rotis in a container for many hours or even overnight and they've still remained soft enough to eat without any issues
Does the Rotimatic really do all the work? What prep work is needed from my end?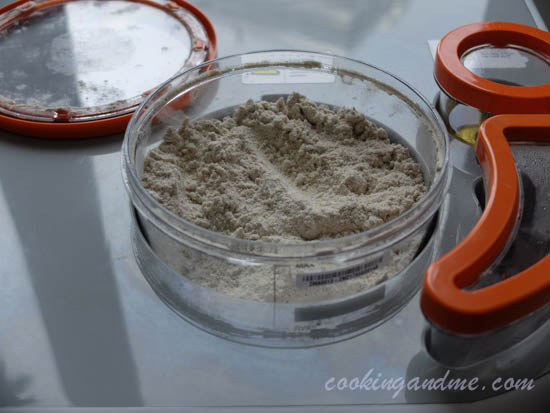 PinYes, it does do all the work of kneading, flattening, and cooking the roti. What's needed from your end is to fill in the flour, water, and oil containers, turn the machine on, and choose the number, thickness, and roast level of rotis needed.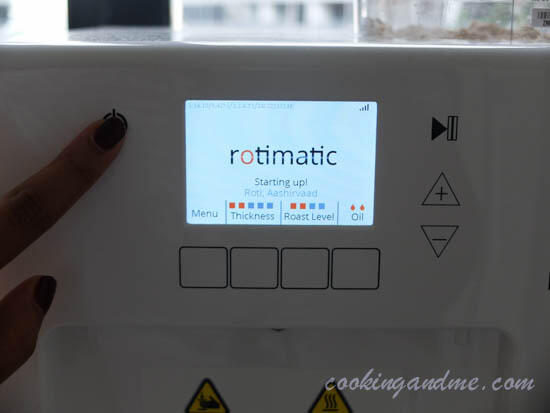 PinWhat about cleaning up? Are there many parts and is it time-consuming?
The clean up after is quite minimal. There are two containers that definitely need a wash after every use. The more detailed cleaning of the containers, and parts inside can be done about once a month or so, depending on your frequency of use. That does take more time but think of it as maintenance of the machine.
Is the Rotimatic really worth it? Should I buy one?
This is a question only you can answer but here are a few things to consider:
Do you make and /or eat rotis often/every day?
Do you buy and consume frozen or readymade rotis regularly?
Do you often eat out or order in food because you are short on time to cook anything for dinner or lunch?
Do you manage housework alone (you, your partner, kids) without any hired help?
Do you have a large enough kitchen with counter space to keep the Rotimatic?
Are you flexible to accept rotis that don't taste exactly like the soft pillowy phulkas your mom/grandmom/dad/cook makes?
If you answered YES to most of the questions above, then you are probably a good candidate to buy the Rotimatic.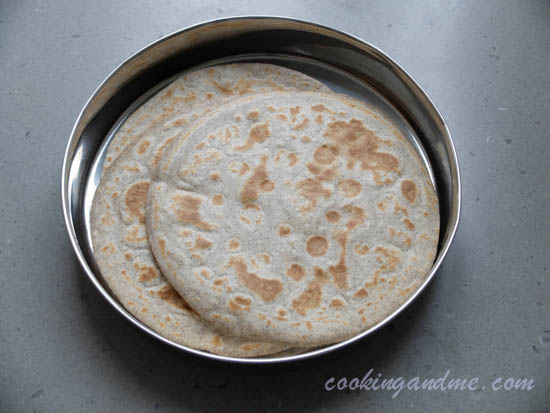 PinIn my experience, it will not replace homemade rotis or phulkas. The taste and texture is different because a machine made it. However, to me, it's a very good substitute and having the rotis made automatically means I can focus on making a nice side dish and we can sit down for a good, hot homemade meal within 30-40 minutes.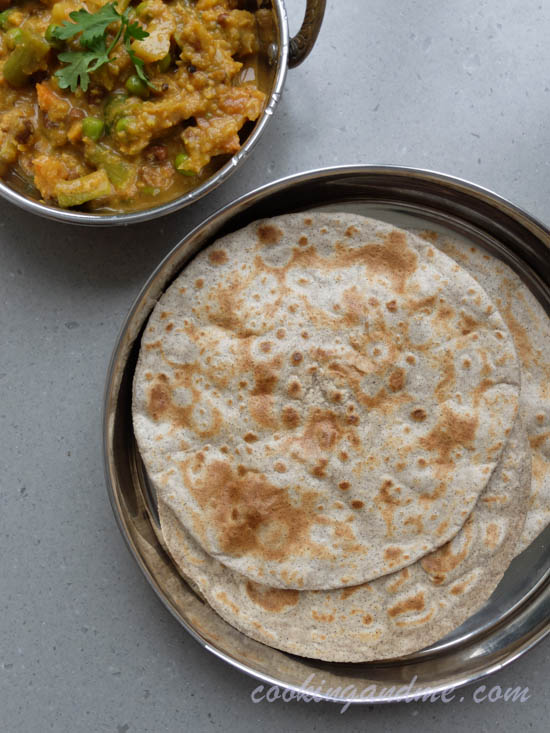 PinSo Rotimatic rotis replace an outside meal or frozen rotis in our home, not the "better" homemade rotis. If you have access to the handmade kind or don't want to compromise on the taste and texture, then don't get the Rotimatic. It's probably not for you.
Isn't it expensive to buy a machine that does only one thing – make rotis?
This was news to me before getting the machine. The Rotimatic is not just a one trick machine. The team behind it has just released a "Puri" update which means you can now get perfectly kneaded, rolled, and flattened dough to fry up into puris.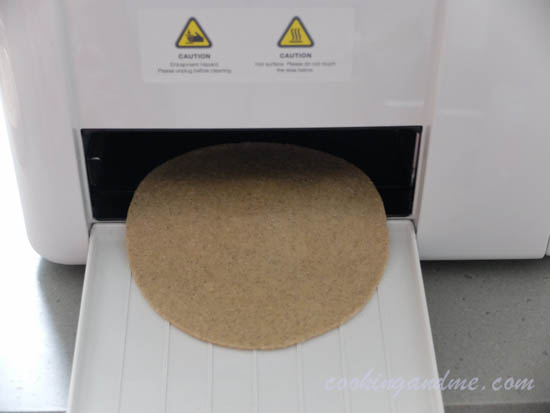 Pin
This option has led to some very creative and innovative uses of the machine. People use two dough discs, keep some filling inside, and make parathas. They cut these up into diamond shapes and fry them into diamond cuts. Some also fold them into samosas with filling and fry them up – your imagination is really the limit.
You can also add different flavours and masalas to the flour to get spinach puri or roti, turmeric rotis, cumin flavoured or garam masala flavoured rotis, etc. Just note that all added flavours need to be in the powder form and can't be mashed or pureed vegetables.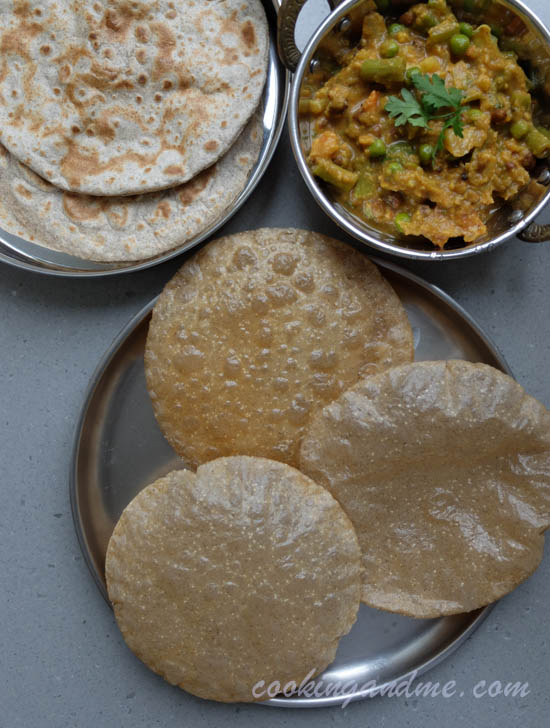 PinSo what are the disadvantages of the Rotimatic? What don't you like?
I am partnering with Rotimatic to try the machine and bring this review to you. However, as always, my reviews and opinions are always 100% honest. If you can't trust me, my reviews would be meaningless. Just wanted to get the disclaimers out of the way 🙂
Ok so is the Rotimatic perfect? No. No it's not. Here are a few things I wish were better or different: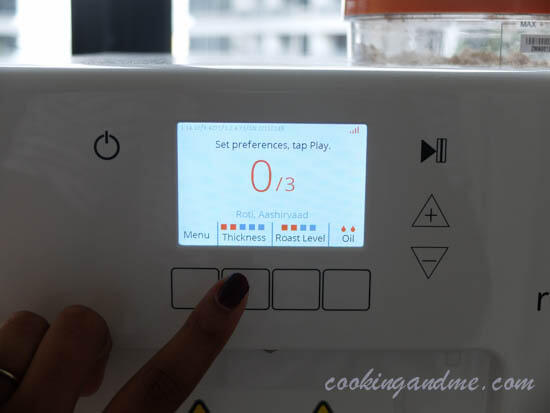 Pin
The machine can be quite noisy as it warms up and makes rotis. We keep ours in the kitchen and turn it on and keep the door closed to keep it to a minimum. There's ample feedback about this to the team and they are working on it
The machine has a computer inside that connects to WiFi which means you can get updates pushed to you as they come. This is a good thing but this also means the flour you use, water added, etc has to be precise and there's not too much room for experimentation. If simple rotis are what you need, no issues here
The price. I think this is a huge consideration for many people and if the Rotimatic cost half the price, it would sell itself. However, it's a sophisticated machine that takes a lot of testing and technical work behind the scenes – I met the team and went to their office in Singapore to see this firsthand – so I get it. But, the price would be a limiting factor to many. Here's a $50 off coupon if you want to try the Rotimatic yourself
It's a heavy machine which makes sense but it also needs a dedicated space in your kitchen. I moved around my rice cooker and dish drainer to make room and it has worked out okay but something to think about if you decide to purchase a Rotimatic
The flour container capacity could be larger. For larger batches of rotis, I need to refill it. Takes only 30 seconds but still, I am lazy already by default 🙂
That's all I can think of for now. If you have any more questions, please leave a comment below and I will answer them promptly. Don't forget your discount coupon to buy Rotimatic. You can also skip the waiting list if you use my link.
The Rotimatic is available in Singapore, UK, US, Canada, and now Australia and you can buy Rotimatic directly through their website. Remember, they also offer 30-day full refund guarantee, so you can experience the Rotimatic for 30 days, and return for a full refund if you are not happy with it.
Dislaimer: I received a Rotimatic for use and review. I used the machine regularly (more than 3x a week) for 5 weeks before writing this review. All opinions are honest and my own. I wasn't paid any compensation by the Rotimatic team for any content in this post.