Indian baby food recipes and ideas for 6-8 months – this post on Indian baby food recipes has been a LONG time coming and I am so glad I finally managed to hit publish on it. S turned one earlier this month and now we are feeding her pretty much what we eat but the 6-12 month time was crucial to make sure all safe foods were introduced to her and that she got enough variety and flavours in her meals.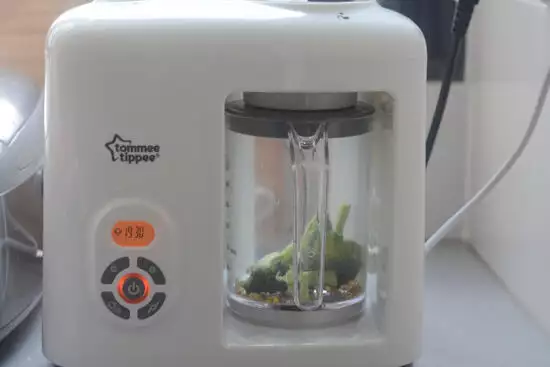 Pin
Check this post to see an introduction to getting your baby started on solids. I started with a single vegetable pureed and stuck with that for a few days and quickly moved onto a few combinations of food as well as baby-friendly Indian food like idli, ragi porridge, etc.
Important notes:
I am not a healthcare professional or trained to do these Indian baby food recipes for young babies. I am only sharing what I did and worked for my own daughter
The guidelines and standards for feeding babies around the world keeps shifting as more and more studies are conducted and results gained. You may find that what your grandparents and older generations used to do with 6-12 month babies is quite different from what we do. For eg: they stuck to 4-5 foods every day whereas now the recommendation is to introduce as much variety as possible to babies
Breastmilk or formula is meant to be the key food for babies until 12 months with solids playing a supporting role. As is natural, S reduced her milk intake as she started eating more solid food, around the 7th month mark. I just went with it and let her lead the way on how much she wants to eat/drink. I always offered her a full feed of milk
I did not practise baby-led weaning (BLW) for a number of reasons. I let S hold her food and feed herself frequently from 6 months but she ate mostly as we fed her. If you are keen to know more about my decision and what we tried, please leave a comment and I will do a dedicated post on this
This is not an exhaustive list of everything you can give your baby. I am just giving you a few ideas of Indian baby food recipes for 6-8 months olds which hopefully you find useful
I did not introduce fruits until after 8 months. You can read this introduction to solids post to learn more
Again, I am only sharing what I did and what worked for us. You may agree or disagree and that's fine. Just go with what works for you as a mom/caregiver
Here are 10 Indian baby food recipes for 6-8 months olds
1. Sweet potato and baby spinach mash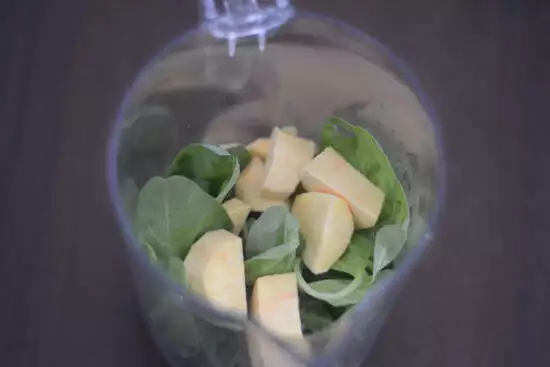 Pin
If you have a baby food maker, follow manufacturer instructions. Or, you can just pressure cook 1/2 cup peeled and cubed sweet potatoes with 1/2 cup packed baby spinach (or regular spinach) leaves for 3 whistles, mash well, and serve. Remember that a young baby may not finish this entire portion.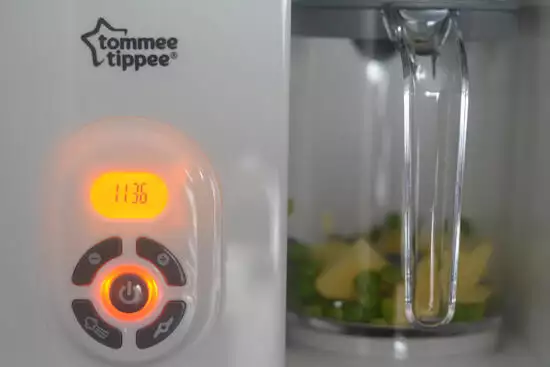 Pin
2. Potatoes and peas mash recipe
Similar idea and method as above – just pressure cook or steam for 15 minutes or so, mash and serve. I would usually add equal quantities of both potatoes and peas. Fresh peas or frozen (thawed) would work well.
3. Beans, cabbage, and moong dal mash recipe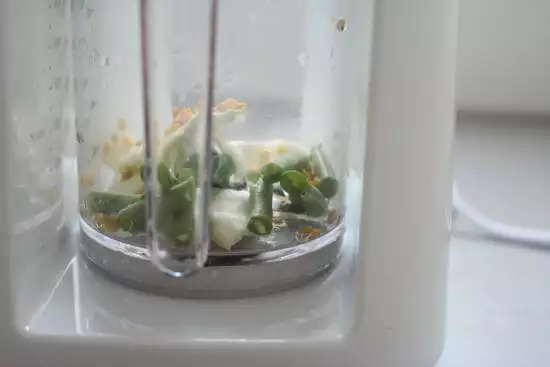 Pin
I started giving S moong dal from around 6.5 months. You can dry roast the moong dal until light browned or use as is. Moong dal is easily digestible for young babies. Add equal parts cabbage, beans and 1 tablespoon moong dal to a baby food maker or pressure cooker with water and cook until mushy. This is served a bit watery, like a thick soup. I would also add a few grains of salt to it but that's entirely up to you.
4. Carrot and cabbage mash recipe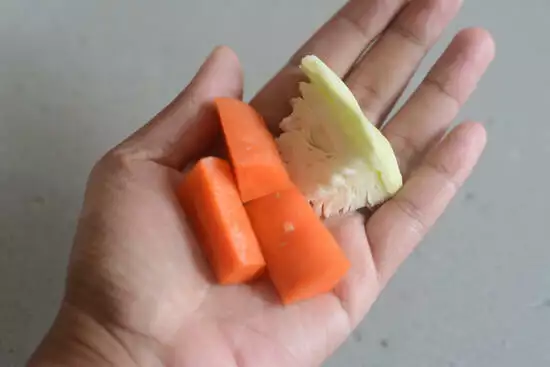 Pin
The picture above would you an idea of how much to use. S loved carrots at that age and so I found various vegetable combinations with it. Cabbage goes really well! Add a tiny pinch of turmeric while pressure cooking, mash, and serve.
5. Idli and dosa with ghee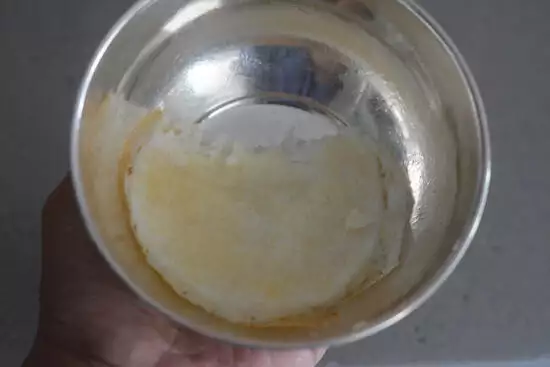 Pin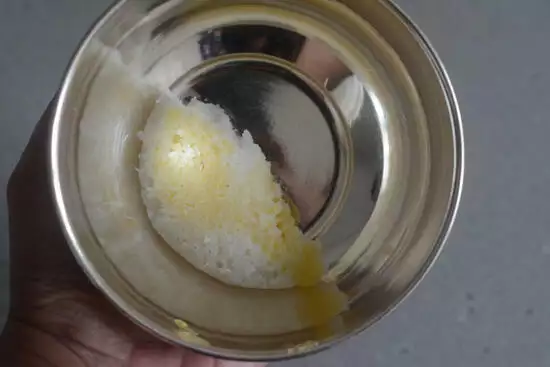 Pin
The first picture is a small thick dosa (made like a pancake) and smeared with ghee. The second picture is half an idli, again smeared with ghee. My mom makes butter and ghee from scratch so S is fortunate that way but store bought ghee will work too.
We also make idli and dosa at home.
6. Sweet corn and carrot mash recipe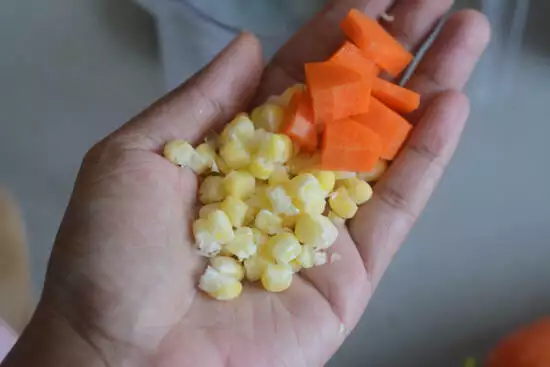 Pin
Buy fresh corn ears if possible, shave the corn kernels, and freeze them yourself. Frozen sweet corn would work too. Add to carrots, pressure cook with water, and serve like a thick soup. I would sometimes add a tiny pinch of cumin powder to this to get her used to the taste.
7. Beaten curd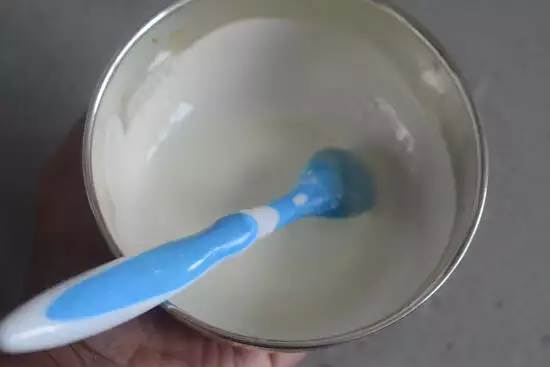 Pin
You can serve plain curd (no salt, no sugar, make curd at home if possible). This may not seem like a meal of its own but when I started Sameera on two solids per day (around month 7), she would have this as "lunch". You can also add a tiny bit of mashed rice to curd and turn it into curd rice.
8. Sweet corn and spinach soup for babies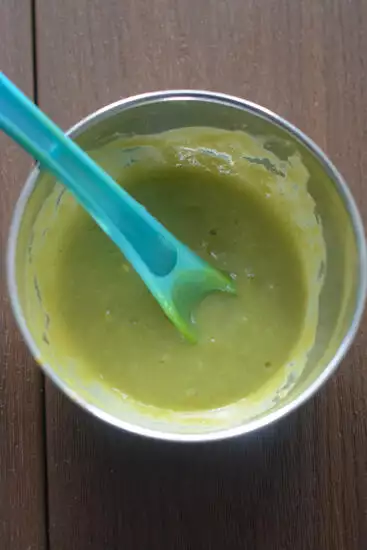 Pin
From month 7, I started making more soupy food for her and less pureed or watery meals. I would leave some texture in so that she gets used to chewing, even with her gums. Babies gums are strong so don't underestimate their strength. Sameera love this phase, more than the watery purees.
9. Ragi porridge for babies
I don't have a picture of this but ragi porridge is probably one of the most popular and safest first foods for babies in India. The traditional method used by my grandmom was to sprout the ragi and then extract the milk out of it, boil it, etc. For S, we did a simple blend of ragi that was powdered very fine in a flour mill and then cooked in water to make a thick porridge. You can also add a tiny amount of jaggery (for flavour and iron content) to this. S loved this as a baby and continues to have it for breakfast at least once a week.
10. Rice porridge with pureed vegetable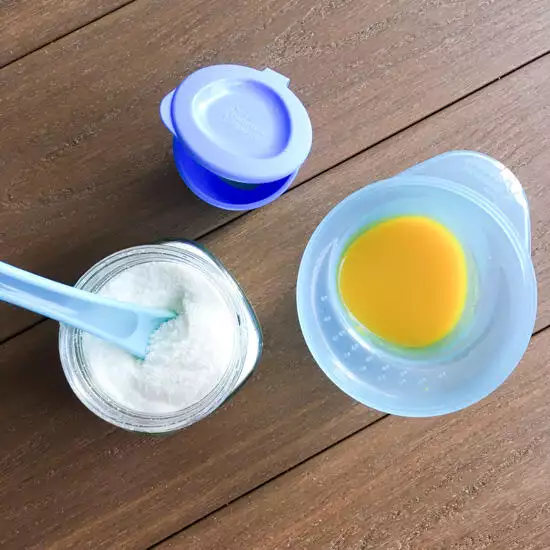 Pin
Plain rice porridge is a great first food for babies. Just cook 1/4 cup of rice with 4-5 cups of water until the rice is very soft and mushy. You can add a smidgen of salt if you'd like. S loved this too. I usually add some pureed vegetable to this though, just for the added nutritious benefit. Pureed pumpkin was a favourite, as was carrot.
I bought rice cereal which we rarely used since I very quickly moved to just adding 1-2 spoons of rice to any vegetable mash when she was 6-8 months old. You really don't need to use any baby food at this stage, in my opinion.
Please leave a comment with what you fed/are feeding your 6-8 month old babies, preferably Indian baby food recipes or Indian-friendly meals. I'd love to take a look and I am sure it would benefit many others.