If you are looking for vegetarian-friendly Italian restaurants in Singapore, then Pasta Brava is definitely for you. We went there for my b'day (way back in August) so this review is a bit late in coming.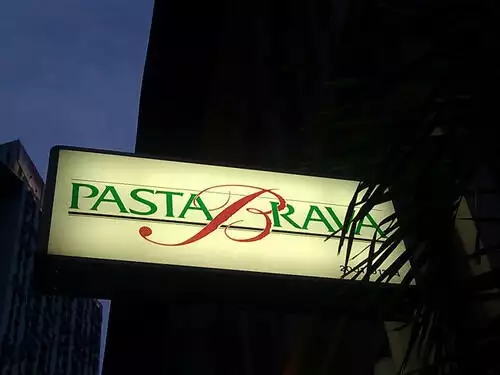 Pin
The ambience is just as the website promises. Its cosy with dim lights and perfect for a relaxed dinner after work (its very close to my office, located in Tanjong Pagar).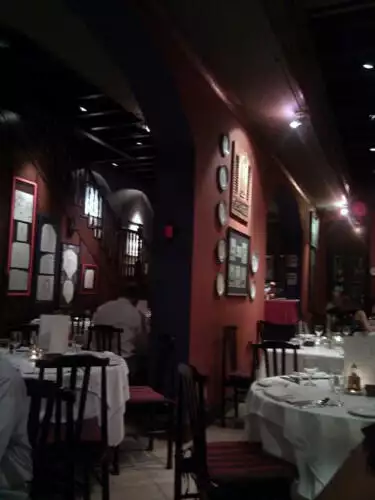 In true Italian fashion, a small, warm loaf of home made bread was served with olive oil and balsamic vinegar first. We had to rush through it a bit because the crust got super hard and rubbery as it cooled down (testament to the homemadeness I guess)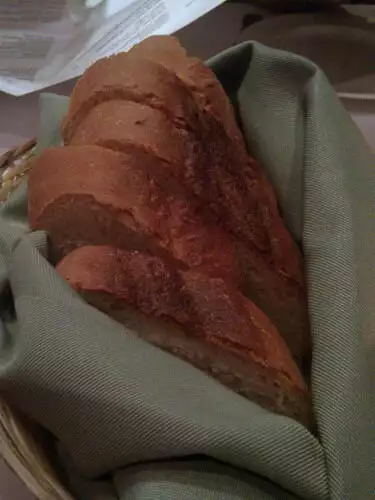 While you wait for your food, you can use scribble on the "table cloth" which is actually a thick sheet of white paper. A very nice touch although I am not sure if it matches with the ambience of the place which seems more fine-dining-ey.
I scribbled quite a bit though 😉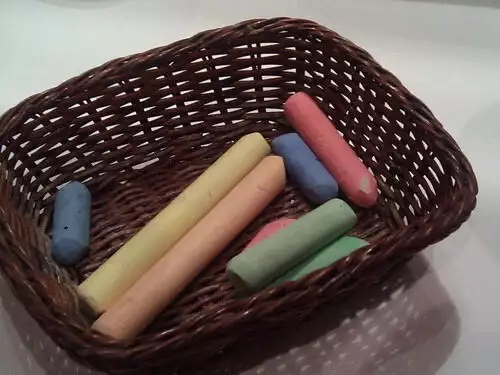 Pin
Our Minestrone. It was light, the flavours were perfect and it tasted like how it would have if my mom made it (not that she ever made Minestrone but you know what I mean)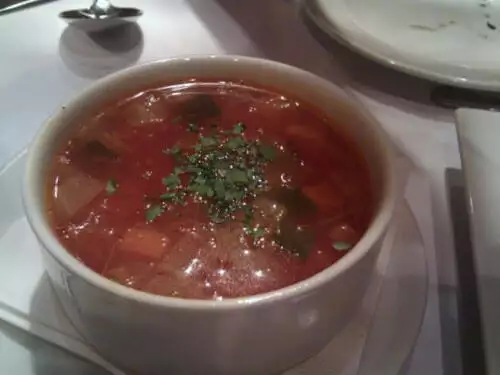 Pin
I know it looks like something else but this is our starter – portobello mushroom slices sauteed in olive oil, garlic and parsley. Although it looks intense, no flavour was overpowering, except that of the mushrooms of course.
Confession: we kinda fought over the last pieces.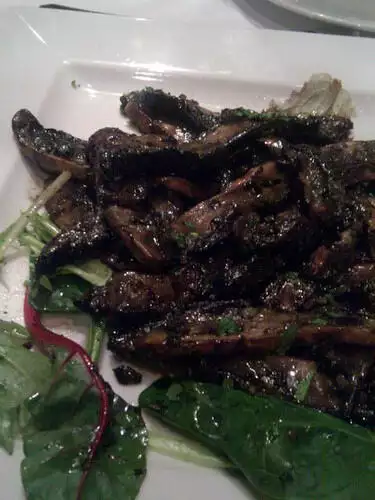 Pasta Brava boasts a lot of home-made ravioli dishes and you have quite a few vegetarian options too. We got the Spinach Ravioli filled with Ricotta and Sun Dried Tomatoes served with Tomato Sauce and Basil. Needless to say, it was quite delicious! We did get extra sprinkling of parmesan on top, btw.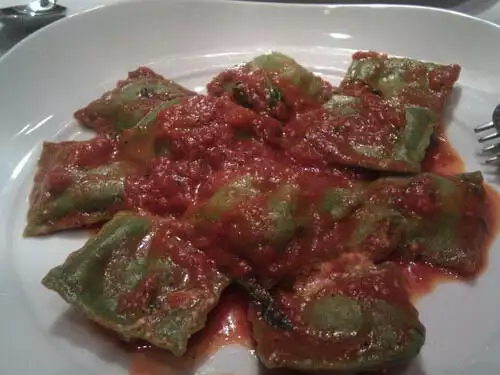 Pin
Since we wanted to go to NYDC for dessert, we reluctantly passed on their Tiramisu and Panna Cotta but definitely plan to go back soon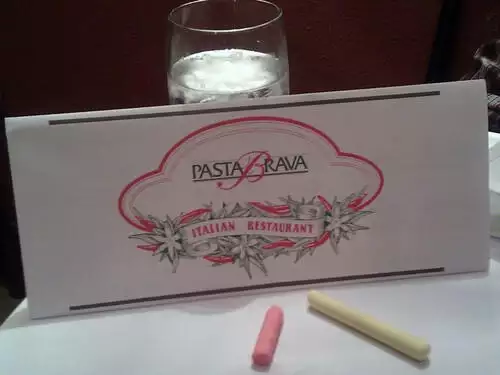 Pin
Pasta Brava, all in all a thumbs up from me.
Website
Address:
11 Craig Road
Tanjong Pagar
Singapore – 6227 7550
We shared all the dishes and it costs us about SGD 50 for the two of us. I would highly recommend booking a table because we went on a Wednesday evening after booking and still got a table wedged between two others. The place was packed.
**All pics taken with my phone camera with no edits done. Pardon the quality.