**Vegetarians may find this post offensive, gross or otherwise a bit over the top so proceed at your own risk and whatever you do, don't look at the second last picture in this post. Thanks**
So, I am in Sydney this week. Although I asked around a fair bit, authentic Australian food is pretty much just steak and burgers and an odd bit of kangaroo meat thrown in here and there. I am not sure if I can try kangaroo meat so me and a 2 colleagues decided to play it safe and try the immensely popular meat and seafood place – Hurricane's Grill in Darling Harbour, very close to work and our hotel.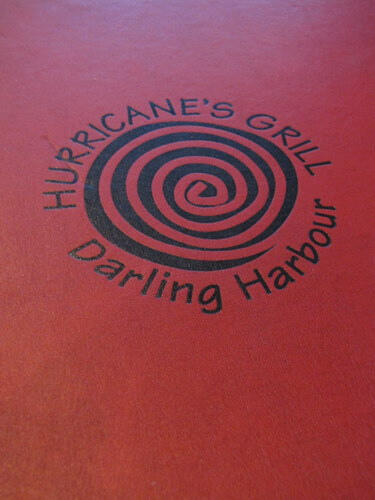 We got bread for the table. A herb roll with oodles of butter thrown in the centre of the slices. It was delicious – easily the best toasted bread I have ever eaten. Damn, TH would have loved this.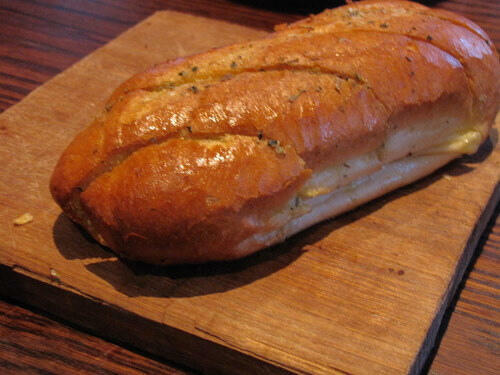 Pin
You should know I detest shoving blurry pics to your face but this is the only picture I took of the amazing garlic mushrooms we got as starters. They were mild yet had a peppery kick. There's a whole bed of olive oil and garlic under those babies that practically made them ooze yumminess (and cholesterol maybe but who cares)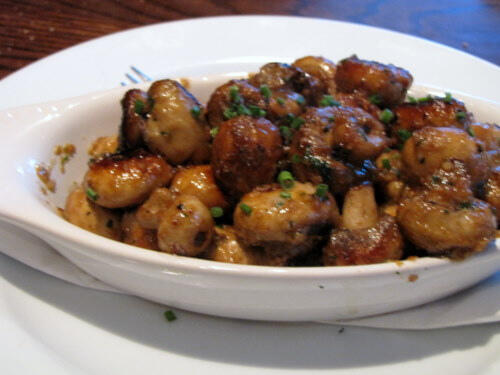 Pin
This my friends, is the star of the evening. Grilled Pork Ribs, Hurricane's signature dish. Every single table had a portion of it and my two friends definitely wanted to try it. I had stopped eating pork when I was in my teens and so just ventured to try a small piece of it (only because they oohed and aahed so much). It was definitely awesome, I can tell you that much.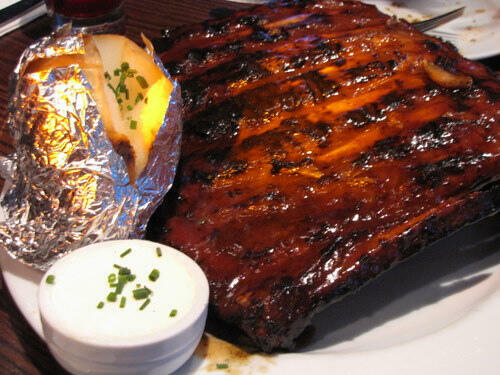 Pin
This was my order. Tiger prawns in garlic butter, served on a bed of rice with a side salad. I ignored the rice, ignored the salad (but of course) and dug right in. Although the exposed head and eyes did make me a bit uncomfortable, it was too delicious for me to care too much.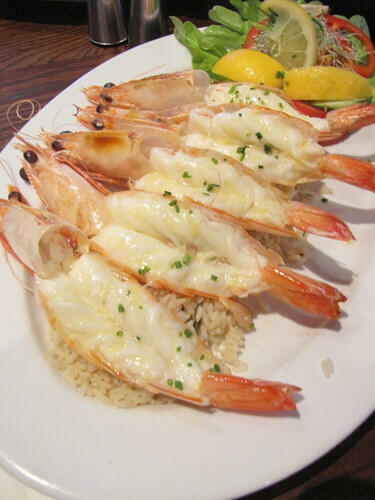 The sauces that went with the prawns made it extra delicious. The green stuff is something like pesto but swimming in oil and the gravy in the steel bowl was mind blowing. The red chilli paste was potent and gave the dish a nice kick.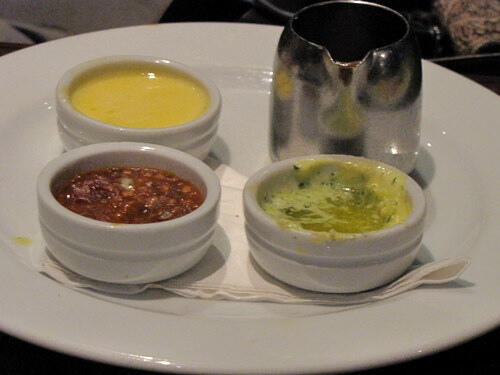 Pin
Finally, the carnage. I did warn you!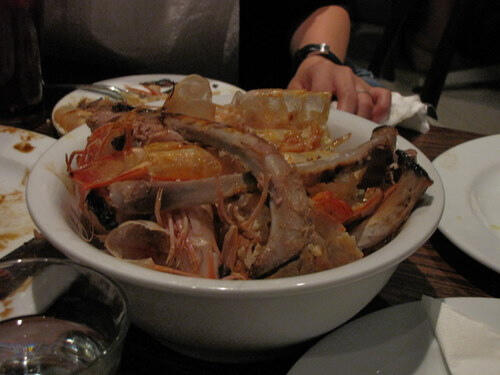 Pin
We polished off everything except this last piece of pork rib.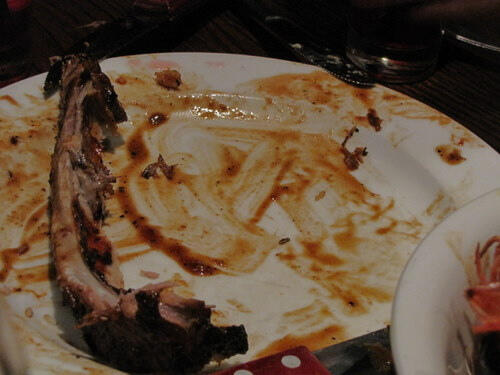 Pin
I kept thinking what a lovely time my bro and sis would've had at this place. Both love pork, and both would have licked their plates and fingers clean. I can never eat good food outside where I live without thinking of family.
Ok so Hurricane's Grill. If you are ever in Sydney and want a good meal, head down there, they definitely won't disappoint.
We got drinks along with the food (we got 2 of that tiger prawns dish, btw) that you see above and the total amount was AUD 141. Considering that outside food in Sydney is not really cheap anywhere, this was just fine for us.
Check our their Bondi beach branch if you are in that area. Darling Harbour is in the CBD area if you don't drop by here, fret not. Bondi beach is the main deal and I hear there are hour-long queues to get in. I would highly recommend booking a table or going at 6:30pm like we did (we still had to wait 15 mins)