If you've been reading me for a while, you would probably know that I try to find food photo props wherever I travel to. Although I'd been to Tokyo a couple times before, I never got to see much because they were 3 or 4 days trips spent between the hotel and the office. During my last trip, I took a couple of days off, TH joined me, and we celebrated our 4th anniversary there. I also took advantage of the timing to say we must visit the restaurant-supply stores street in Tokyo – Kappabashi Dori!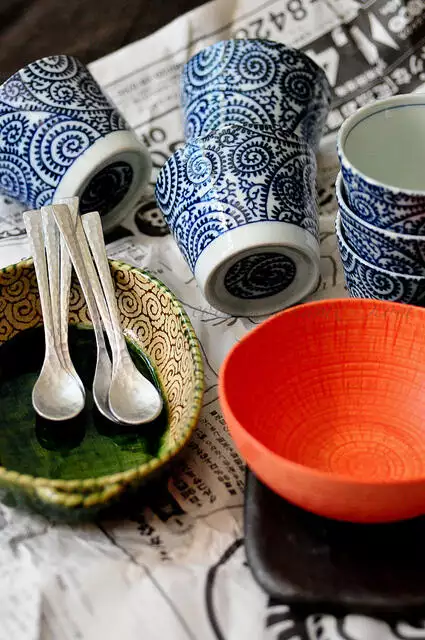 You can read more about Kappabashi here, but essentially it's an entire street filled with restaurant supply stores and more interestingly, the fake food pieces that Japan is very popular for.
Our visit turned out to be a bit of a bummer because we reached around 6pm and most of the stores were shutting down. To avoid disappointment, go earlier in the day.
In spite of that, I managed to find some good stuff.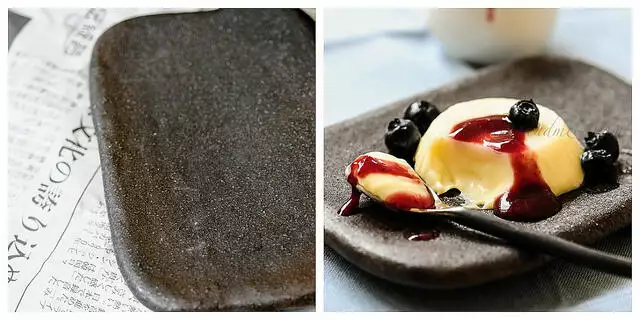 This brown plate is the first thing I picked up. It's actually a sushi plate and came in a few different sizes. They are meant to be bought as a set I think but in true food blogger fashion, I bought just one. I used it in the Vanilla Panna Cotta Recipe post and was quite surprised when quite a few of you noticed it.
These are probably my favorite buy from the street though. I bough 6 because I wanted to have a set to also use when I have guests (and not just for food pics!). They are meant to be green tea tumblers (ceramic) but the possibilities are endless. They are just the right size to serve coffee, tea, milkshakes, ice-cream, payasam or pretty much any dessert when you have guests over.
I used those tumblers to serve Paneer Payasam and Mango Lassi when my family was visiting.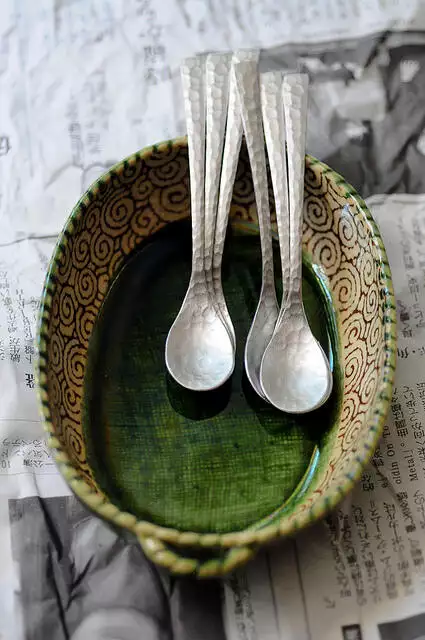 Then there's the pretty green oven dish. I triple-checked and the lady at the store confirmed they are oven-safe although it doesn't say so anywhere on the dish itself. The green is lovely, the sides have a nice swirly design and I am in love! Haven't used it yet. Check out the bowl in use in my Kappa Masala Recipe post.




I also got 6 battered steel dessert spoons to go with the blue tumblers on top. They had a lot of battered steel utensils starting from large ladles but somehow, I found these the prettiest. Also, they are quite expensive.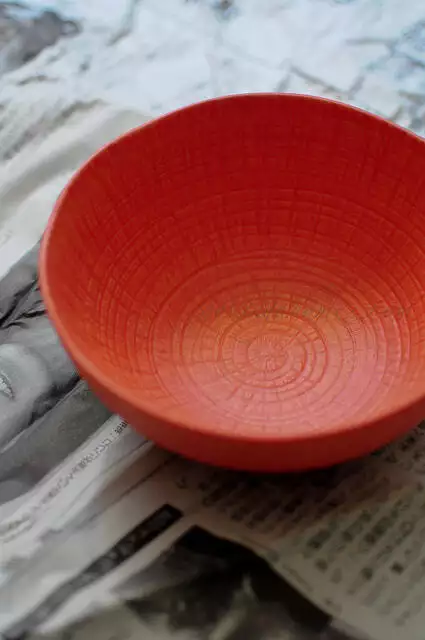 Finally, the gorgeous dark peach-orange delicate ceramic bowl. I envisioned serving Thai raw papaya salad in this even before i bought it. It's been 4 months and the salad still hasn't happened, but it will, one of these days. This bowl deserves the limelight. I have never seen a colour like this before, and certainly not on a bowl.
Kappabashi also has a good selection of Santoku knives which are Japanese iron knives, super sharp, super long-lasting. You must pick up one if you are into knives like I am. They will even engrave handle for you so they make great gifts too.
The only downside to prop shopping in Tokyo is, it's not cheap. This bunch of things up here cost me close to 100 SGD. But the quality is fantastic and they will last you a lifetime if you take good care of them.
Here's a post with a few good pictures of Kappabashi.
How to get there? Get to Asakusa Station and it's abou a 600m walk
So, which item is your favourite?