Paruppu Usili
is TH's favourite dish and I make it regularly, usually with beans but often with other vegetables that I feel will make a good combination with the lentils.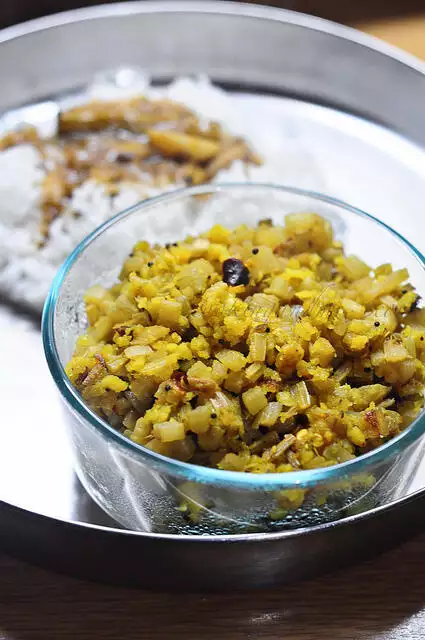 Remember the banana stem that I painstakingly cleaned up (if not, check out how to prepare banana stem before cooking)? I used half of it to make banana stem thoran which I absolutely love and then reserved the rest to make paruppu usili. It turned out really well, a great blend of textures and flavours.
The first I learnt to cook for TH was paruppu usili so each time I make it, I am reminded of the first time I tried it. The recipe was quite off and I remember adding onions to it, a total Brahmin no-no (although TH and his family are fine with it).
There's a lesson in there folks. Start somewhere, just start, even if your paruppu usili ends up with onions in it!
Other usili recipes I've made: Paruppu Usili | Asparagus Usili | The "fake" usili I made first
Banana Stem (Vazhai Thandu) Paruppu Usili Recipe
Preparation time: 1 hour
Cooking time: 15 minutes
Serves 2-4
Ingredients:
2 cups of banana stem, chopped fine
1/2 cup of toor dal (tuvaram paruppu)
2 tbsp of channa dal (kadala paruppu)
2-3 of dry red chillies
1/4 tsp of turmeric powder
2 tbsp of oil
1/4 tsp of asafoetida (perungaayam)
1/4 tsp of mustard seeds
Salt to taste
How I Made It:
1. Soak the toor dal and channa dal for an hour.
2. Heat oil in a pan and add the mustard seeds. When they pop, add the chopped banana stem and cook on low fire for 5-7 mins until they are half cooked and beginning to soften.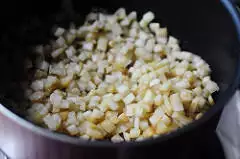 3. Grind the soaked dals along with the red chillies, turmeric, salt, and hing to a smooth paste without adding any water.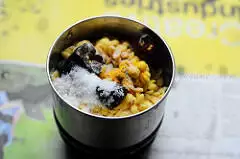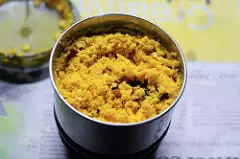 4. Add this to the semi-cooked banana stem and mix well.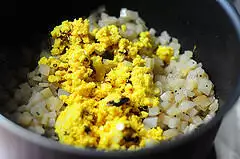 5. Cook on low flame until the dals are cooked and the banana stem is soft (about 10-12 mins). Adjust salt if necessary.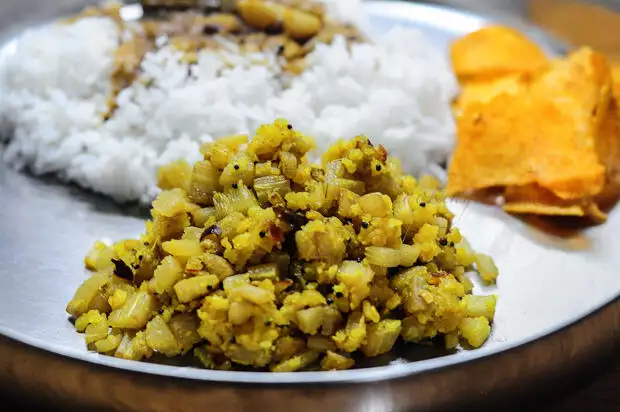 Serve hot with rice, kozhambu, and chips/papad.