When I saw this, I knew I had to make it. I mean, look at all that butter. And dates. Dates are meant to be baked. Oh and also to be pitted and the seed replaced with a whole cashewnut before eating. These are the only two ways dates are meant to be used, really.
I did some adjustments to the quantity of ingredients based on my taste. I also think I under-cooked the bar but that's fine. One can always increase the baking time by 5-10 next time, no reason to hate the recipe for that.
Here's what we need.
1 cup dates, pitted and chopped into small pieces
2 cups all purpose flour / maida
1.5 cups butter at room temperature
3/4 cup white sugar
1/2 cup brown sugar (or just use white sugar again in case you don't have this)
4 eggs
1 cup chopped nuts of your choice (I used walnuts and about 2-3 tbsp of cashew nuts that I happened to have)
½ tsp Salt
¼ tsp Baking Powder
1 tsp Vanilla Extract
Here's how to make the bars:
1. Melt butter in a pan over very low heat or in the microwave, stirring occasionally. Set aside.
2. Chop up the dates and nuts and set aside.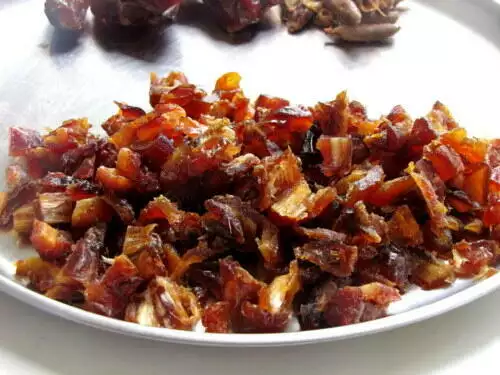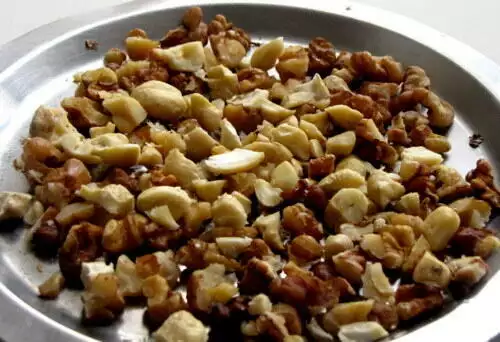 3. Sift flour, salt and baking powder. Add about 1/4 cup of this into the chopped dates and nuts mixture and mix (dredge) well to coat the sticky parts of the dates. Set aside.
4. Mix butter and sugar and beat lightly for 2 mins until well incorporated. Add eggs one at a time and continue beating. Finally add the vanilla extract and mix well.
5. Fold in the flour-salt-baking powder mixture to the above gently until just mixed and no lumps remain. Then add the dredged dates and flour mixture continuing to fold in gently. This will form a thick batter.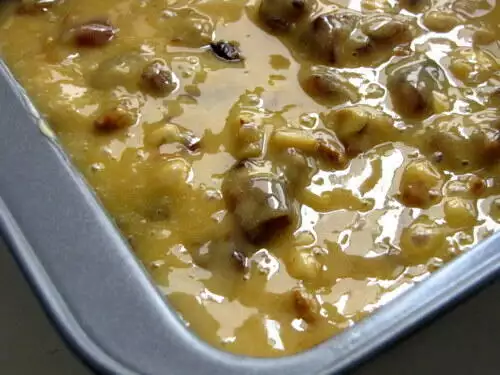 6. Pour into a greased cake or brownie pan and bake in a preheated oven at 350F/180C for 35-40 mins. The original recipe says 30 mins but mine were a bit under-baked so adjust according to your oven.
Cut and serve warm with ice cream for an indulgent treat. I stored mine in the refrigerator for 4 days.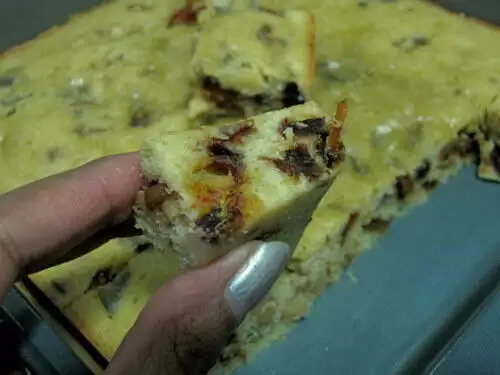 Here's an example of a pic where the white balance is all off 😀