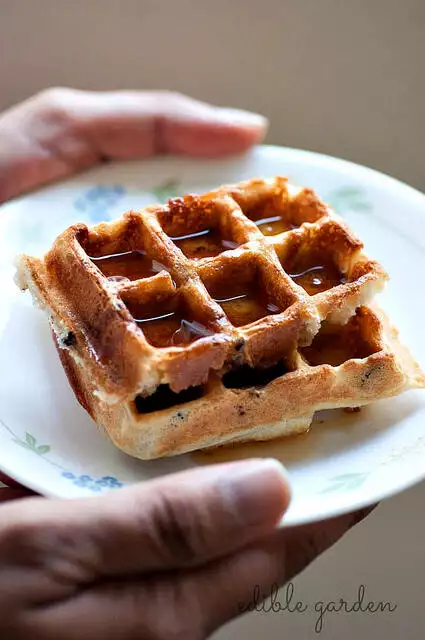 Crispy Waffles – two words that will make me actually pass over a plate of hot dosas for breakfast. If made right, waffles are one of my favourite breakfasts of all time. My mom, being the ever experimental cook that she is, used to make waffles when I was a kid. She had a fancy kitchen equipment that could do a few things, one of which was to make waffles and while it was definitely not an every day affair, I do remember a few hot waffles with fresh, homemade butter mornings. I was indeed a spoilt child.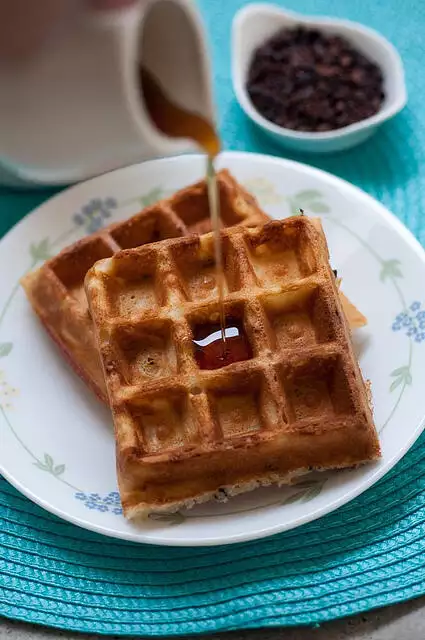 Admittedly, for all the love I profess to waffles, I haven't made them much at home except for those times I made Eggless Whole Wheat Waffles and my Easy Basic Waffles. The main reason is because we get them at breakfast in Google and they are crispy outside, soft inside, and delicious. Also, my waffle iron was often giving me trouble by burning the corners and undercooking the middle.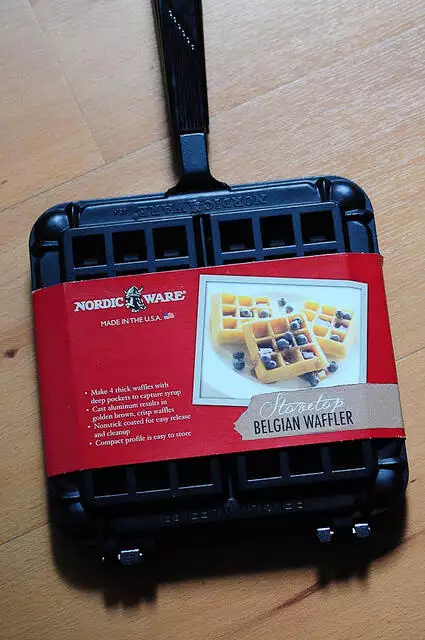 Then I came across this amazing creation by Nordicware (I love that brand!) a stovetop Belgian waffle maker that's heavy-duty and cane be flipped as you cook the waffles. I immediately bought one and it lay there in my kitchen cupboard for many months until my waffles were destined to get together with some raw cacao nibs.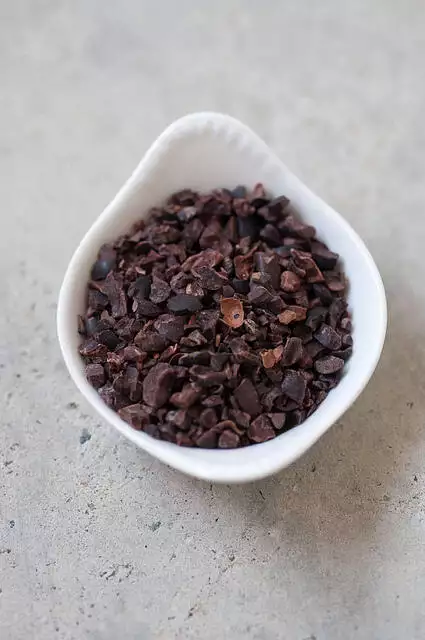 Raw Cacao Nibs
Which brings me to cacao nibs. I don't like talking this much and should just get to the recipe, I know, but cacao nibs are worth the extra lines I have to type and you have to read, trust me. Cacao nibs are crushed cacao beans which are the most raw form of chocolate. They are crunchy and don't melt like chocolate chips but you can use them in a similar way as you would chocolate chips. Cacao nibs are high in antioxidants, minerals, fibre, and all sorts of other stuff that's really good for you. Thanks to Dassana for giving me the push to try this superfood. I am absolutely in love with the deep chocolate flavour it gives food and also the texture. Adding cacao nibs to my waffles was really a no-brainer.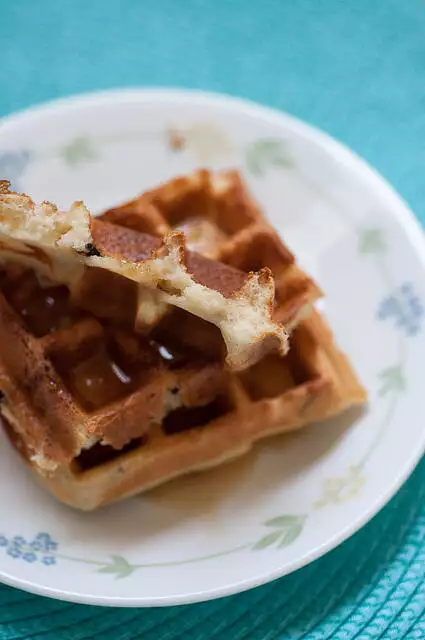 So here are my Crispy Waffles with Cacao Nibs. A great breakfast recipe for even busy (or lazy) cooks. If you don't have cacao nibs in hand, you can definitely substitute with chocolate chips or just keep the waffles plain. This recipe yields a crispy waffle with a soft inside. The waffles on their own are not very sweet so you can add on large amounts of pure maple syrup and not feel guilty about it.
CRISPY WAFFLES WITH CACAO NIBS
Preparation time: 10 minutes
Cooking time: 15 minutes
Serves 4
Recipe source: food.com
INGREDIENTS:
1 cup of plain flour
2 tsp of baking powder
1/4 tsp of salt
2 tbsp of sugar
1 egg, separated
1/4 cup of oil (I used vegetable oil), or use melted butter
1 cup of milk
1/4 cup of raw cacao nibs
2 tbsp of butter, melted, for the waffle iron
INSTRUCTIONS:
1. Separate the egg.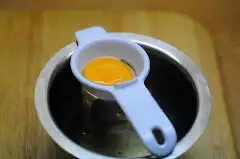 2. Mix the flour, egg yolk, sugar, oil, baking powder, and milk in a bowl. Whisk well without forming any lumps.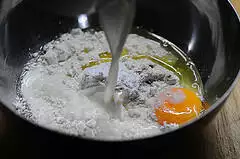 3 In another dry bowl, whip the egg white until soft peaks form.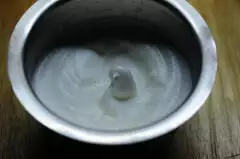 4. Add the whipped egg whites to the rest of the batter and gently fold in.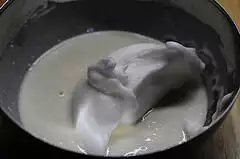 5. Add the cacao nibs to this and fold again.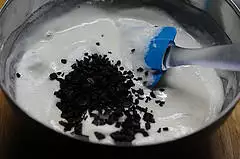 6. Heat your waffle iron and brush lightly with melted butter. Pour about 1/3 cup of batter (depending on size of your iron) and spread evenly.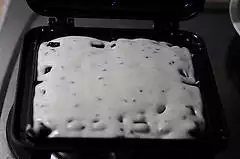 6. Cover and cook until both sides are crisp and golden brown.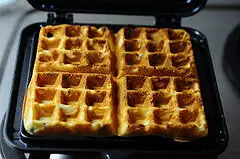 Brush with more butter and set aside on a plate. Repeat with the remaining batter.
Serve the waffles hot with more butter and maple syrup.