Bialys
(pronounced bee-ah-lee) was something unknown to me until Aparna chose it for our baking group this month. A little research shed some light on it, like how it's often compared to a bagel although they are made quite differently, and how it's relatively unknown outside New York when it's popular, although not as much as the bagels are. The texture is definitely comparable although I found the bialys to be much softer and less dense. The bialys has a chewy exterior and quite a soft interior, the onion filling complementing the bread-y part beautifully.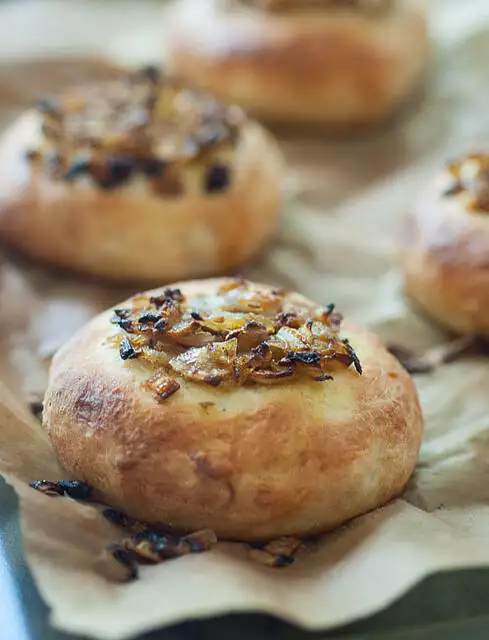 Bialys is quite easy to make at home, in fact it's not any different from making regular rolls at home. The shaping is a bit different though and since I didn't make a deep enough depression in the centre of the bilays, mine look more puffed up than they should.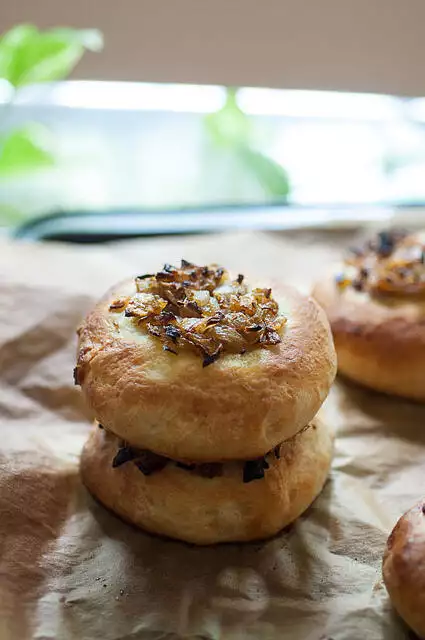 In spite of that, they tasted delicious and we enjoyed hot off the oven with our evening tea. While they are best eaten warm and fresh. bialys keeps well for a day in an airtight container. Just make sure to warm up lightly before you eat them.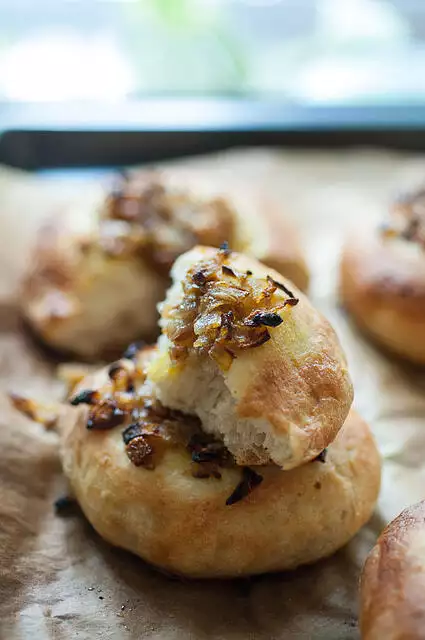 BIALYS RECIPE
Preparation time: 5 hours
Cooking time: 15 minutes
Makes 12 medium-sized bialys
Adapted from: King Arthur Flour
Ingredients:
3 cups of bread flour (check notes)
1 1/4 cups of warm water
1 tbsp of sugar
1 tsp of instant or active dry yeast (I use and love Fleischmann Yeast)
2 tbsp of milk, for brushing the rolls
2 cups of finely sliced onions
1 tbsp of oil
1/2 tsp of roasted cumin powder
1/2 tsp of salt
1 tsp of garam masala
How to Make Bialys
Note: I used 1/3rd of all ingredients to get 4 rolls.
1. Add flour, sugar, salt, yeast to a large bowl and mix well. Slowly trickle in the warm water and knead together to form a sticky dough. I used my Kitchenaid for this but you can very well knead by hand too.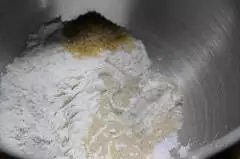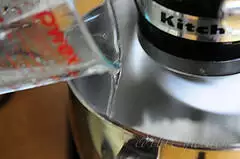 2. Once the dough takes form, let it rest for 10 mins and continue kneading until you get a soft pliable dough that's not too sticky. If it is, sprinkle some flour and knead again but do this only if required. I didn't need to.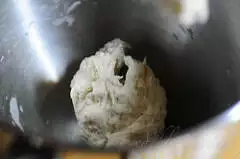 3. Transfer dough to an oiled bowl and turn to coat it well.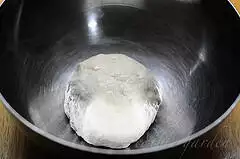 4. Cover with cling wrap and let it double in size – takes about 1-2 hours. You can also let the dough rise in the refrigerator overnight. Just make sure to set it out for 30 mins before proceeding with the next steps.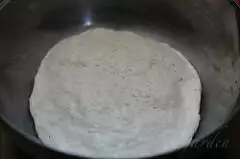 5. Divide the dough into 12 equal parts.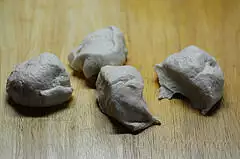 Form each into rolls by kneading with fingertips and making a smooth ball within your fist.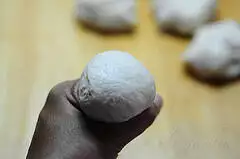 6. Smooth into a ball and place on a baking tray lined with greased baking paper. Repeat with the rest of the rolls and loosely cover with cling wrap (use the same one as before) and let them rise for another or two.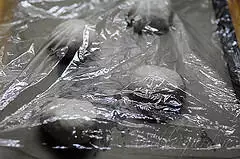 7. Meanwhile, make the filling by heating the oil, adding the cumin, and sauteeing the onions until golden brown. When onions are done, add salt and garam masala and mix well. Set aside to cool completely.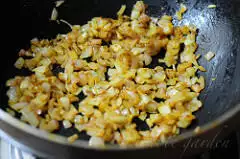 8. Once the rolls have doubled, take each onto floured palms and make a dent in the centre by rotating it with both hands like a steering wheel.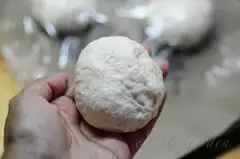 9. Place on the same baking sheet and poke holes in the centre with a fork so that it doesn't rise while baking. The depression in the centre needs to be well pronounced. Mine wasn't done enough so the entire roll rose a bit in my bialys making the shape less pronounced.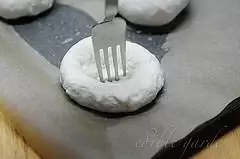 10. Repeat with all the risen rolls and add the filling.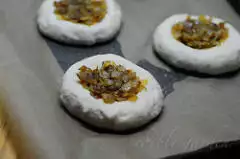 11. Bake in a pre-heated oven at 230C / 450F for 15 mins. Don't let the rolls overbake, otherwise they turn hard. Once they start to brown on the sides, you can remove them.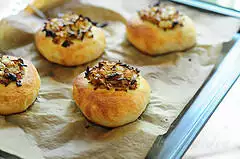 Notes:
You can replace bread flour with same amount of all-purpose flour or maida + 1 tsp vital wheat gluten. Some folks tried it with just the flour and it still turned out fine.
You can play around with the filling. I really wished I had some pizza cheese in hand, would have added some. You can also add some grated paneer when the rolls are almost done baking.
To check if the water for the dough is warm enough (or not too hot), place a finger in the water for 10 seconds and take out. Your finger should be able to bear the heat and feel warm once you have taken it out. This test always works for me.
Bialys is #5 in the list of 12 that the We Knead to Bake group is baking this year.