The other weekend, I uncharacteristically went and bought a bunch of stuff I usually wouldn't. It all started with this amazing salad I had at an Italian restaurant and I was craving it ever since! If I crave for a salad, then you can rest assured it was actually that good. I was almost successful in bringing the same taste at home the very next day!
Let's start with the Brie right here. Except for a couple of times I've had this with crackers at some fancy buffet, I've never bought Brie. That's totally changed now. I am a convert, to say the least.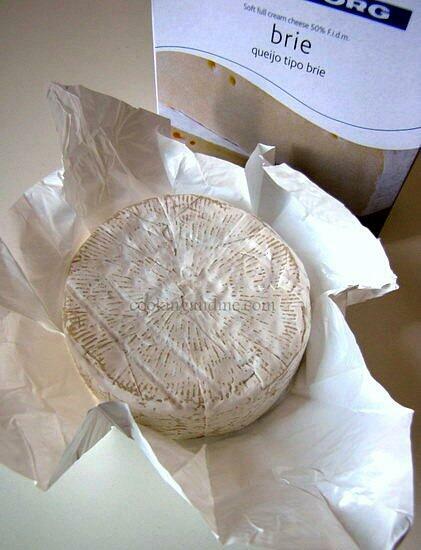 Hello there, you creamy, evil mound of cheesy goodness.
Next we have Balsamic Vinegar. Again, its something I've had while eating out, I've come across it in other blogs but this is the first time I have ever owned a bottle of this. And while I was at it, I went and bought the best available bottle of balsamic vinegar in Singapore whose price shall not be discussed. Ever.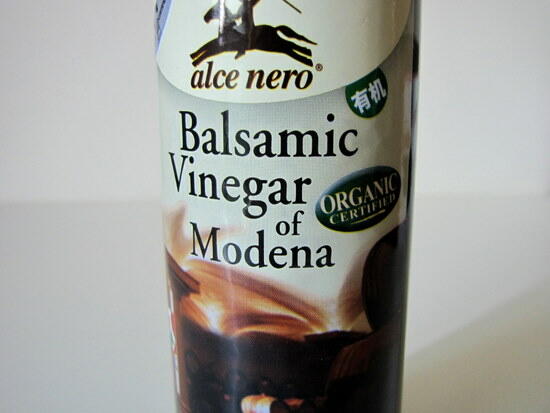 Pin
You are good, you know you're good.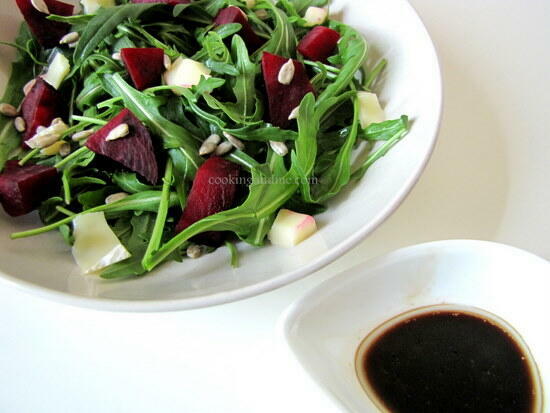 PinThis is what I ended up with. Like I said, it was pretty darn close in taste to the original thing I had in the restaurant. Here's how:
Beetroot Rocket Salad with Brie

Serves 2

What I Used:

4 cups lightly packed rocket lettuce leaves

1 small beetroot, cubed and steamed until cooked yet firm

Brie cheese cut into small pieces

Toasted sunflower seeds (the original recipe used pine nuts)

For the dressing:

2 tbsp balsamic vinegar

1 tbsp extra virgin olive oil

1/2 tsp sugar

A pinch of salt

Toss the salad leaves and other ingredients together. Mix the ingredients for the dressing well and combine just before serving.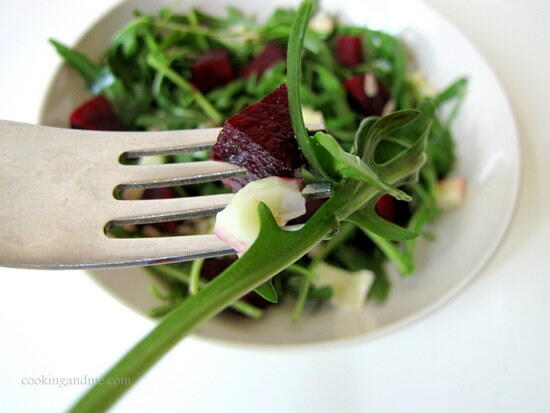 There's something about rocket lettuce that makes me want to eat it all day. I am not much of a salad person but this salad totally makes me want to take that back.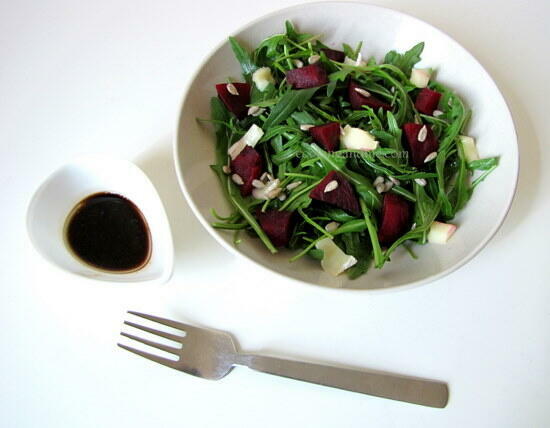 The dressing used here is slightly sweet and very mild so it doesn't overpower the taste of the greens or vegetables. The brie gives a nice creamy feel to your bite and the sunflower seeds add a much needed crunch. Perfect!
What's more, its so photogenic! 😉