To be fair, Singapore does have its own share of vegetarian food and restaurants. It may not be easily available in regular food courts but there are tons of restaurants that will cater to vegetarians, especially Indian.
Whole earth is one of those out-of-the-box restaurants that serve good, flavourful vegetarian food. Their monkey head mushrooms are most popular although we didn't order it during this trip.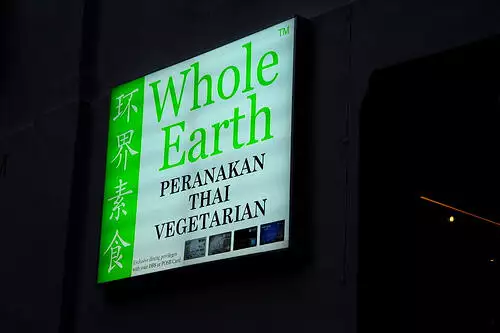 Pin
I've been to this restaurant near work a bunch of times but thanks to my Project 365, I had my 'good' camera handy last week when we went there for dinner.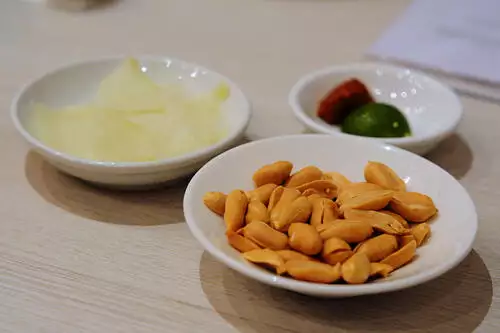 Pin
They serve peanuts that are just rightly salted, a sweet-ish pickled fruit/vegetable which I think is pear, and vegetarian sambal with calamansi. The sambal is very strong and spicy. Awesome to munch on while you wait for the food.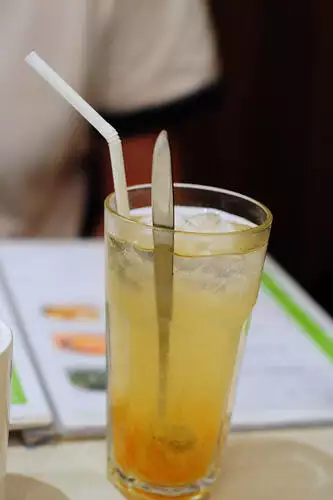 They have a bunch of healthy drinks to pick from. This is Owen's orange soursop juice. Note: they don't serve soft drinks. How's that for a message?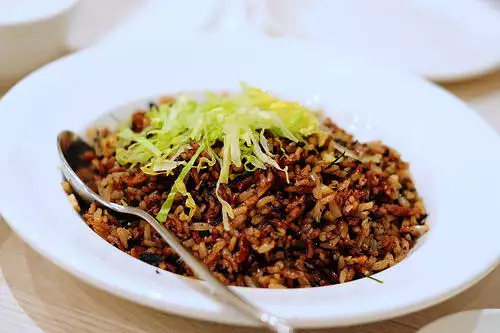 Pin
Olive brown rice. Wonderfully flavourful and a must-have if you visit this place.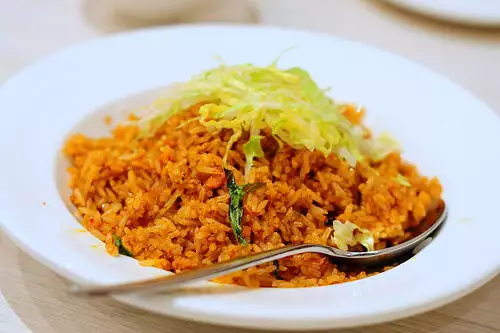 Pin
Tom Yam fried rice. I love this too. Its mildly spicy and has a lovely note of lemongrass in it.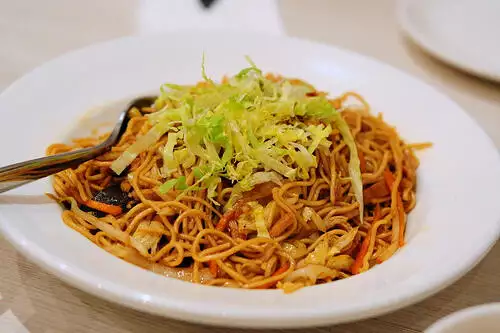 Pin
Hong Kong fried noodles. Was okay, quite passable.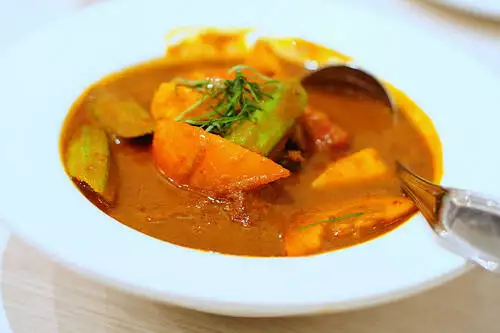 Pin
Assam Pedas or Mock fish curry. The mock fish in it looks remarkably like fish and the gravy is really unexplainable. It has a pretty strong flavour so all may not like it.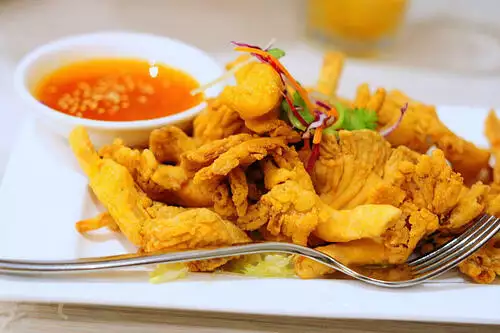 Pin
Thai Battered Oyster Mushroom – sin on a plate. Its deep fried, its super crisp and the sauce is wonderfully orange-y. I love it!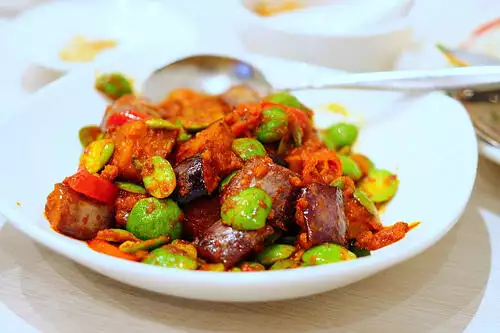 Pin
Eggplant with sataw or stinky beans. The beans are definitely 'stinky' and quite bitter so order this dish if you really like eggplant and sambal and don't mind experimenting.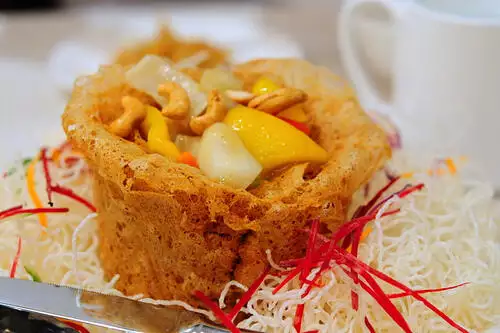 Pin
Yam ring. This is another deep fried dish that's super crispy outside but the yam is very creamy and yummy. Every table in the restaurant had one order of this so a must-try, definitely.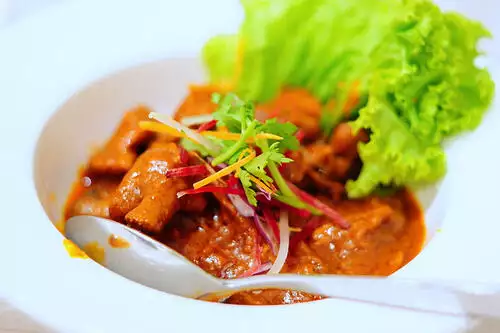 Pin
Mushroom Rendang curry. I love rendang! It has wonderful notes of Kerala cuisine so I never pass by an opportunity to eat it. This was my favourite dish of them all. The mushroom had a texture very similar to chicken but the flavour definitely won't put off a vegetarian. An absolute must must MUST try!
Whole Earth Peranakan Thai Vegetarian Restaurant
Website
*No added MSG
Average cost per person will be between SGD 25 to SGD 35 depending on what you order.