These pictures have been lying in my drafts for ages. In fact, TH's amma made this one day along with the
chow chow kootu
which I managed to post much earlier. I have made this dal twice after this first time she tried it.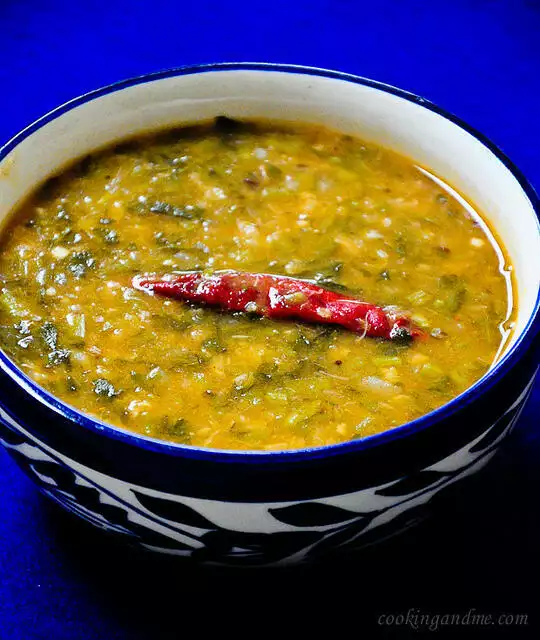 Watercress is not something that makes it into my regular shopping list. In fact, before amma came and tried this, I'd never even tasted it. It definitely has a strong flavour which I thought went beautifully with dal.
Watercress Yellow Dal Recipe
Serves 4
Recipe source: TH's amma
Some other recipes from her: chow chow koottu | kadala kozhambu | tomato juice rasam
Ingredients:
1 bunch watercress
1/2 cup toor dal or moong dal, washed and soaked for 30 mins
1 large onion, chopped
1 tomato, chopped (optional)
1/4 tsp turmeric powder
1 tsp red chilli powder
For tempering:
1 tsp ghee or oil
1/4 tsp fennel seeds / perum jeerakam
1/4 tsp cumin powder or seeds / jeera
1/4 tsp mustard seeds
1 red chilli
A generous pinch of hing
How It's Made:
1. Wash and chop the watercresses leaves fine. Add to the soaked dal along with the rest of the ingredients (apart form the tempering ones) into a pressure cooker with enough water to cover it by an inch.
2. Cook for 3-4 whistles or until the dal has cooked soft and mashed well with the leaves and other ingredients. Let the steam vent and keep the dal mixture ready to temper.
3. For tempering, heat ghee (or oil) in a pan and add the rest of the ingredients in the order given. When the mustard seeds start to pop and the cumin and fennel turn aromatic, dunk into the dal and keep partially closed for a while while the flavours blend. Add salt.
Serve hot with rice or roti.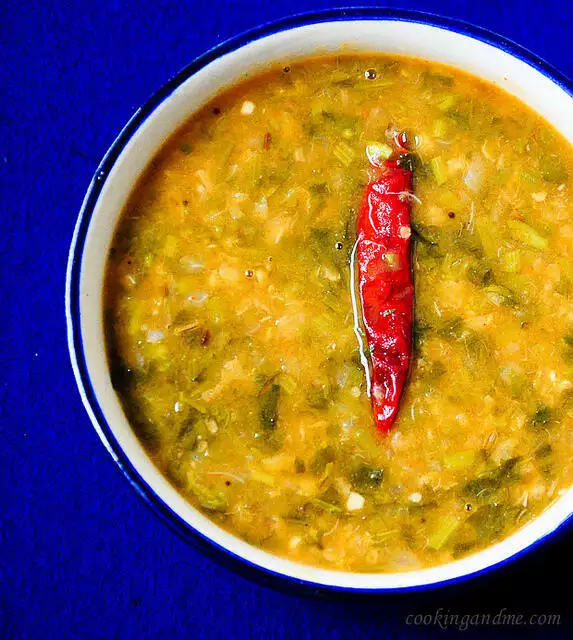 I think I have posted every day this week. Its not some personal challenge or anything. I have a ton of great recipes like these waiting to be posted and the backlog is huge. Sorry if I am spamming your readers 🙂