Vegetarian Thai Tom Kha soup recipe, step by step. 
Thai recipes are not supposed to be vegetarian. They like their seafood and their meat, and create magic with it.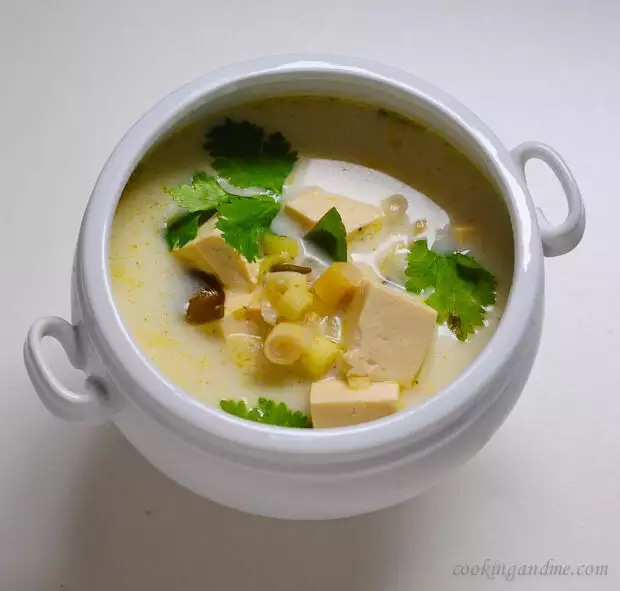 Since some of us like to be vegetarian and eat Thai food, we need vegetarians versions of Thai recipes. Someone's got to do it!
While I may not be the first, this is an awesome vegetarian Tom Kha recipe. Tom Kha is my favourite Thai soup and I usually order the one with chicken and mushrooms. However, my homemade vegetarian version has tofu and no mushrooms (because I was serving this to someone who doesn't eat mushrooms either!).
Also check out vegetarian pad thai recipe.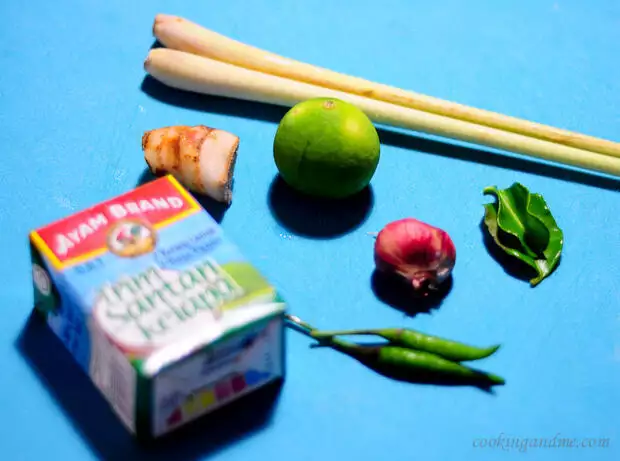 In Singapore, we get something called a Tom Yam set on most supermarkets that has all the essential ingredients to make vegetarian Tom Kha soup, namely, galangal, lemongrass, thai chillies, kaffir lime leaves, lemon, and shallots.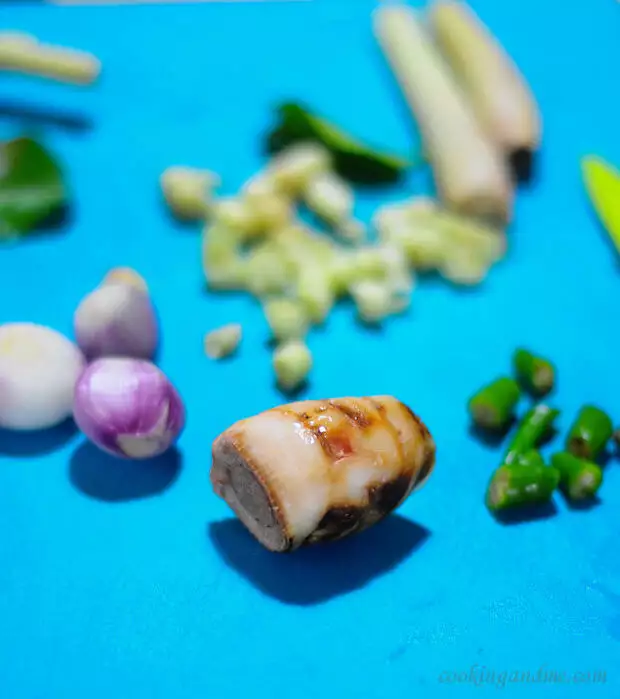 Galangal is not optional and ginger is a very poor substitute. Galangal tastes nothing like ginger, although they look very similar.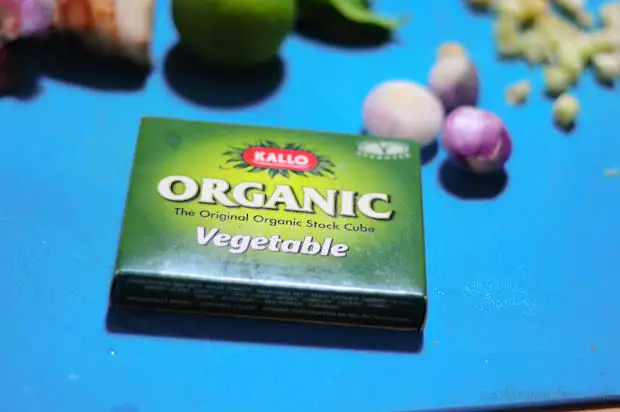 Tom Kha soup is supposed to be watery, not thick, so water is a reasonably good base for the soup. However, if you have the patience to make your own vegetable stock or have access to good vegetarian stock cubes, please use that for added flavour.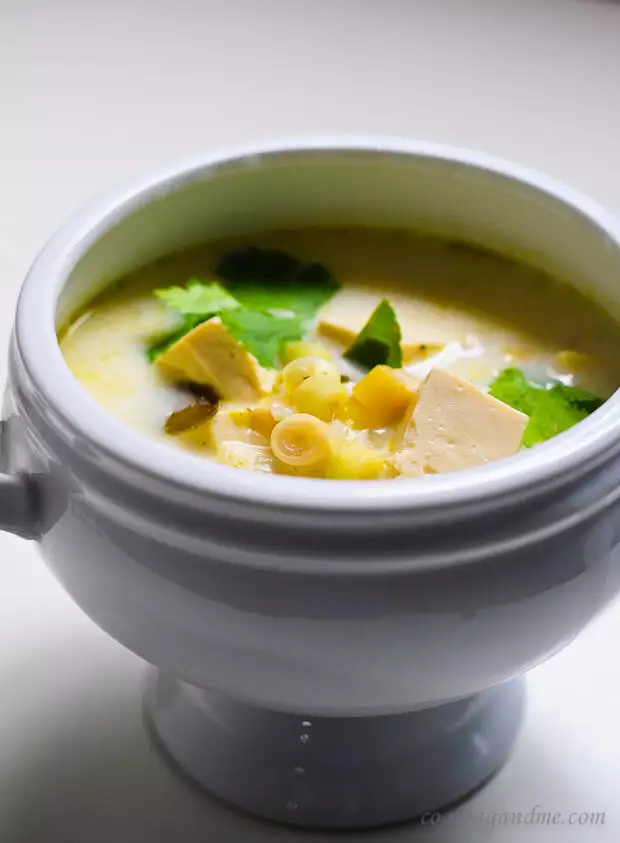 Vegetarian Thai Tom Kha Soup
Serves 2 generously
Ingredients:
1.5 cups thick coconut milk
1 cup water / vegetable stock
2 stalks of lemongrass
2-3 1″ pieces of galangal
5-6 kaffir lime leaves
4 shallots
1 block of soft tofu cut into 1″ cubes
12 button mushrooms, quartered (or any other variety you like)
4-5 Thai chilli padi / serrano chillies
1 tsp sugar
1 lime
Fresh coriander leaves / cilantro to garnish
Salt to taste
Instructions:
1. Discard the bottom 2 inches of the lemongrass. Discard the top woody part and use the middle portion (about 8″ of it) for the soup. Cut this part into small circles and set aside.
2. Roughly chop the galangal, chillies, and shallots. Tear the limes leaves into two.
3. Bring water or vegetable stock to a boil and lower fire to a simmer. Add the galangal, lemongrass, shallots, chillies, sugar, and lime leaves. Keep on simmer for 5-7 minutes.
4. Add the coconut milk and the tofu and mushrooms with some salt. Keep on simmer for another 7-10 minutes until the mushrooms are soft.
5. Remove from fire. Squeeze in fresh lime starting with half a lime and then increasing the quantity as you like. Garnish with roughly torn coriander leaves / cilantro. Serve hot.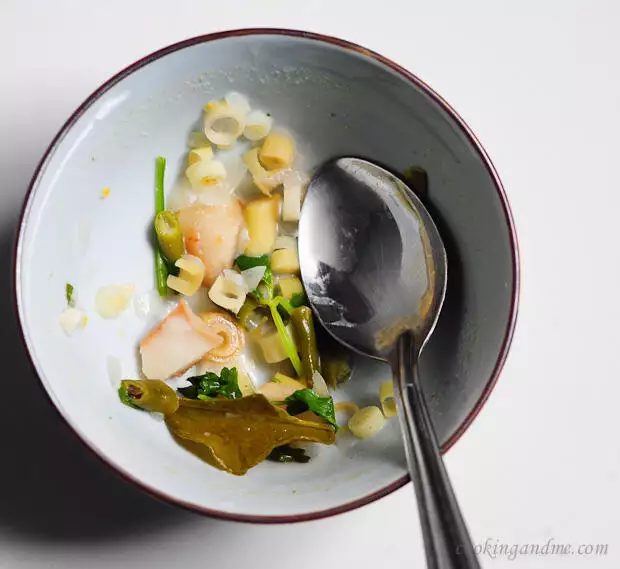 The flavour of Tom Kha soup should be spicy, sour, and sweet from the coconut milk and added sugar. Adjust the ratios according to personal taste.