Muffins
are a personal favourite and while a frosted cupcake is a welcome treat, a muffin is more a regular thing for me and I often bake a batch for snack time at work. However, they have always been of the sweet kind like these
blueberry muffins
or
lemon poppy seed muffins
(one of my favourites). I baked these
savory muffins
a couple of months ago and really wondered why it never occurred to me. If you can mix things together in a bowl and have an oven, you can bake a batch of these, that's how easy they are to make.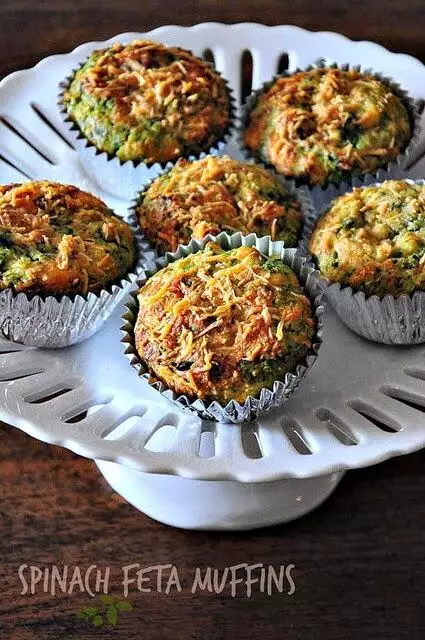 With a healthy dose of spinach, tomatoes, and cheese, you can choose to make this recipe eggless or keep the one egg in. After all, the egg gets divided between almost 8 large muffins. If you prefer to make eggless spinach feta muffins, just replace the egg with 2 tbsp plain curd. I haven't tried this but I don't see much reason why this wouldn't work.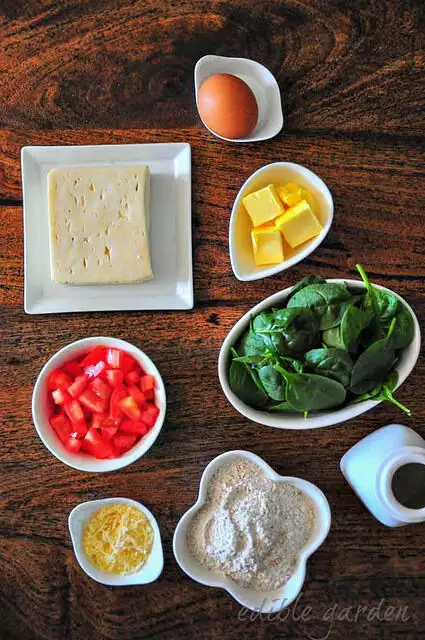 The ingredients in this muffin recipe are super simple and (almost) all are healthy too. It's not often that I bake up something like this so I am totally savoring this moment. Check notes below for some easy substitution ideas. Baking up a batch of this and taking one to work every day for evening snack was probably my best food-related idea in recent times. Too bad I am lazy to follow this through plan every weekend. It only happened about 2-3 times so far. But don't be like me, ok?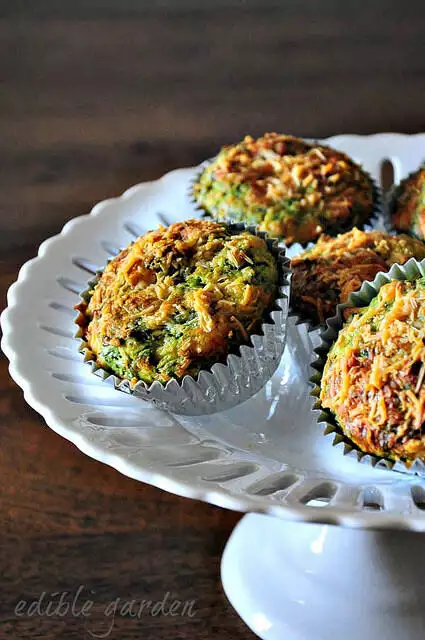 Sidenote: today is Vishu and I am posting a muffin recipe but well, that's reality. I am at work and not really in any position to make a sadya so I thought I should share the recipe for these delicious savory muffins I baked and loved. That's fair no?
In case you do need some sadya recipes, check out my list of Vishu sadya recipes.
SPINACH FETA MUFFIN RECIPE
Preparation time: 10 minutes
Cooking time: 20 minutes
Makes ~ 10 large muffins
Adapted from: Taste.com.au
INGREDIENTS:
2.5 cups of plain flour
2 tsp of baking powder
1 tsp of salt
2 cups of packed, spinach leaves (see notes)
3/4 cup of crumbled feta cheese
3/4 cup of cubed tomatoes
4 tbsp of grated parmesan or mozzarella
1 1/3 cups of milk
90 gm (6.5 tbsp) of butter
1 egg (or 2 tbsp plain curd)
INSTRUCTIONS:
1. Pre-heat oven to 200C. Line a muffin tray with liners and spray or grease with butter or oil. Set aside.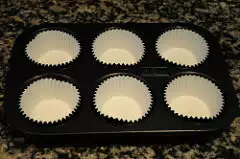 2. Wash, drain, and finely chop the spinach leaves (I used my food processor for this). Add 2 cups spinach leaves, 2.5 cups flour, 2 tsp baking powder, 1 tsp salt, 3/4 cup tomatoes, 3/4 cup feta, and 2 tbsp of parmesan to a bowl.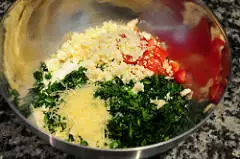 3. Mix well until all ingredients are combined well.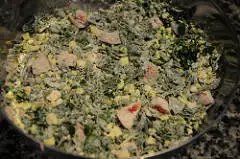 4. Melt the 90gm butter in the microwave or stove top (don't boil, just warm so the butter melts) and add the egg and 1 1/3 cups milk to this. Whisk to combine.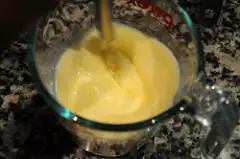 5. Add this to the previous mixture and stir well to combine.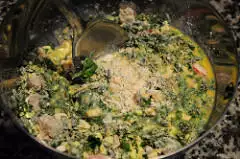 Your muffin batter is ready! How easy is that eh?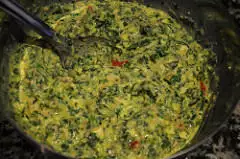 6. Pour into the lined muffin tray until the holes are 3/4 filled. Add the remaining 2 tbsp grated parmesan (or mozzarella) on top.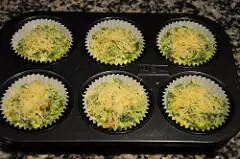 7. Bake in the pre-heated oven for roughly 20 mins or the top turns a golden brown. Use a skewer to poke the muffin all the way through and make sure there's no unbaked dough remaining. Remove from tray and cool on wiring racks.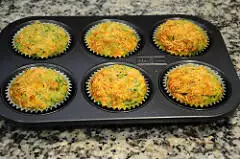 These muffins taste great on the day they are made but can be kept refrigerated for 3-4 days. Warm slightly in the oven or microwave before serving. If you re-heat in the microwave, don't let it sit for long since that'll turn the muffin rubbery. I won't judge if you pat some butter on the warmed up muffin, so go for it!
NOTES:
1. I used baby spinach leaves (the kind you use in salads) for these. You can use any spinach, just note that the flavour will change accordingly
2. You can substitute fresh tomatoes with semi-dried or sun dried tomatoes. Just use lesser quantities (eyeball it) since they tend to be more intense
3. The salt in these muffins is regulated by the type of cheeses you use and the extra salt you add. So be mindful of that and add less to err on the right side of saltiness
4. If you want a spice kick, add 1/2 tsp of freshly ground green chillies or some chilli flakes, I tried it in a batch and loved it!
5. You can add some bacon if you are not vegetarian. Great breakfast muffins then, eh?
6. If you don't get feta where you live or it's crazy expensive, try adding paneer instead. I am not sure how it'll bake up but definitely worth a shot
7. These muffins are not airy and spongy, but rather dense and filling. Just putting it out there lest you guys find it disappointing with different expectations
8. You can try replacing plain flour with whole wheat flour or do a 50-50 thing. I haven't tried this though
As you can see, these spinach feta muffins can be customized many many different ways. So unleash your creativity and go for it!
And errr… Happy Vishu to whose who celebrate! 🙂