Semolina porridge recipe that is perfect for babies who are ready for solids and busy toddlers! I started feeding this semolina porridge to my daughter from the 15th month and is part of her weekly menu, usually for breakfast. You can feed it to younger babies too, just be careful of ingredients used.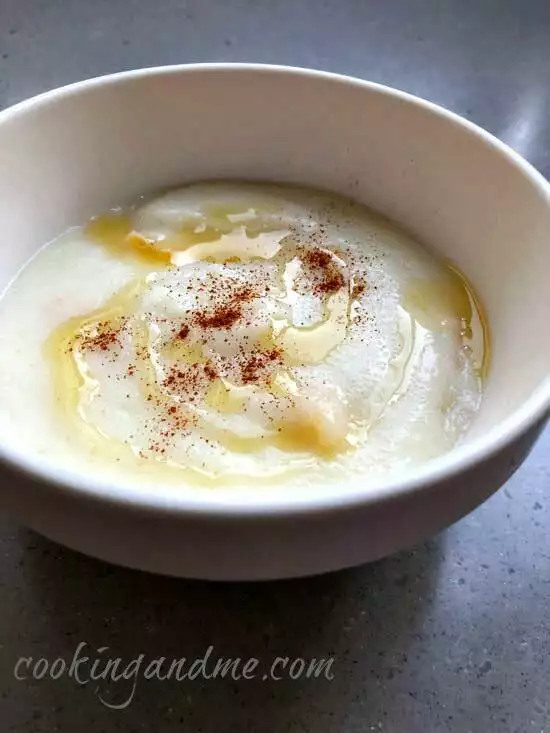 Pin
There are a few good things going for this smooth and creamy semolina porridge:
It's easy to make
Uses very few ingredients
It's healthy and filling for babies and toddlers
You can use as a base recipe to add toppings based on your baby's age
It's a welcome change from ragi porridge and cereal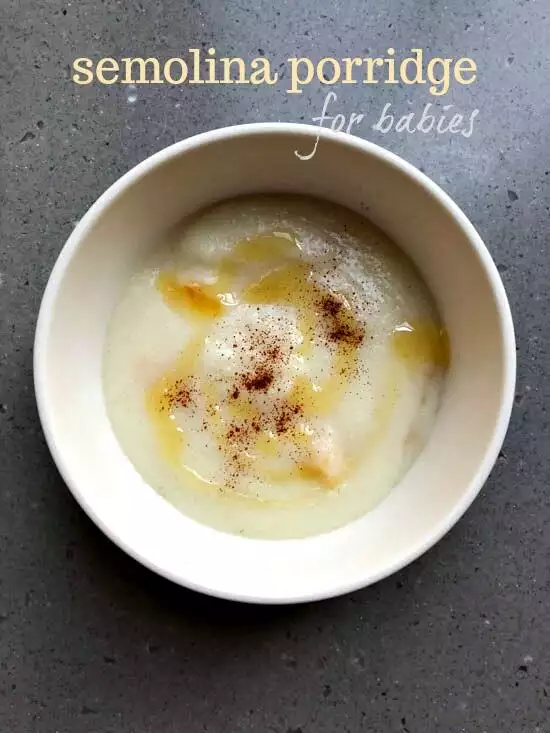 PinA few important things to note when you make this semolina porridge recipe for babies and toddlers.
Semolina or rava is a product of wheat. Make sure you watch out for any allergies or tummy issues when feeding to a young baby
If preparing semolina porridge for a baby under 1, use water as the base and add some expressed breast milk or formula in the end for flavour. For babies over 1, you can prepare this using cows milk. Again, make sure your baby has already tried cows milk and has accepted it
You can add in a lot of different things to the porridge like ground nuts (again, always watch out for allergic reactions), dry fruits, fresh fruits, berries, turmeric, cinnamon, honey (for kids over 1 year only), jaggery, the options are really endless
You can use a nut milk like almond milk instead of cows milk for todlders
I am sharing the recipe for semolina porridge which I made for my daughter when she was around 15 months old so it uses cows milk, dried apricots, cinnamon powder, and a small amount of honey.
I have a lot more baby food recipes and toddler recipes on the site, if you are keen!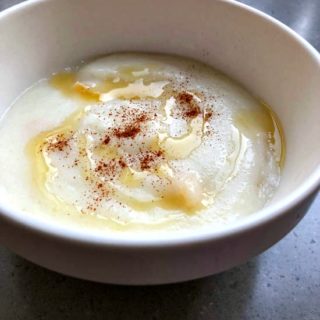 Semolina Porridge Recipe
Creamy and delicious semolina porridge recipe for babies and toddlers. The recipe is very versatile and you can customise ingredients according to your child's age and taste preferences
Ingredients
1/4

cup

semolina / rava

1

cup

milk

use water for babies under 1

1/2 - 1

cup

water

2

dry apricots

chopped (substitute with raisins, prunes, dates, etc)

A pinch of cinnamon powder

1/2

tsp

of honey or maple syrup

or jaggery, etc

A tiny pinch of salt

optional
Instructions
Dry roast the semolina until a light golden brown

Chop up the apricots into small pieces

Bring milk + water to boil and add the semolina

Cook in a low flame stirring frequently until you get a thick and creamy porridge

If the semolina doesn't feel cooked and the mixture gets too thick, add more water

Add the salt (if using), cinnamon powder, and honey / maple syrup. Give everything a good stir and bring to room temperature before serving
Notes
Please read the detailed notes I've shared above before preparing this semolina porridge for your child.
Step by Step Semolina Porridge Recipe for Babies and Toddlers
Dry roast the semolina until a light golden brown
Chop up the apricots into small pieces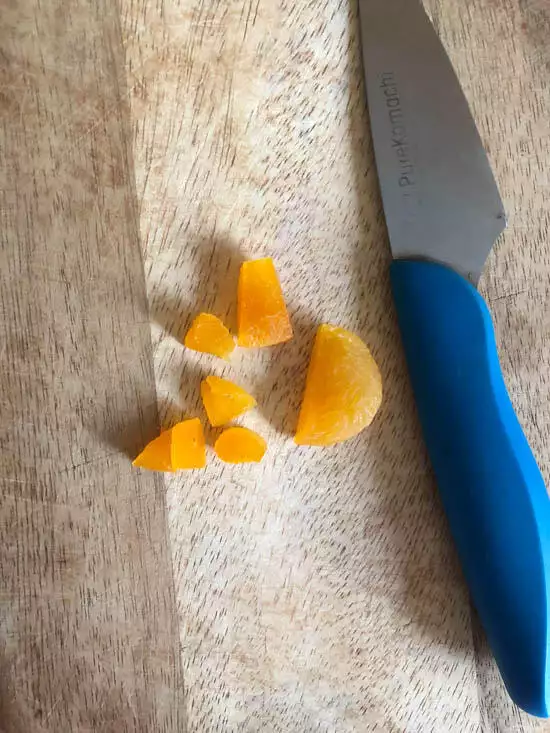 Pin
Bring the milk and water to a boil, add roasted semolina and the apricots.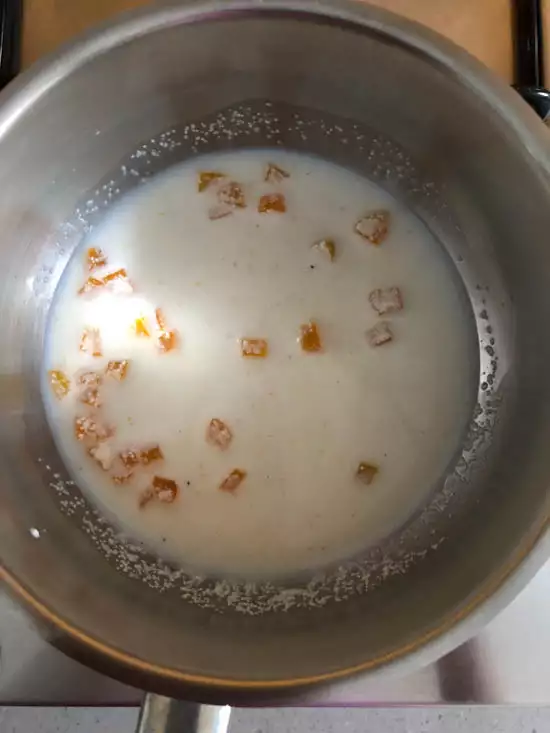 Pin
Continue to cook in a low flame until you get a creamy and thick porridge. Add more water or milk if the porridge is getting too thick. The semolina should be very soft and cooked when done (around ten minutes or less).
Add honey/maple syrup (for younger babies) and cinnamon powder plus salt, if using. Stir well and serve at room temperature.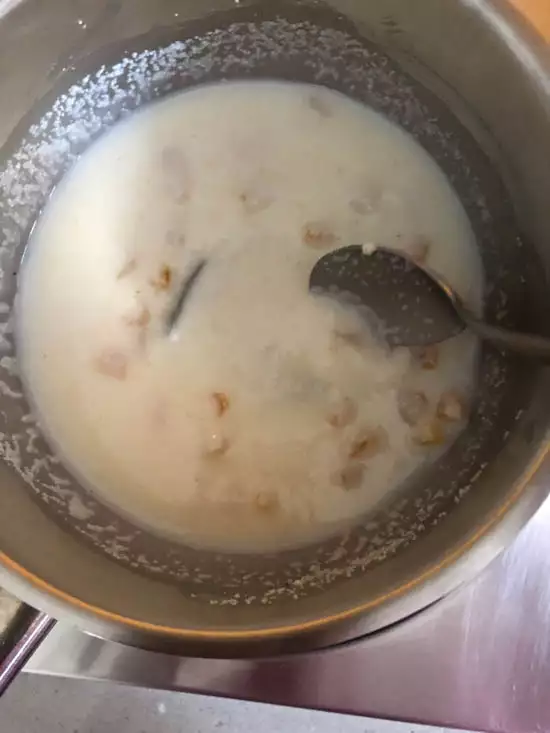 Pin