I made this
Rajma sundal
almost a year back and then decided to wait until Navaratri 2013 to share the recipe. How fast time flies! I am not a fan of rajma and barely cook it except for an occasional
rajma masala
. It's tough to cook, tough to imbibe flavours into, and generally tasteless. I know I am being harsh (sorry rajma!), but that's really how I feel. Now, a rajma sundal is something I find passable because I generally love sundals and it has that bite from freshly grated coconut which is delicious.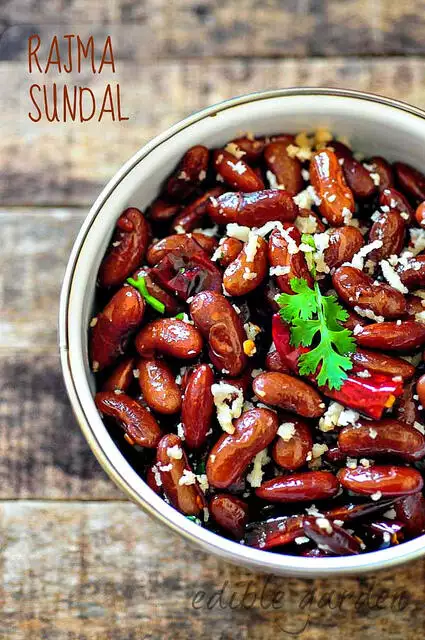 Rajma is one of those things you have to soak before cooking, there's no two ways about that (I do hope someone proves me wrong on this though). Soaking and pressure cooking is the way to start most sundal recipes and htis is no exception. However, I find that I prefer a generous dose of dry red chillies in my rajma sundal than green chillies which are sometimes preferred in sundal recipes.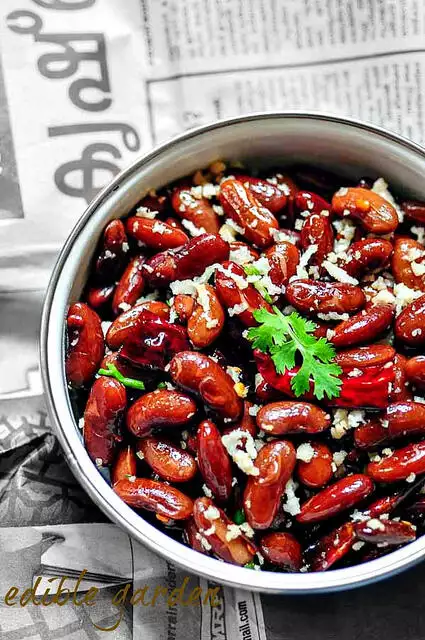 Also check out – chana dal sundal, kadalai sundal, green peas sundal, and pattani mangai sundal or beach sundal recipe.
RAJMA SUNDAL RECIPE
Preparation time: 8 hours
Cooking time: 20 minutes
Serves 4
INGREDIENTS:
1 cup of rajma or red kidney beans, soaked overnight
2 tsp of oil
1 tsp of split urad dal (ulutham paruppu)
3-4 of dry red chillies, torn into pieces
1/4 tsp of hing powder
1/4 cup of grated coconut
A few curry leaves or a small bunch coriander leaves
1/2 tsp of black mustard seeds
INSTRUCTIONS:
1. Drain and wash the soaked rajma and pressure cook for 3-4 whistles. It's tough to cook rajma into a mush so make sure that it's cooked by pressing one between your fingertips. It should disintegrate when you put enough pressure.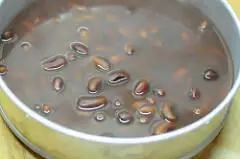 2. Heat oil in a pan and add the mustard seeds and urad dal.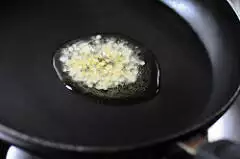 3. When the mustard pops and the dal turns golden brown, add the red chillies and curry leaves (I didn't have any so used chopped coriander leaves in the end). Saute the chillies for a few seconds.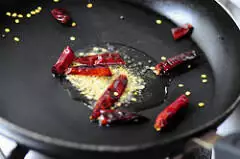 4. Add the cooked, drained, rajma and mix well. Add salt.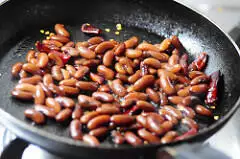 5. FInally add the grated coconut and chopped coriander (if using).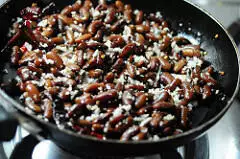 Serve rajma sundal warm as a snack, with rice and curry as a side dish, and of course, as a neivedyam for the navratri festival.