Q: What do you do when you pay $2.50 for one raw mango on a Sunday night?
A: Make
raw mango chutney
(
maanga chammanthi
) with it on the same night and take sparkly pictures with unnaturally high ISO and a tripod.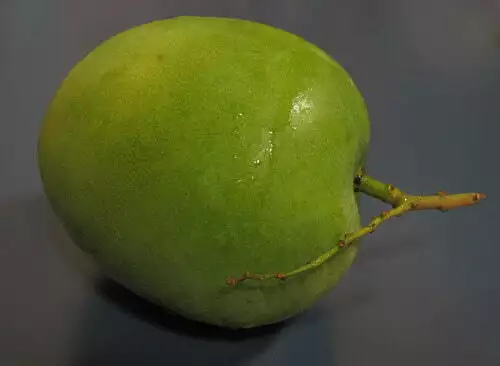 Or atleast, that's what I did.
Chammanthi is a Malayali's comfort food. Although it can be roughly translated to chutney in English, its not watery like chutney tends to be. Pacha Manga Chammanthi is almost always served with kanji or Indian congee, to balance the blandness but I served it with fresh, hot dosas!
Pacha Manga Chammanthi
Serves 4
Ingredients:
1/2 of a raw mango or about 1/2 cup peeled and chopped raw mango
3/4 cup grated coconut
3 green chillies
A small piece of ginger
1 shallot
2-3 curry leaves, optional
Salt to taste
How to Make Raw Mango Chutney:
1. Grind the green chillies, coconut and mango pieces well together.
2. Add the ginger, shallot, curry leaves if using, and salt and pulse for a few seconds until well blended. I added a few drops of water to bring it all together.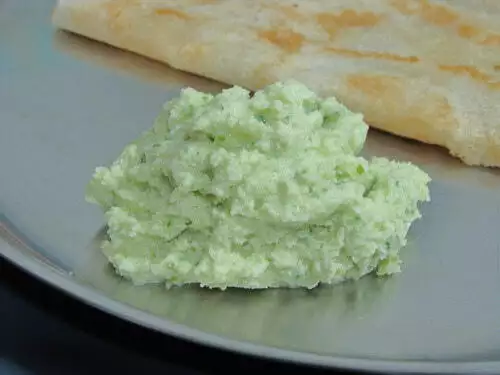 Serve raw mango chutney with kanji (rice gruel) or dosa or rice and curry.
Notes:
– Its very hard to give a rigid recipe for chammanthi. The proportion of ingredients is always dependant on persona tastes
– For this chammanthi, adjust the ratio of coconut to mango according to the sourness of the mango and how sour you like your chammanthi
– You can omit the ginger, shallot or both if you want to keep the flavours more plain and focussed on just the mango. I sometimes omit the shallot but love the heat from the ginger
– Add a very small piece of tamarind if your mango is not sour at all. Then again, that mango is not best suited to make a chammanthi anyway