Curry fish head is a Singaporean specialty. During my initial days here, I used to wonder "a curry with fish head? But isn't the head the part we usually discard?". Well, apparently not. Pictures like the one below are pretty common as are restaurants offering curry fish head.
Ocean Curry Fish Head is one of our favourite haunts from work. Its a 10-min walk from work and any time we have a new joinee in the team (roughly once a month or so), there will be a calendar invite from someone saying "Curry Fish Head with —-".
Well, it kinda looks like this in real life! There's a fish head in there somewhere. Its huge and its got meaty parts too. The thing is, when a claypot that's bigger than my head comes bubbling to the table, the smart thing to do is stay a bit away and click carefully.
The curry is very hard to describe. It definitely doesn't taste anything like any Indian curry but it has coconut and all the spices and vegetables that we normally use. And its pretty darn good.
This place also has a whole range of other food we can pick, to go with the steamed rice and curry fish head. We have some regulars..
Like the tofu salad with raw mango slices. The sauce is tangy and spicy and light.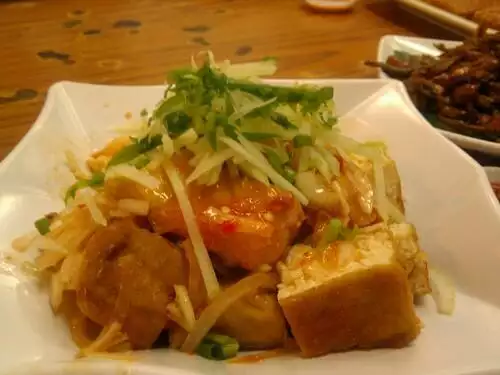 PinThen, of course, the stir fried bean sprouts.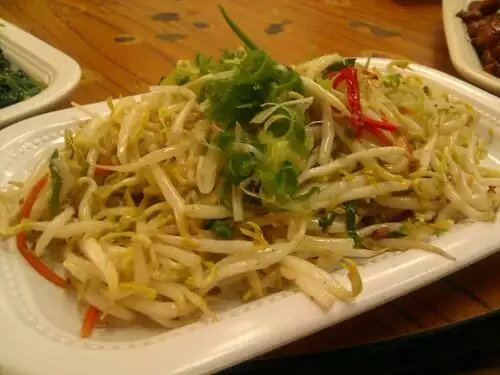 This is a favourite for quite a few people at work. Fried anchovies (ikan bilis) with peanuts. Its slightly sweet but definitely tasty. I suspect if they add honey to this.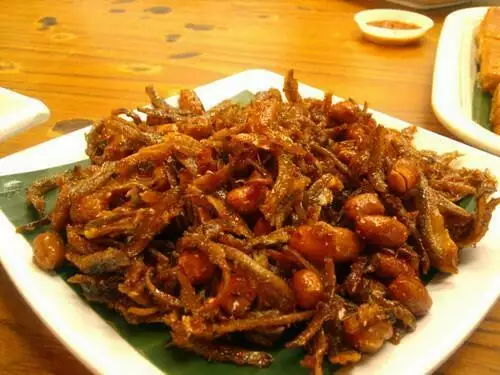 PinOne of my faves. Fish Otah (aka otak-otak). Its mashed, spiced and steamed fish in banana leaves. It looks like raw fish marinated in masala, I know. But you have to taste this to see how awesome fish can taste. Really! Ocean Curry Fish Head place has one of the best otahs I have tried.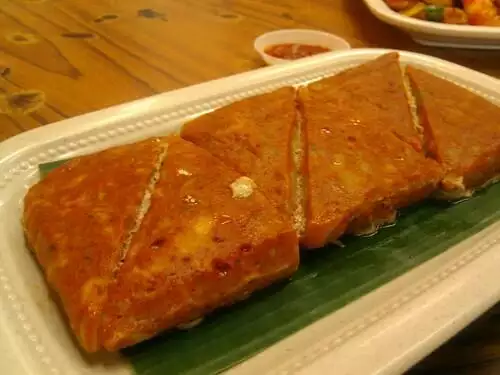 Some kang kong to balance out all that fish!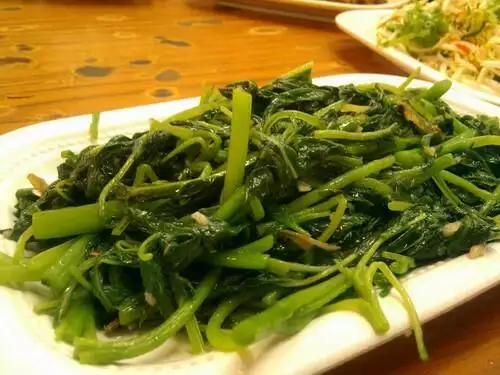 This is something we don't usually order but someone was feeling experimental that day. Which ended up being a good thing because this was super good. Jumbo prawns in a hot and sweet sauce with pineapple chunks, chillies and spring onions. I usually don't like pineapple in my food (yes, not even in Biriyani) but for this dish, I could just ignore that.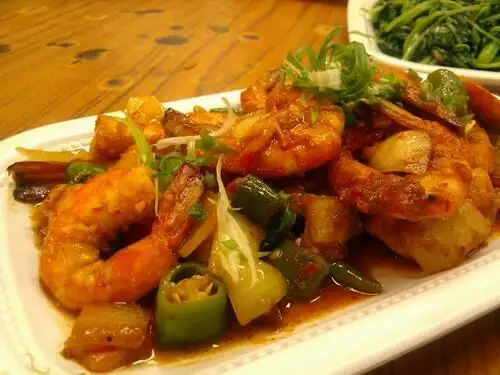 In case you thought we are eating too much fish, think again. This pepper chicken is just the right kind of spicy and tasty as they come. A crowd favourite, although this place is better known for their seafood, and of course, Curry Fish Head.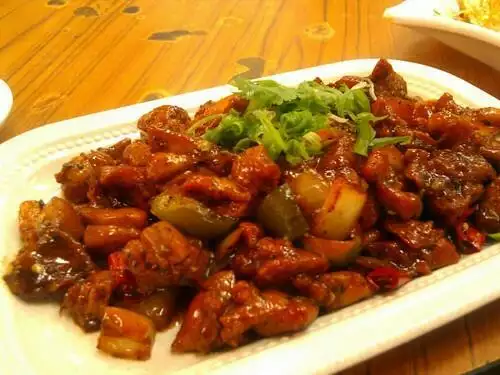 Pin
What you've seen here is probably just 1/3rd of what they have to offer. We usually go in a group of 6-8 people and order a bunch of stuff like this. You can also dao bao (take away) your lunch.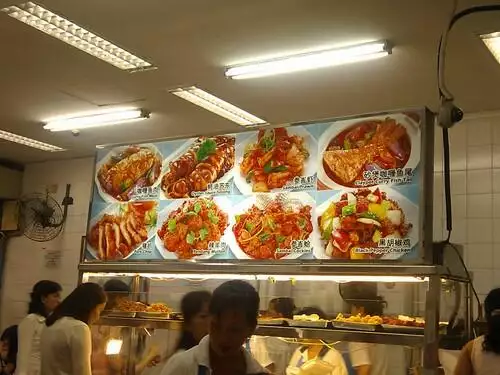 Pin
The queue around noon is extremely long so be prepared!
**All pics taken with my Nexus One with a very hungry group of people around so excuse the picture quality 🙂
Ocean Curry Fish Head

181 Telok Ayer Street S(068529)

Tel: 6324 9226




Closest MRT: Tanjong Pagar




Avg cost per person: 12-14 SGD