This dish happened one lazy afternoon when I went for a nice signature massage at Latitudes Spa, where we get a sexy Googler discount, and casually picked up a packet of button mushrooms at Food World. I have always loved cooking with mushrooms and coming up new kinds of mushroom recipes. Mushroom Masala is probably the easiest Mushroom Recipe I have come up with with the spices and ingredients easily available in my pantry.
Since shelf life of mushrooms is just about a day, I had to quickly act on it the next day. The quickest way to cook mushrooms has got to be mushroom masala recipe. It was just yummy with some warm toasted bread or roti / chapati.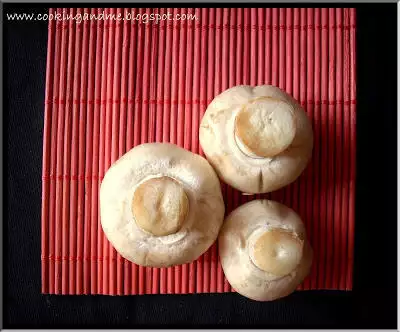 Mushroom Masala-Mushroom Gravy-Mushroom Recipes
Ingredients for Mushroom Masala:
Button mushrooms – 1 cup
Onions – 2 medium
Tomato – 1
Jeera powder – 1 tsp
Chicken masala – 1 tsp
Pepper powder – 1/2 tsp
Ginger-garlic paste – 1 tbsp
Fresh coriander leaves – for garnishing
How to Make Mushroom Masala:
1. Heat oil in a kadai and roast the onions till golden brown.
2. Add the ginger garlic paste and the jeera, chicken masala, pepper masalas and fry well for 3-4 mins.
3. Chop the tomatoes and add it to the fried masala mix.
4. Finally, chop and clean the mushrooms. Add it to the above mixture, cook closed for 5 mins and remove from fire.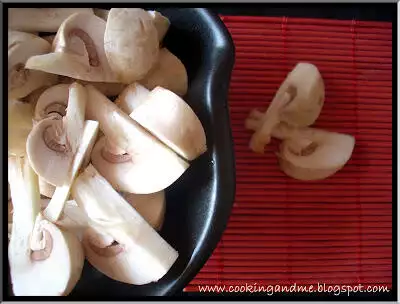 Serve hot with some lightly toasted bread or chapati / roti.