Mint chutney is a popular chutney or dip in Indian cuisine that has many variations It's a great green chutney with serve with Indian snacks. I bought a mint plant the other day and its growing like a wild bush in its small pot. To use up some of the fresh and insanely flavourful leaves, I made a mint coconut chutney to go with wheat dosas.
Its incredibly simple and takes all of 10 mins to whip up. That's my kind of dinner, any day night! For other chutney recipes, check out:
Tomato chutney recipe
White chutney hotel-style
Peanut mint chutney
Green chutney for chaat
South Indian coconut chutney recipe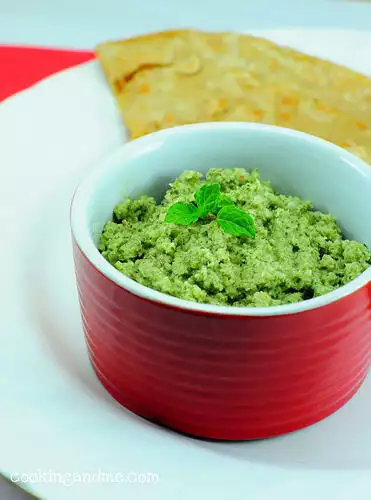 Mint or Pudina Coconut Chutney Recipe
Serves 2
Ingredients:
1 cup fresh grated coconut (not desiccated)
1/2 cup loosely packed fresh mint leaves
2 shallots
A tiny piece of ginger
A tiny piece of tamarind
2 green chillies (adjust to taste, this makes a spicy chutney)
Salt to taste
To make chutney – grind all ingredients with very little water. Serve immediately with dosa, or even rice. This goes really well with the slightly dense and bland wheat dosa.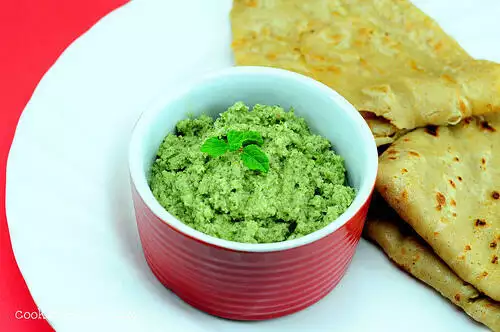 All pictures in this post taken in the home made light box for food photography.