Microwave banana chips recipe – freshly fried hot chips is a beautiful, delicious thing and we all know that. TH is a huge chips lover and when we used to live in Hyderabad, he'd go to the fresh chips stalls and get a small batch every 2-3 days to eat with pepper rasam and rice. This is one of those vices that caught on to me from him and I love that combination. While I have nothing against deep frying in general, making chips in the microwave consumes way less oil and more importantly, creates much less of a mess. However, there's no other way I'd eat Kerala banana chips than fried in fragrant coconut oil. Just saying.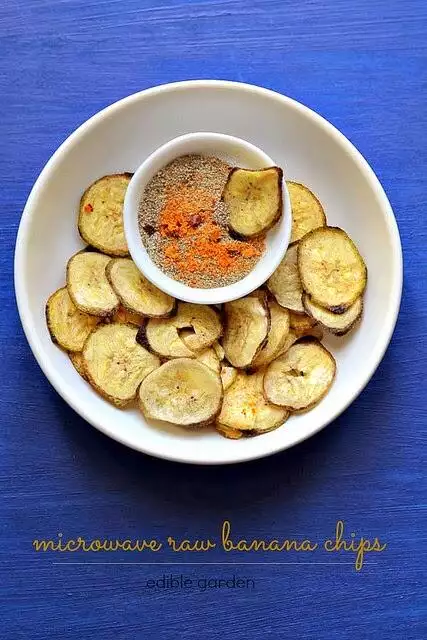 I used some spice mixes to flavour these chips up, kindly provided by McCormick's Australia. McCormick's is a popular spice brand and I have used different blends from them in the past but I discovered a few lovely flavours in the gift pack I received, namely chilli lime and garlic chilli. Adding a few pinches to these chips as they cook in the microwave elevates it to the next level. McCormick's has also forecasted the flavour trends that are sure to rock the food world in months to come and I have picked my favourite trend – Modern Masala – which talks about modern interpretations of Indian flavours. Log on to their website to share your own story and you will also be helping a good cause.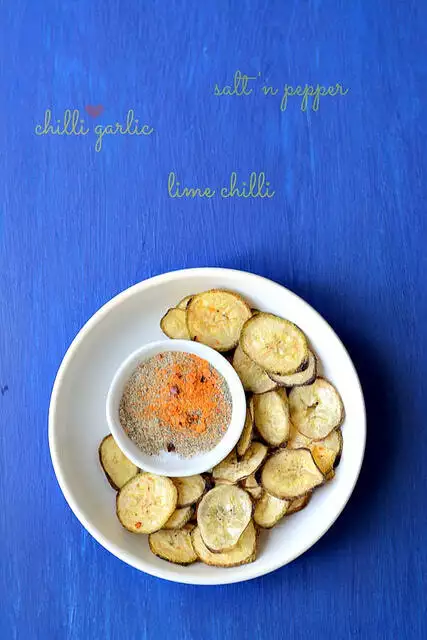 One thing I'd highly recommend is using a mandoline or food processor to slice the raw bananas. You need to get it fairly thin and as uniform as possible so doing it by hand is surely not going to cut it (bad pun, sorry!). I used the food processor on the thinnest slicer which was, in retrospect, too thin so keep it moderately thin and you should be good.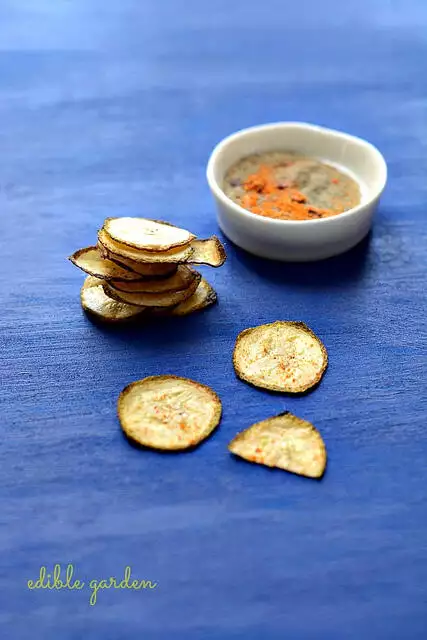 I used chilli lime and garlic chilli spices to flavour it up along with some salt but you can very well just keep it simple by adding freshly cracked black pepper and leaving it at that. Check out more easy snack recipes on Edible Garden.
MICROWAVE RAW BANANA CHIPS RECIPE
Preparation time: 5 minutes
Cooking time: 10 minutes
Makes 4 cups
INGREDIENTS:
2 raw bananas, peeled and sliced thin
1 tsp salt (use to taste)
2-3 tsp masala and flavours of choice
1-2 tbsp oil
INSTRUCTIONS:
1. Generously oil a microwave-safe plate and lay one batch of banana pieces on it without overlapping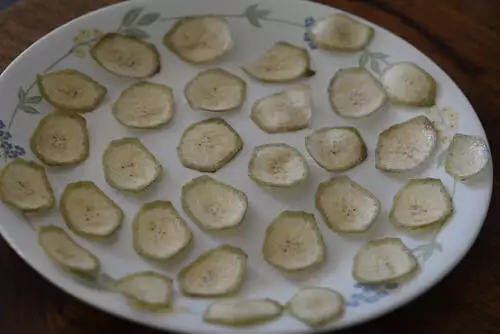 2. Microwave for one minute on high. You will notice the banana releasing moisture and turning soft.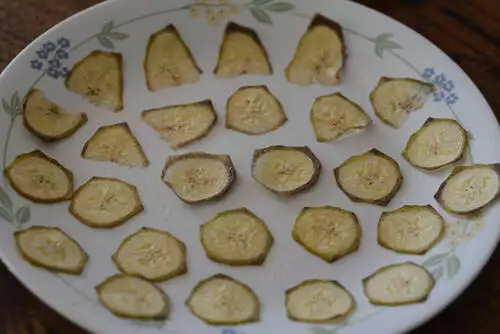 3. Turn each piece over carefully and sprinkle flavours/masala of choice along with salt.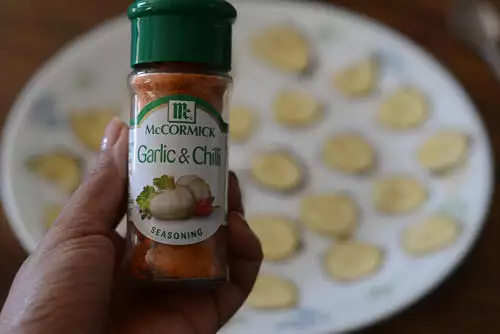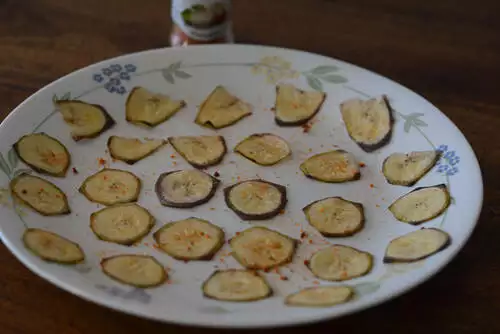 4. Microwave on high for 2 more mins, pausing after the first minute and then continuing again. At this point, the chips will be crisp and done. If not, give it another 30 seconds or so (this will depend on your microwave so test as you go).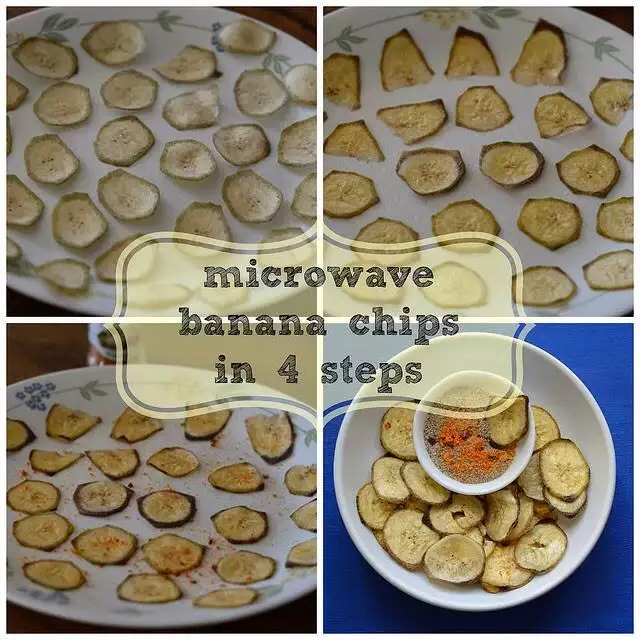 Serve immediately.
NOTES:
1. It's important to turn over each piece after the first round of microwaving. The pieces will stick to the plate as they cook and this will largely prevent it. Also remember to grease the plate generously before you start
2. If you cut the banana pieces too thin, they will break as you cook so keep it only moderately thin
3. You can keep the chips in an airtight container up to one day and it'll remain fresh
4. This method of making chips is definitely more time-consuming than frying them in batches in hot oil but arguably, this is healthier and also, kinda fun
5. You can give microwave potato chips a go using the same method, do let me know if you try it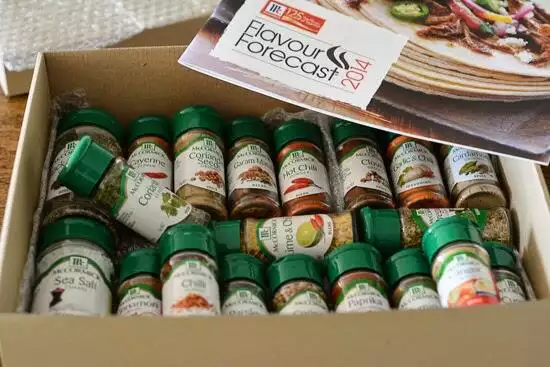 The flavour pack from McCormick AU