Last month, DK chose the theme for the Free Spirit Bloggers. She wanted us to come up with vegetarian dishes that have ingredients that resemble meat, fish, etc. The idea was immensely challenging and the creative options are endless.
However, last month was a vacation one for me and my brain doesn't work for the blog when I am home in Kerala.
I couldn't let the theme go though so here's more of a recipe idea if you are cooking up brunch for a few friends and you have vegetarians in the pack. Here's a disclaimer, this will only work if you have access to Trader Joe's in your neighbourhood (sorry, non-US folks!)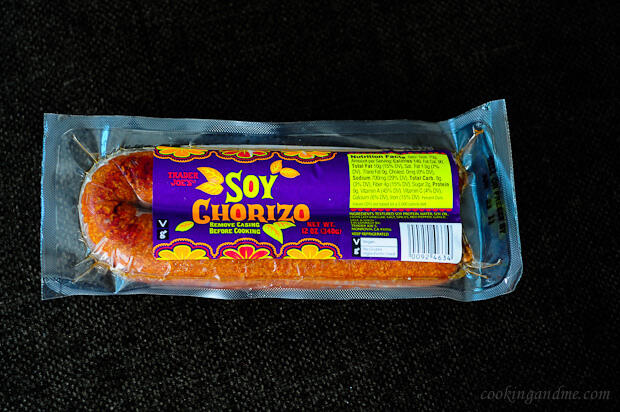 When I was in the US in March, I met up with some friends for brunch at Joann's place. Since one of us was vegetarian, her menu was eggetarian-friendly. She had a pack of these Soy Chorizos from Trader Joe's. I loved it so much that I smuggled a pack back for TH and I.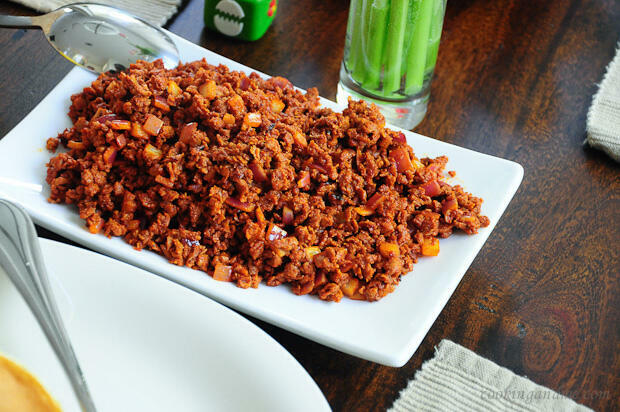 All we did was to chop up some onions finely, add 1 tsp oil to a pan and fry them until transparent, add the chorizo to the onion, heat through, and serve! Its an amazing alternative for vegetarians and protein-packed to boot. Doesn't it look exactly like minced meat? I can think of some creative uses for it too, like topping for pizza, wrapped in a chapati, baked up in some pastry sheets like puffs, etc.
Try it!
This goes to Dhivs as my entry to her FSB theme for June! Check out her space to see what others contributed.