When it comes to vadai, I am a sucker for
Kerala-style Vada
(or
Parippu Vada
) as we call it in Kerala. Chaayayum Parippu Vada-yum is a common reply if you ask someone "what's for tea?" It's also widely sold in trains along with
Pazham Pori
and if that's not a sure sign of a snack's popularity, I don't know what is.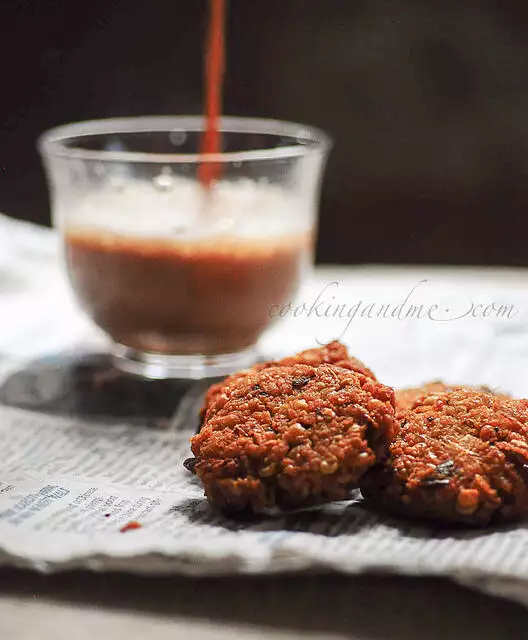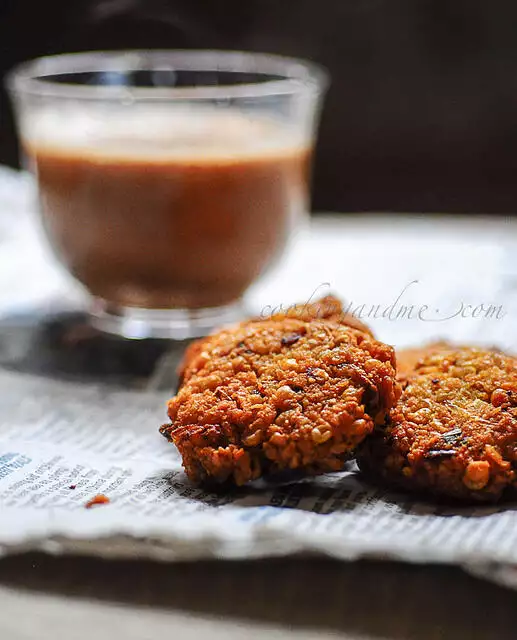 I have made Masala Vadai using chana dal and it's crisp and delicious, no doubt, but nothing compares to making Paruppu Vadai with peas dal (or vada paruppu as it's called in Tamil Nadu). They smell and taste quite different from channa dal and toor dal and are definitely worth an extra trip to the supermarket, trust me.
PARIPPU VADA Recipe
Preparation time: 2 hours
Cooking time: 20 minutes
Makes 12 paruppu vadai
Recipe source: Amma
Ingredients for Parippu Vada:
1 cup of split peas dal (pattani paruppu, peas parippu, vadai paruppu)
2-3 dry red chillies, crushed (or 1 tsp red chilli flakes, or use green chillies)
1″ piece of ginger, minced
6 of shallots, sliced
1 strand of curry leaves, torn into small pieces
1/4 tsp of hing (asafoetida, perungaayam)
1 tsp of salt (adjust to taste)
2 cups of oil, for deep frying
How to Make Parippu Vada:
1. Wash and soak the dal for 2 hours and drain in a colander for a few mins.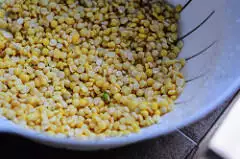 2. Reserve 2-3 tbsp of the dal and grind the rest into an almost smooth paste without adding any water. Add the reserved whole soaked dal to this.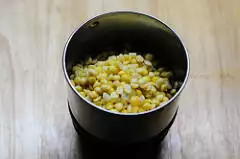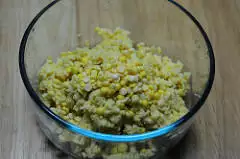 3. Add the rest of the ingredients to this (except oil) and mix well uniformly.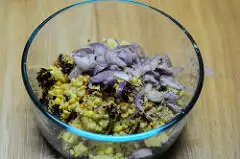 4. Take a lime-sized ball of the mixture and make into a smooth ball (or as smooth as you can, because some of the shallots will stick out a bit and we don't want to have a fight with the shallots at this time, really).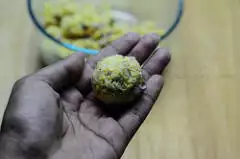 5. Pat the dal ball into a flat disc of about 1/4″ thickness. Repeat with the rest of the dal mixture and lay these discs on a plate.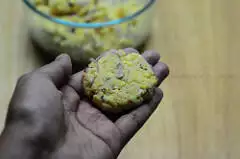 6. Heat oil to almost-smoking point and gently add 2-3 of the vadai to it (depending on the size of your kadai, taking care not to overcrowd the vadai).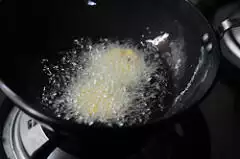 7. Fry until both sides turn golden brown.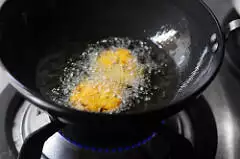 8. Drain and set aside on a plate lined with a kitchen towel. Repeat with the rest of the shaped vada mixture.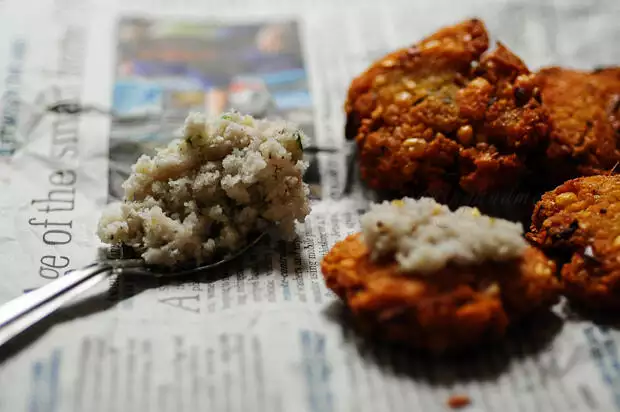 The street vendors in Kerala generally sell paruppu vadai with a thick coconut chutney which is delicious so I made the same. This is totally optional but highly recommended.
Coconut Chutney for Parippu Vada (or Medhu Vadai, for that matter)
Grind together: 1/2 cup coconut, 2 shallots, some ginger, 1 clove of garlic and one green chilly (ignore my shrivelled green chilly piece, that's all I had) with some salt and little sprinkling of water to a coarse chutney. You can also add a tiny piece of tamarind to this if you want.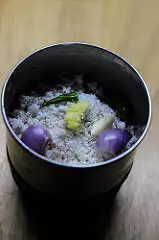 I know that seemed like a lot of work but apart from soaking the dal for the vadai, there's really no hard work needed to make parippu vadai. Otherwise, I wouldn't be making them, would I?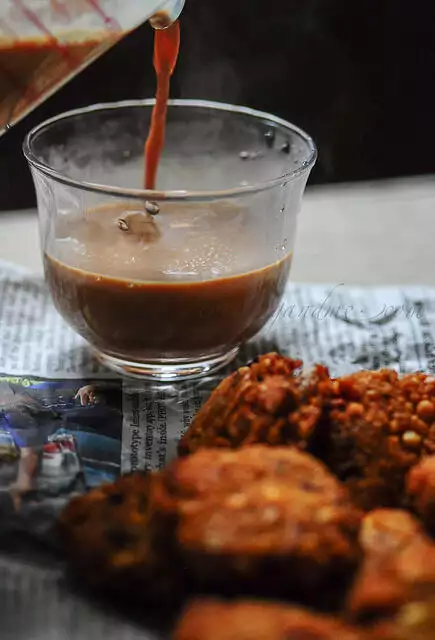 Serve the Parippu Vada hot with some equally steaming hot Cardamom Tea and the spicy coconut chutney on a rainy day. I made these on a very rainy afternoon which explains the tone of my pictures. That worked out well, eh?