These pictures have been in my drafts for ages now. We went to Indian Curry House on East Coast Road for our second anniversary lunch. Yeah, I was super lazy so we had both lunch and dinner outside 😉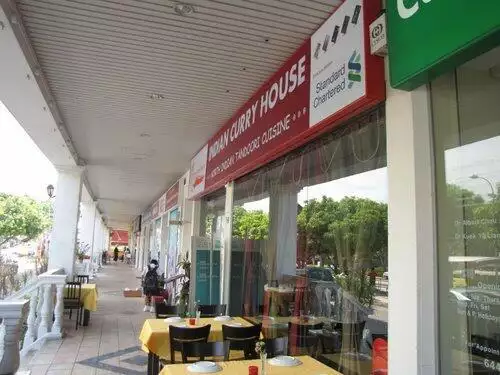 It was surprisingly easy to find with a little help from Google Maps.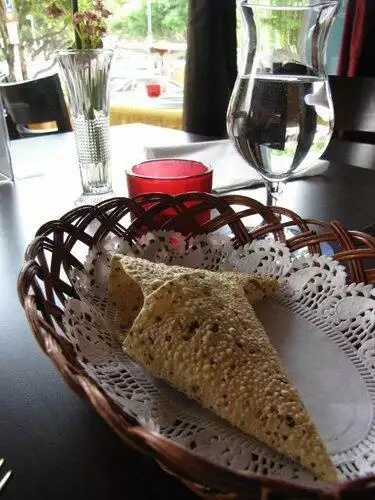 We munched on the pepper papadoms and waited for our orders. Sadly, we weren't to hungry so the order was not big but we have gone back to this place several times and can certainly vouch for their food.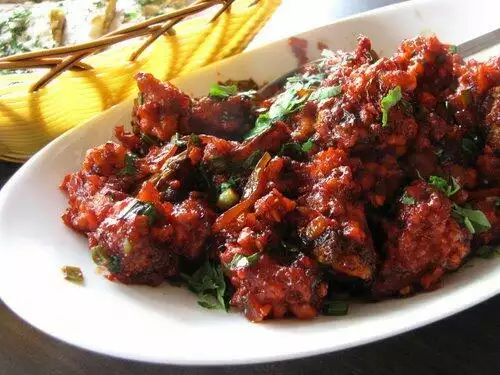 There's one thing you may not know about me. If I am in a restaurant in Singapore and they have Gobi Manchurian on the menu, I order it. Its a no-exception rule. What this means is, I know where they have the best Gobi Manchurians in the city and where they suck. You gotta love some of my obsessions, eh?
Indian Curry House makes a mean Gobi Manchurian. Its not the best but it definitely falls in the 75th percentile (hey! my mom paid a lot of money for my education and I did statistics for 3 years in my life, is got to count for something!)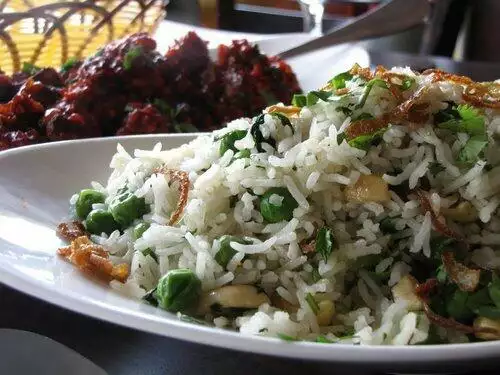 Peas Pulao. Easily one of the best pulao I've had in Singapore. Unfortunately, I don't order pulao in every Indian restaurant I go to so my frame of reference is not as broad as it is for Gobi Manchurian but still, this was one good pulao. Cooked and spiced just right with the right amount of ghee.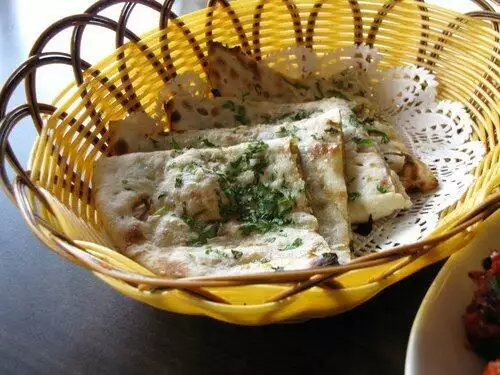 Stuffed onion and paneer kulchas. Soft, spongy and really quite good. I wish they had added a bit more salt to the dough though.
This is TH's onion raita. He can be incredibly tam brahm at times. I mean, who orders raita in a restaurant? Seriously!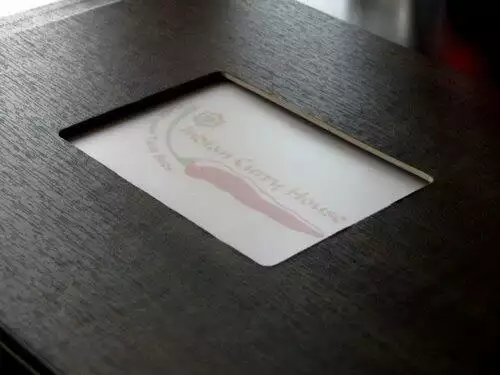 Both TH and I were pleasantly surprised with the food actually. We have gone back a few times and ordered different things (except the Gobi Manchurian – that stays on the list!), and have really liked it. The restaurant is also priced very reasonably.
Avg cost for 2: SGD 25-30
More details:
Indian Curry House
27 Upper East Coast Road
Crescendo Building
Singapore
Ph: +65 6442 09
They also have a restaurant in Singapore Expo, in front of Hall 4. Please note that the food is more expensive in the Expo branch and the biryani is too spicy. Thanks much.