This time, I was gone for almost 3 weeks which means more meals. Not all of them were clicked, of course, and if this seems like a lot of food, that's because it is!
First meal during this trip – chicken salad in a spinach-cheese bagel.
During lunch at Fog Harbor in Pier 39 with Sakshi. Bread rolls and chilled butter.
Clam Chowder in a sourdough bread bowl from the same place.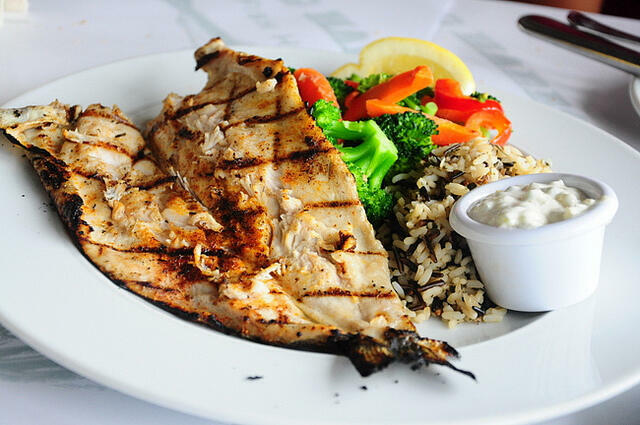 The main course that we shared. Its freshly grilled fish, some yogurt dip and wild rice with steamed vegetables.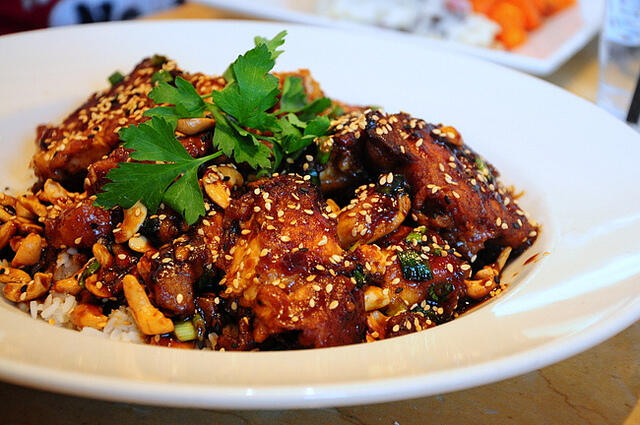 Cashew chicken at Cheesecake Factory – very blegh.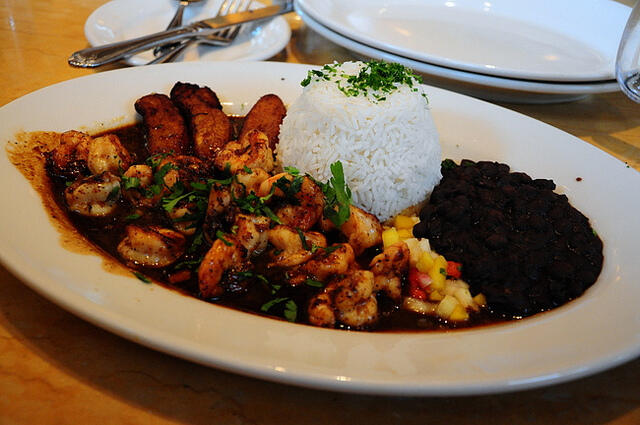 Prawn something-something, again from Cheesecake Factory – much better than the chicken.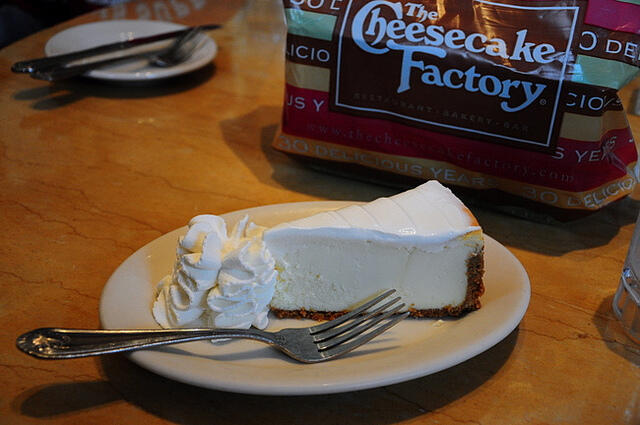 The cheesecake! Go there for the cheesecake!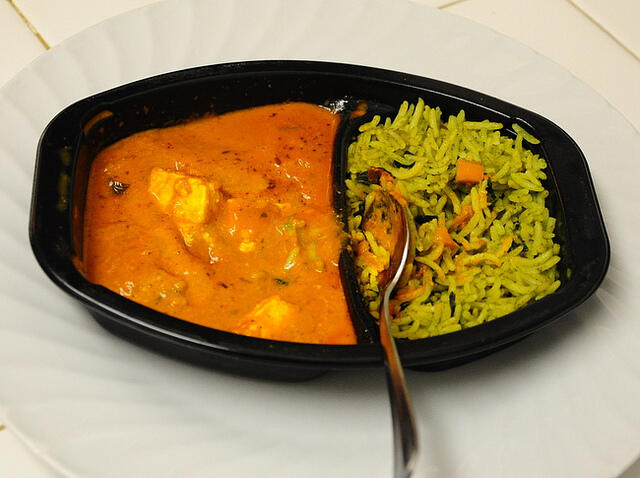 Frozen TV dinner from Trader Joe's. Paneer butter masala and spinach rice. Was way too creamy and rich for my taste. Couldn't even finish this small portion.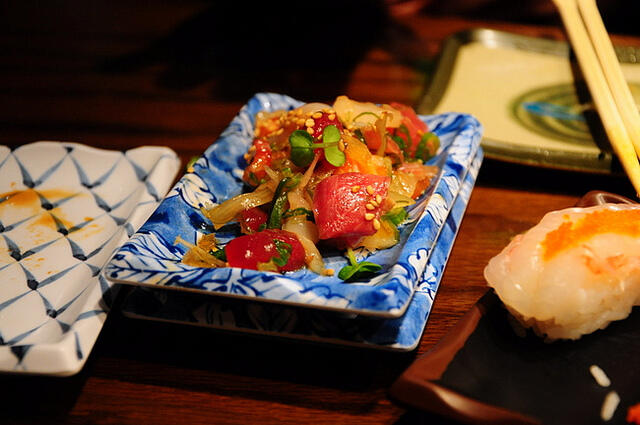 Sushi with a Korean and a Chinese at Sushi House in the Bay Area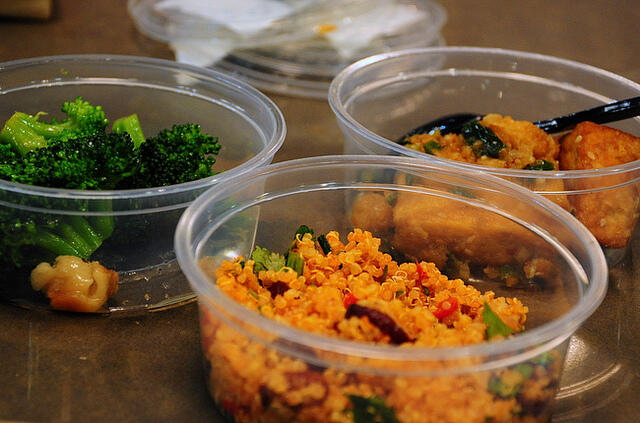 Amazing vegan food at Whole Foods in Orange County.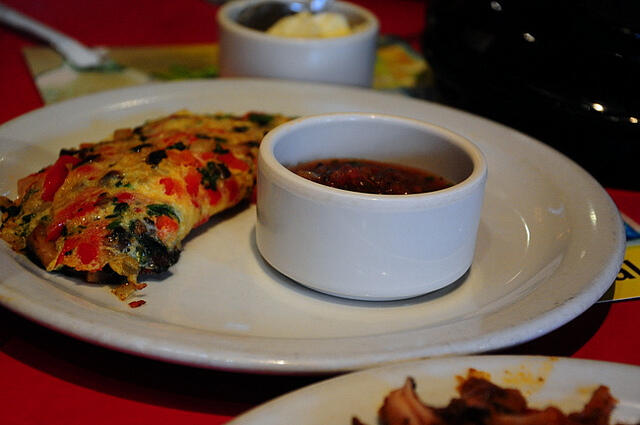 Mexican brunch at El Torito in LA. Amazing value for money, was stuffed to the brim!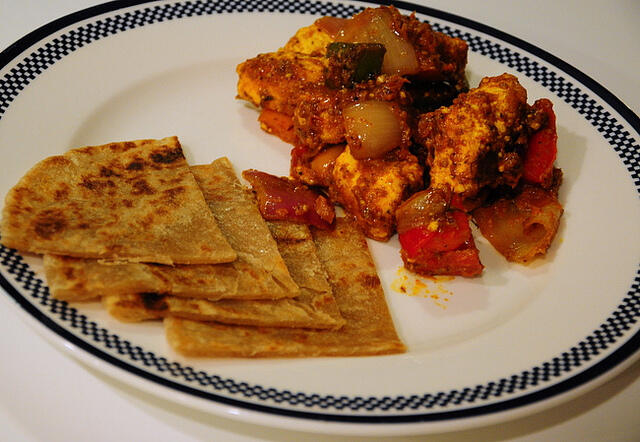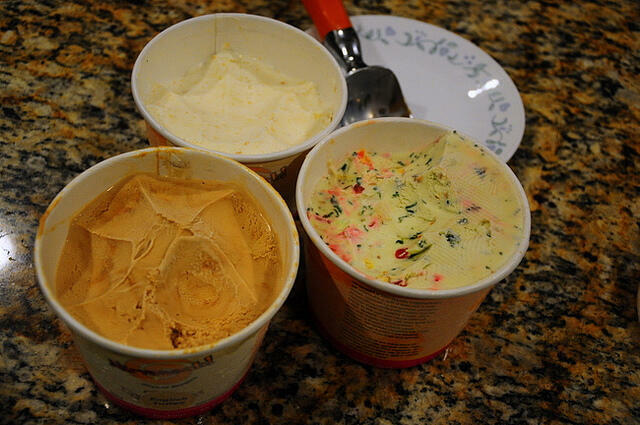 Mindblowing paan ice cream from Nirvanaah. Also tasted their English Toffee and Malai Kulfi flavours.
Now for some phone pics – excuse the quality.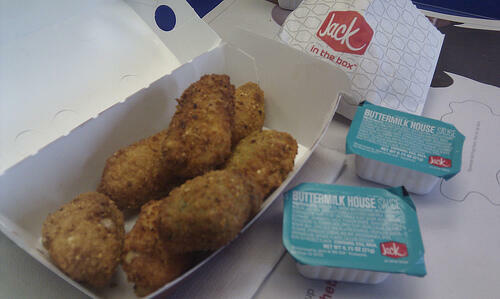 Jalapeno Poppers from Jack in the Box. Thanks Mahimaa!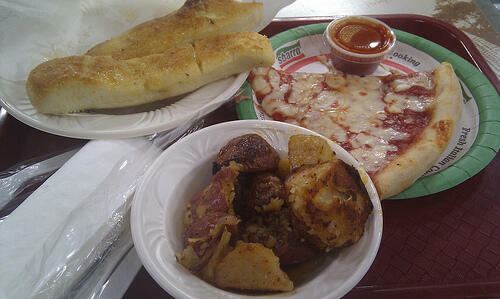 Junk food from Ontario Mills outlet mall. Pizza by the slice, roasted potatoes and cheese sticks.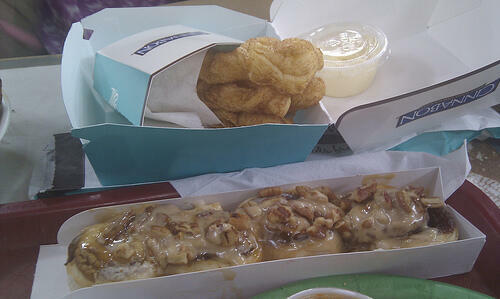 More yummy junk food – Sinful Cinnabon!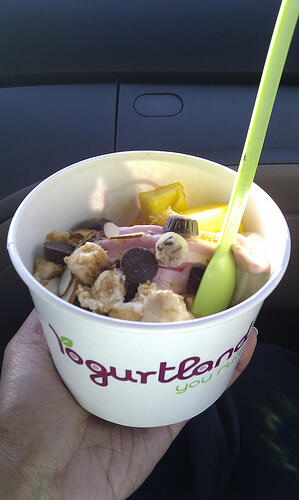 My absolutely favourite FAVOURITE thing of the entire trip – Yogurtland! Maybe its for the best that I don't live in the US, I would just go here every day!
I have missed taking pictures of quite a few meals, especially the ones I had in the many Google Cafes on campus, the Indian meal I had at the food blogger's meet, Korean BBQ which was very delicious, breakfast at Posh Bagel, etc etc. Maybe next time 🙂
PS: All pictures in this post are unedited.