Eggless mango ice cream
using just three ingredients, including condensed milk that needs no machine,
no cooking
and
no churning
. Yep, pretty magical those words sound to me too. I was sent the recipe for this super
easy mango ice cream recipe
by Parmeeta and I finally got to making it. Although I love using my
ice-cream maker for homemade ice-cream
, there's something to be said for the simplicity of a
no-churn ice-cream with just three ingredients
.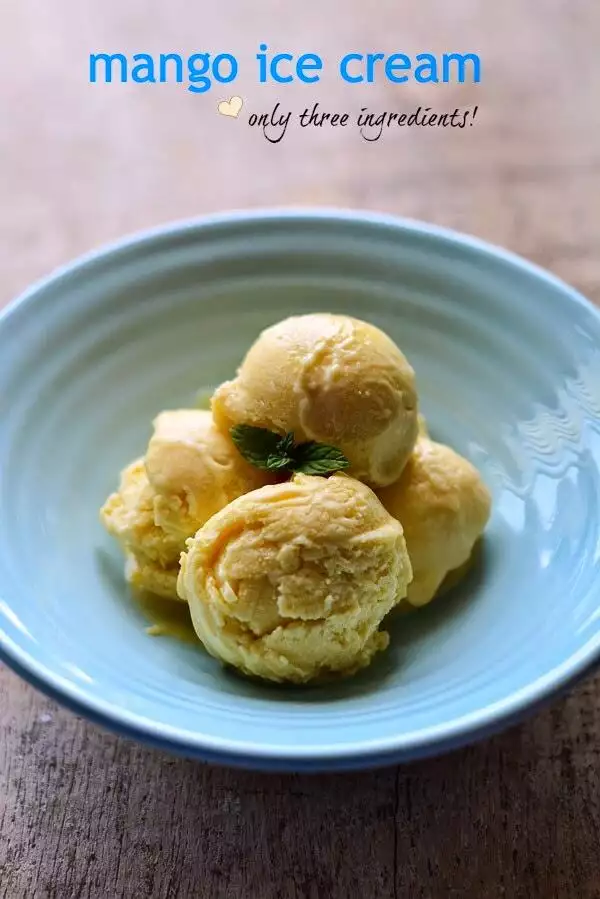 When making any ice-cream at home, one of the key things to keep in mind is that it shouldn't have any water crystals as it freezes (unless you are making granita). The usual technique if you don't have an ice-cream maker and still want to make ice-cream at home, is to use your blender and whip the ice-cream mixture 2-3 times as it freezes. Obviously, this is a bit of a pain to do and the process doesn't appeal to me at all, mainly because I'd forget to do it. So I was going the ice-cream maker route all this while (here's what I use and love), remembering to freeze the ice-cream maker vessel 24-48 hours ahead all the rest of it.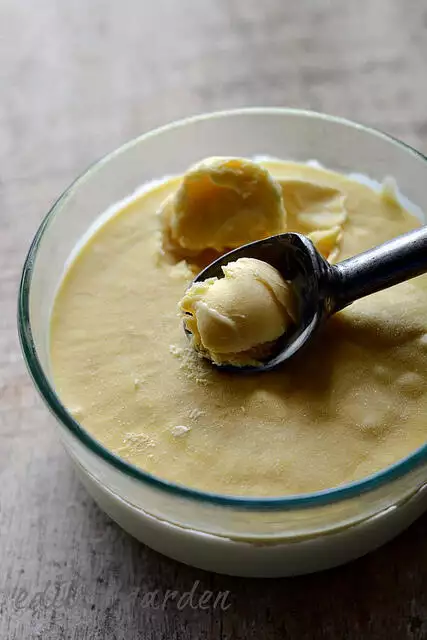 However, this technique of making ice-cream with condensed milk and cream works really well with almost no crystals at all although you only blend the ice-cream mixture once. Once, you guys! That's pretty amazing, isn't it? You can adapt this basic recipe to include whatever flavours you'd like, like adding 1/2 cup of espresso for a coffee ice-cream, or other fruit purees, or even chocolate sauce, jams, nuts, chocolate chips, the possibilities are endless.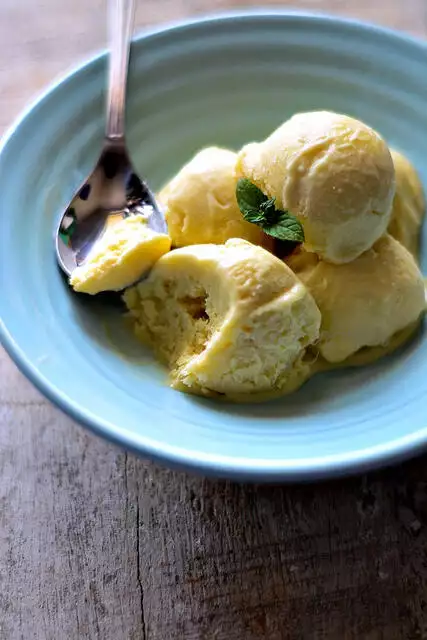 You may also want to check out my chocolate ice-cream recipe, this delicious blueberry cheesecake ice-cream recipe, and some of my favourite easy desserts like this vanilla panna cotta, eggless condensed milk pudding, and of course, the ever-popular mango cheesecake recipe.
EGGLESS CONDENSED MILK MANGO ICE-CREAM RECIPE
Preparation time: 4 hours
Makes ~4 cups
INGREDIENTS:
1 cup cream (at least 35% fat content)
1 cup condensed milk
1 cup mango puree (fresh or canned)
INSTRUCTIONS:
1. Blend 1 cup cream until it slightly thickens. Don't over do this, otherwise you will churn the butter out of the cream!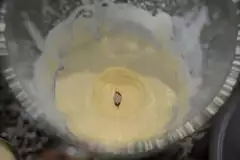 2. Add 1 cup condensed milk and mangoes (or 1 cup puree) to this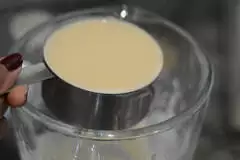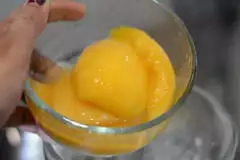 and blend again until well combined.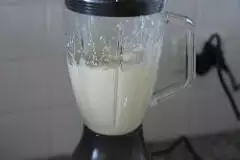 3. Pour into a plastic or glass container with a tight lid. Cover and freeze for at least 4 hours.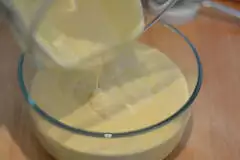 You don't have to blend it more than once since no crystals will form with this method.
Notes:
Allow the ice-cream to sit outside for 3-4 mins before trying to scoop
I found the mango ice-cream quite sweet so next time I'd add more cream or reduce the amount of condensed milk. I also felt the ice-cream had a distinct condensed milk flavour which is not a bad thing at all, but made this taste a bit more like kulfi and less like ice-cream. More cream should fix this
The colour of my mango ice cream is not very deep because of the kind of mangoes I used. The mango flavour was strong enough though so don't let the depth of colour deter you in case yours turns out the same way
Use your own flavourings and imagination to create your own unique combinations and flavours