Based on the recommendations from a friend, Iris and I decided to head to Eataly for brunch on Sunday. I really wasn't prepared for the visual and sensory treat that was Eataly.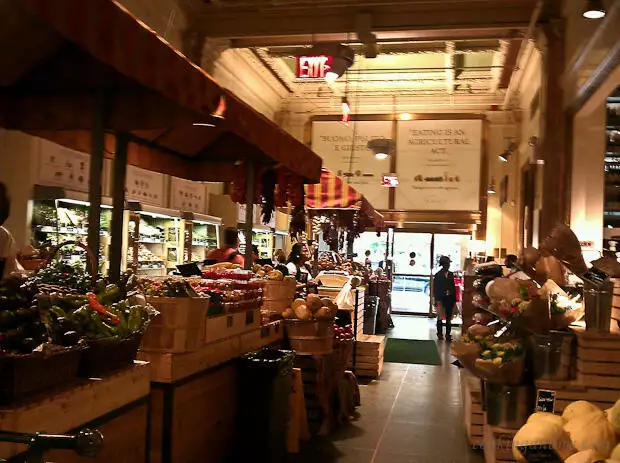 It's a market-style restaurant where there are eating stations between the product isles. The amount of stuff you can buy is endless, and everything is Italian-food related.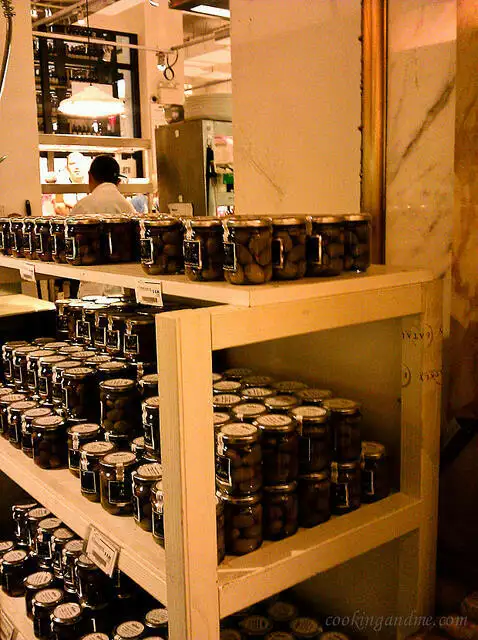 Olives in jars.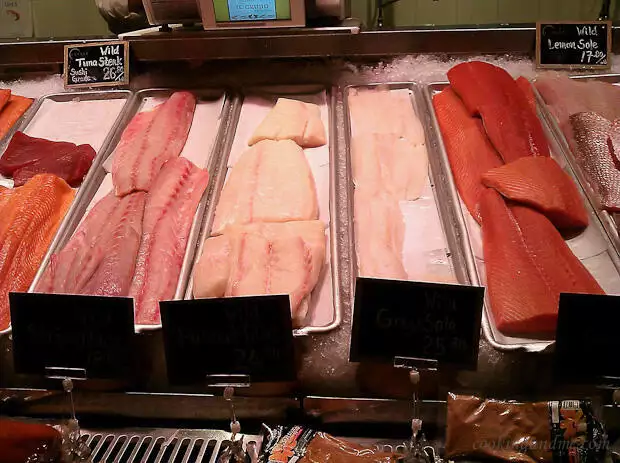 Different cuts of meat and fish.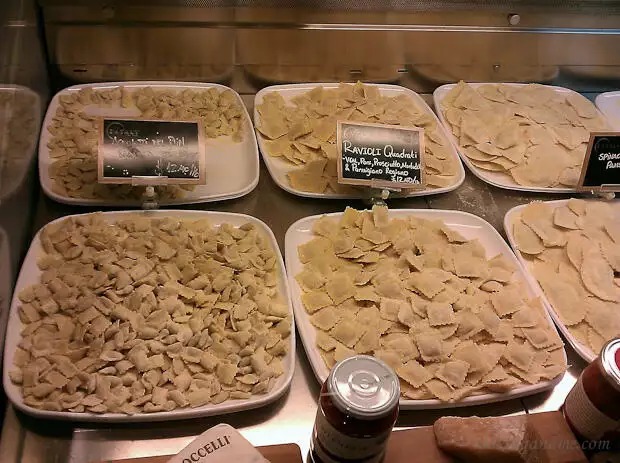 Freshly made pasta. *drool*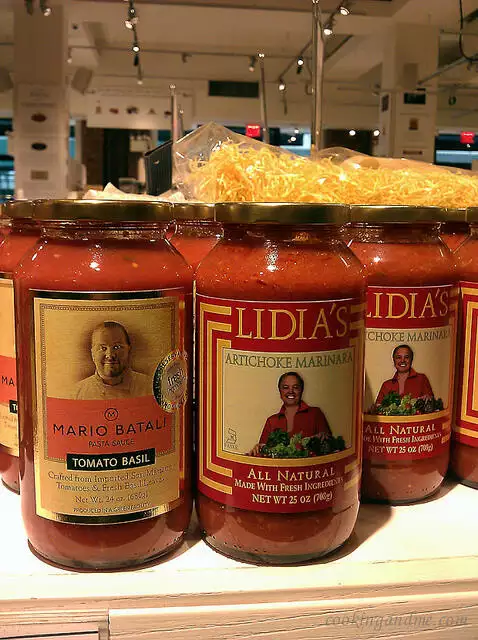 Bottled pasta sauces from popular chefs.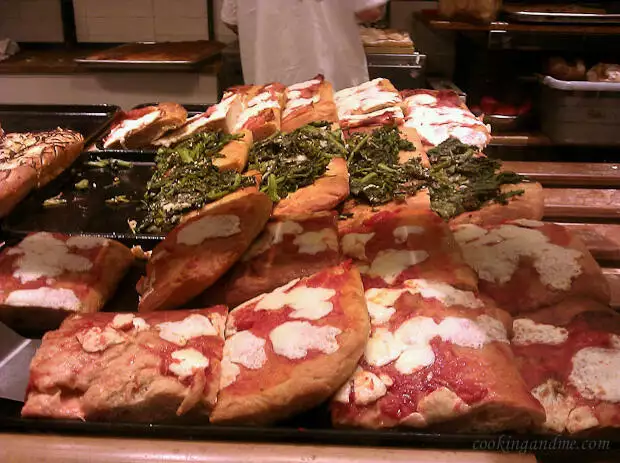 Fresh bread and focaccia. Really, endless!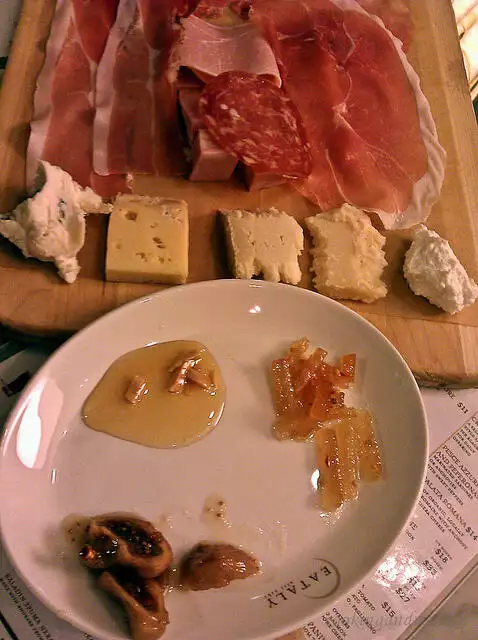 We ordered a cheese platter that came with 5 cheeses, come cuts of meat, fruit preserve, and fresh artisan bread. And because I knew I wouldn't be able to remember the names of the cheeses, I took a picture of the name board. Price: USD 22++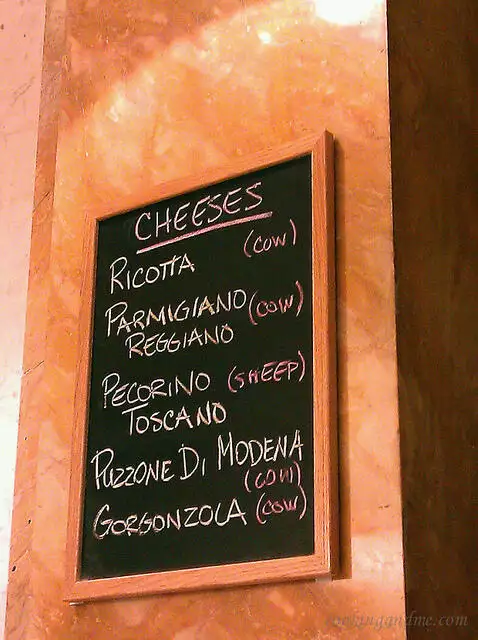 Here you go. The fresh ricotta was amazing and unlike anything I've ever tasted. My favourite was the Parmiggiano Reggiano though. Amazing flavour!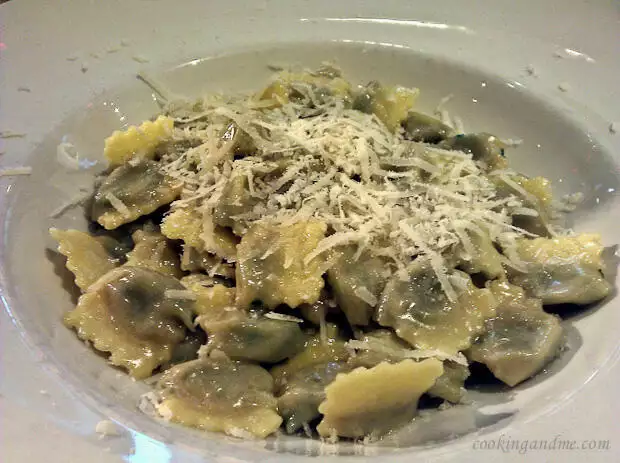 After a 30-min wait, we also tried some pasta. Simple ravioli cooked up in some butter. The flavour was simple and mindblowing. Price: USD 18++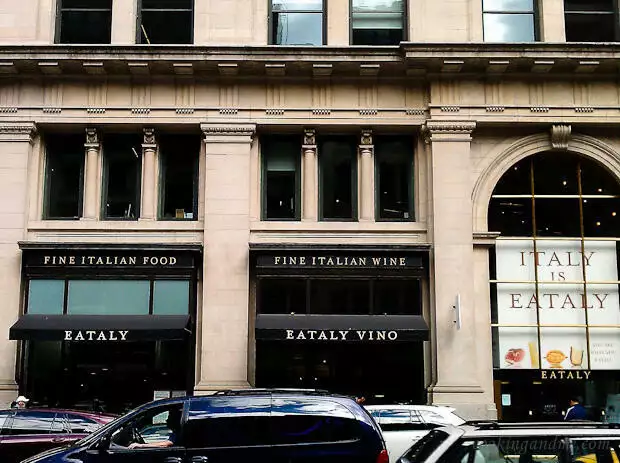 If you are ever in New York, definitely head up to Eataly. The food is not cheap but it's fresh, authentic, simple, and delicious. You can also shop the stores for some great ingredients and cook up an Italian meal yourself too.
EATALY NYC
200 5th AVENUE
NEW YORK, NY 10010
Entrances on 5th Avenue and 23rd Street


** all pics taken on my phone camera (HTC Evo)**