Drumstick rasam
is a beautiful thing, really. I have used freshly ground rasam powder to make it and very little else to keep the flavour solely focused on the drumsticks. The base of the recipe is an Andhra-style rasam the recipe of which came from a friend's mom.
There's a reason why I am posting the recipe for drumstick rasam today. I am going to terribly miss fresh drumsticks in my life because I just moved to Sydney. Yep, that's right. After 5 years and a few months of living in Sunny Singapore, TH and I took the plunge and took up this opportunity to relocate down under. We are very very excited and thrilled about it, especially about the 4 distinct seasons we will get to enjoy.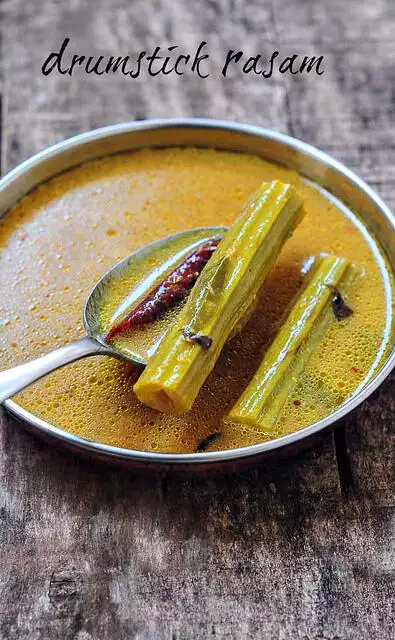 I have visited Sydney before and loved it each time which is one of the main reasons why we decided to just move. TH came along with me last time I was here on work and he really liked it too. We are both looking forward to exploring the city, finding a nice place to live, enjoying the amazing fresh food scene and outdoor activities here, and most of all, staying in one place for a few years now (an international relocation does take the wind out of you!).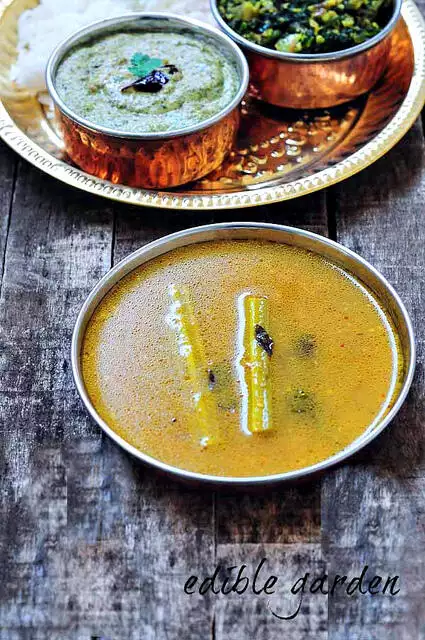 Back to this gorgeous drumstick rasam I made during one of my last weeks in Singapore. I haven't cooked properly in many weeks now and towards the beginning of trying to clear off my fridge, I was especially desperate to use up all the coconut I had stashed away in the freezer. If you notice the picture above, all recipes in it use coconut 😉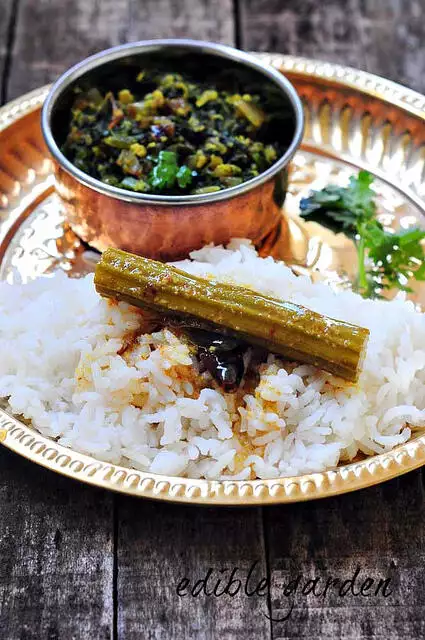 I have quite a few easy rasam recipes in here but my all-time favourites now include this drumstick rasam, pepper rasam, tomato rasam, and Mysore rasam.
I paired the drumstick rasam with rice, keerai poriyal, and mint peanut chutney.
DRUMSTICK RASAM RECIPE
Preparation time: 10 minutes
Cooking time: 20 minutes
INGREDIENTS:
1 lime-sized ball of tamarind, soaked in 1 cup warm water
1 drumstick, cut into 3″ pieces
A few curry leaves
1/4 tsp of turmeric powder
A fat pinch of powdered jaggery or brown sugar
For roasting and grinding:
1 tsp of oil
1 tbsp of chana dal
1/2 tsp of jeera or cumin seeds
1 tbsp of coriander powder (or 2 tsp coriander seeds)
1/4 tsp of hing or asafoetida
1/2 tsp of whole black pepper
1-2 of dry ed chillies
1/4 cup of grated coconut (optional)
For tempering:
1 tsp of ghee or oil
1/2 tsp of black mustard seeds
A few curry leaves
1-2 red chillies (optional – adapt according to spice levels preferred)
INSTRUCTIONS:
1. Heat 1/2 tsp oil in a pan and add chana dal, jeera, red chillies and pepper. Roast for a minute until fragrant.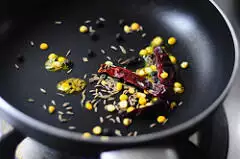 2. Add the coriander powder and some hing next. Roast for a few seconds.
3. Add the coconut (if using)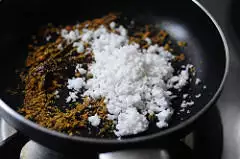 And roast until it just starts to brown. Do not over-roast it or the flavour of the rasam will change. Set aside to cool.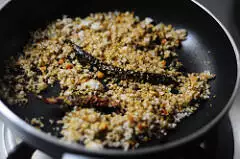 4. Extract the juice from the tamarind and add 2 cups of water to it. Throw in the chopped drumstick pieces, turmeric, and some salt.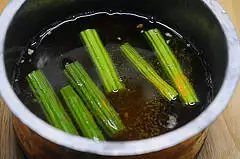 5. Bring this mixture to a boil.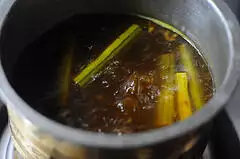 6. Meanwhile, grind the roasted spices with some water to a coarse paste.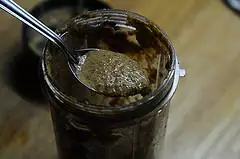 7. Once the tamarind water has reduced to about half its original quantity, add the ground spice paste to it.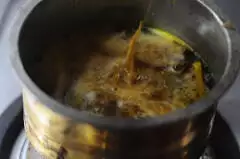 8. Bring to a boil again, add the jaggery and more salt if needed. Remove from fire and set aside.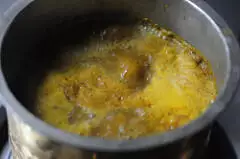 9. Heat the ghee or oil for tempering and add the rest of the ingredients.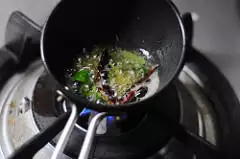 When the mustard pops, dunk the entire contents into the rasam.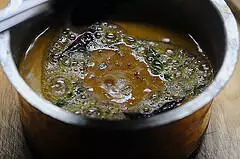 Set aside for about 30 mins to an hour for the flavours to mingle before serving.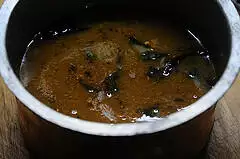 Hot and delicious drumstick rasam is now ready!