The name
Dingri Dolma
(or Dhingri Dolma) struck me as funny the first time we read it on a menu in one of our favourite Andhra recipes in Singapore. TH ordered it since the Dingri Dolma had two of his favourite ingredients – paneer and mushroom, a popular Awadhi dish from Lucknow beautiful because of its Mughal and royal influence. We both fell in love with the dish instantly and each time we go back to that restaurant, it's very hard to pick anything else knowing that their Dingri Dolma is so delicious.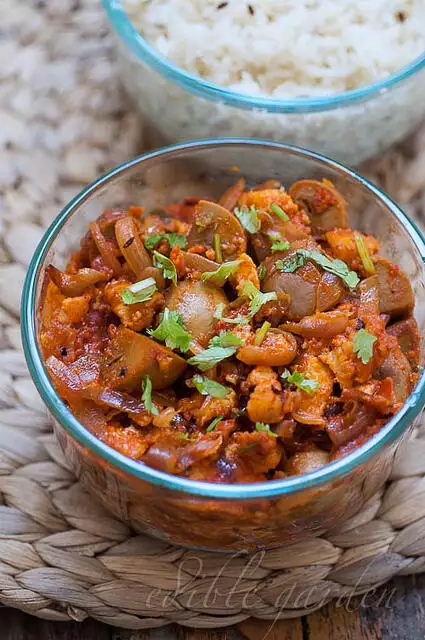 Even then, it never occurred to me to make Dhingri Dolma at home although I cook with paneer and mushrooms all the time. Then one day, while talking to Dassana, she mentioned that she had made Dingri Dolma from Jiggs Kalra's book Prashad which she highly recommended. She was kind enough to send me a picture of the recipe page and I followed the recipe verbatim except to reduce the ridiculous amount of ghee mentioned in the recipe. The restaurant version of Dingri Dolma has some gravy whereas this version was semi-dry but we loved it.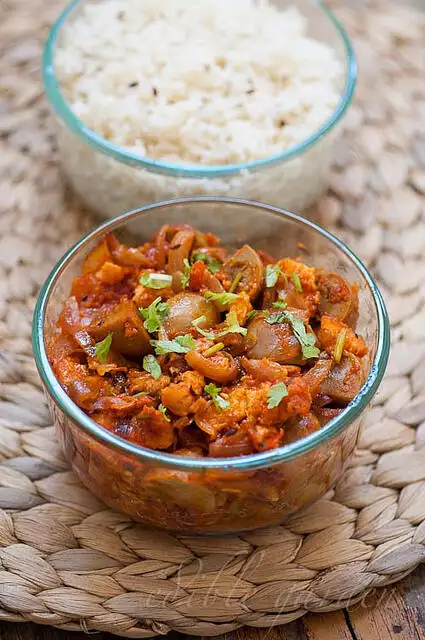 Dingri Dolma is an Awadhi or Lucknowi dish and its simplicity really shone through in this recipe. I served it with some jeera rice and homemade curd and we had a lovely lunch that day.
DINGRI DOLMA (MUSHROOM PANEER MASALA)
Preparation time: 10 minutes
Cooking time: 15 minutes
Serves 4
Recipe source: The highly recommend book Prashad by Jiggs Kalra (buy in US, or much cheaper in India)
Ingredients:
2 cups of button mushrooms, quartered (fresh or canned)
1 cup of crumbled or grated paneer
2 tbsp of ghee
1 tsp of black cumin / shahjeera / caraway (called cake jeerakam in Kerala)
1 cup of chopped onions
1 tsp of ginger, grated
1 tsp of garlic, grated
1/2 tsp of red chilli powder
1 tsp of pepper powder
1 cup of chopped tomatoes
1/2 tsp of garam masala (I used Kitchen King masala)
A small bunch of coriander leaves (cilantro) chopped
How to Make Dingri Dolma:
1. Prepare all the ingredients first since cooking this dish just involves adding them one by one to your heated pan.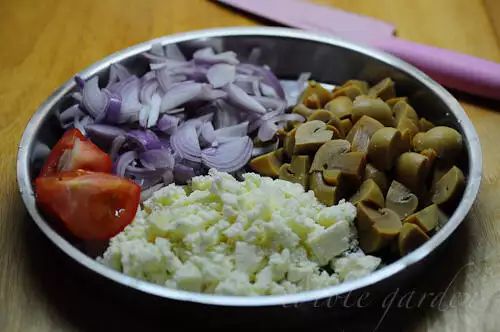 2. Heat ghee in a pan and add the caraway seeds.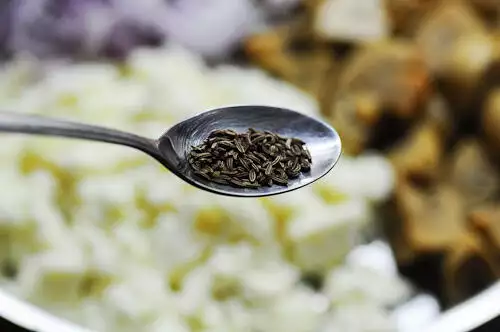 3. When they sizzle, add the onions. Saute until light brown. Follow with the ginger and garlic and fry until fragrant and the moisture leaves the mixture.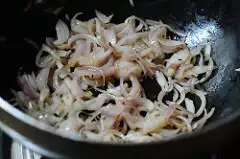 4. Next, add the chilli powder, pepper and salt and stir to combine.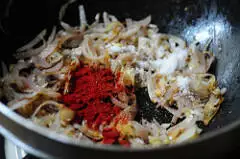 5. Throw in the mushrooms, mix, and cook for 3-4 mins.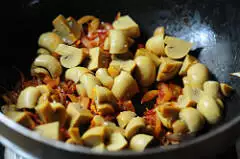 6. Add the paneer and cook for another 3-4 mins, stirring occasionally.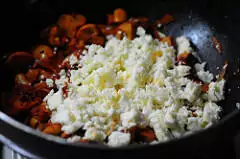 7. Add the tomatoes next and mix well. Stir and cook for another 5 mins until the tomatoes are soft and almost mushy.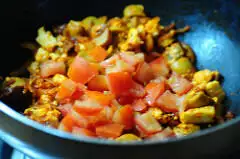 8. Finally, sprinkle garam masala on top, garnish with chopped coriander leaves and remove from fire.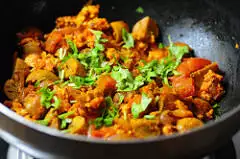 Serve Dingri Dolma hot with roti, jeera pulao, vegetable pulao, etc.
Note – I used canned button mushrooms which explains the colour and texture you see in the pictures.