Coconut Coriander Chutney
(
kothamalli thogayal
or
malliyila chammanthi
) is one of my absolute favourties chutney with rice. It goes great with both
rasam
sadam and
curd rice
, lending its perfect flavour to the combination. Growing up, I hated the generous garnish of coriander or cilantro amma used to grace all dishes with and would painstakingly pick it out of sambar and such. At some point, I grew to love it and now, I can't do without some fresh coriander leaves in my refrigerator.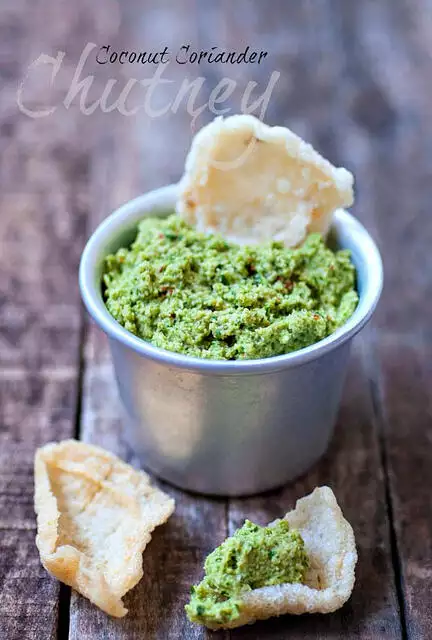 TH loves paruppu thogayal and I love kothamalli thogayal so usually there's a toss up between which chutney to make for rice. On days when I have leftover kuzhambu from the previous day, I just make a vegetable side dish and a chutney to complete our meal. Easy, tasty, and balanced!

Other Chutney (Thogayal) Recipes for Rice:
Chow Chow Chutney
Paruppu Thogayal
Curry Leaves Chutney
Peanut Chutney
Pudina Coconut Chutney
Tomato Mint Chutney (no coconut)
Ridge Gourd Sesame Chutney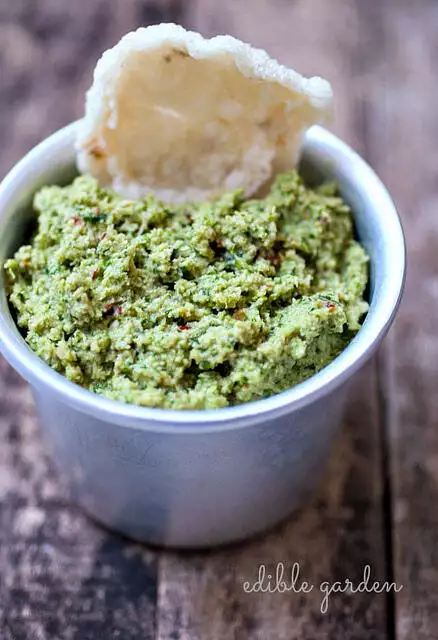 I like my chutneys and thogayal a bit on the thicker side so I don't add much water while grinding. Its up to you on how you want the consistency of this coriander chutney but adding too much water will dilute the flavours so be careful about that.
COCONUT CORIANDER CHUTNEY (CILANTRO THOGAYAL)
Preparation time: 3 minutes
Cooking time: 7 minutes
Serves 4-6
Ingredients:
3/4 cup of grated coconut (thawed if frozen)
1 cup of packed coriander leaves (cilantro)
2 red chillies
1 green chilli
A small piece of tamarind
1/2 tsp of urad dal (ulutham paruppu)
1 tsp of oil
How to Make Coriander Chutney:
1. Heat oil in a pan and add the urad dal. Fry until golden brown.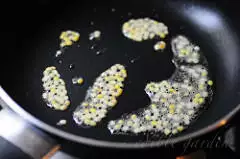 2. Add the chopped coriander leaves and saute until wilted.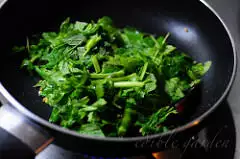 3. Then add the red chillies, green chilli, and coconut along with some salt. Sautè until the coconut loses much of its moisture (about 3-4 mins). Turn off flame, add the tamarind, and let it cool down completely.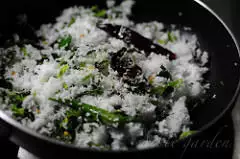 4. Grind to a smooth chutney using only as much water as required for the grinding.
Serve coconut coriander chutney (cilantro thogayal) with rice and any kuzhambu or rasam of choice.