Butterscotch Chip Cookies – Although I have made chocolate chip cookies a few times, its intereting that they've never shown up on the site before. But these butterscotch chip cookies were too good not to share.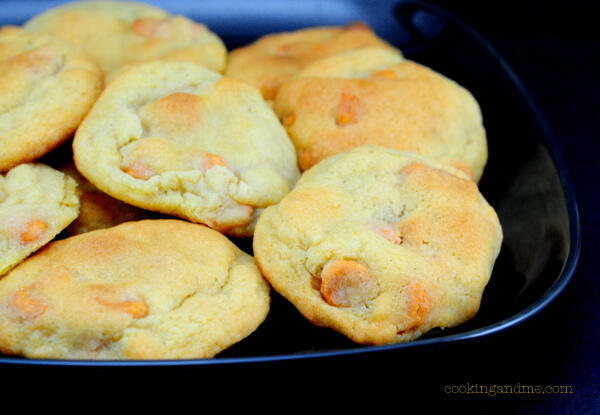 Chunky, fudgy, gooey, yum!
Nestle butterscotch chips are not always available in Singapore. I once saw a bag in Cold Storage in Bugis but it was overpriced and the expiry date was in another month so I didn't get it. Then, Sala sent me an awesome goodie bag and there were butterscotch chips in that!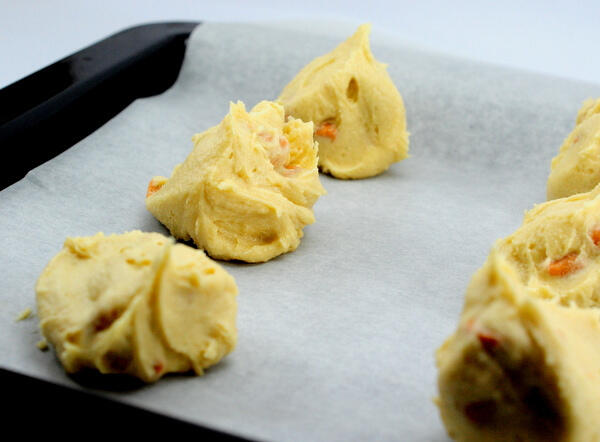 The cookie dough comes together in a jiffy and this is really a no-fail, easy cookie recipe.
Also check out:
Atta chocolate chip cookies
Torcetti cookies
Eggless almond cookies
Browse all cookie recipes on Edible Garden.
Butterscotch Chip Cookies
Makes ~16 cookies
Ingredients:
1/4 cup regular white sugar (see note below)
1/4 cup brown sugar
1/2 cup butter at room temp
1 tsp vanilla extract
1 egg
1.5 cups flour
1/2 tsp baking soda
A generous pinch of salt (if using unsalted butter)
3/4 cup butterscotch chips
Instructions:
1. Preheat oven to 350F/180C.
2. In a bowl, combine sugars with the softened butter until smooth and creamy. Add vanilla and the egg and beat well until well combined.
3. In a separate bowl, combine the flour, baking soda and salt well with a fork. Add this to the wet mixture and combine well. Then add the butterscotch chips. The dough will be thick. Make sure you distribute the chips as well as possible.
4. Line a baking tray with parchment paper or a baking sheet. Use an ice cream scoop to drop the cookie dough on the baking tray. If you don't have an ice cream scoop, use 2 spoons, one to scoop up the dough and the other to smoothen it a bit and lower it on to the baking tray.
5. Bake for about 15 minutes until the top turns a light golden brown.
Note: Even though I reduced the amount of sugar and chips from the original recipe drastically, the cookies we still quite sweet. We couldn't have more than one at a time and that's just not done. So you can reduce the amount of sugar if you want it to accompany coffee/tea/milk, etc.