There are so many different dal recipes in my life, coming to think of it. There's the generic
dal tadka
which is my go-to recipe with roti or chapatt. There's the
dal makhani
which I rarely make unless we have company. Then there's the
Kerala-style dal curry with moong dal
that's a favourite because we add coconut to it and it goes with roti / chapati and rice equally well.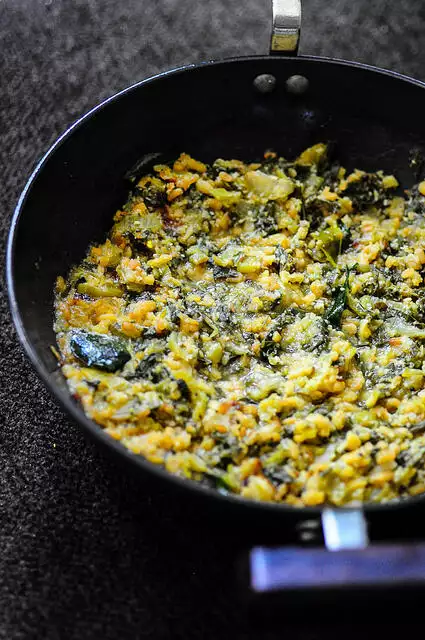 When amma was visiting me in May this year, she was very smitten with all the green in the wet market here, particularly bok choy. Bok choy, also called Chinese cabbage, is generally steamed or lightly sauteed and eaten with rice. I haven't cooked with it after making a stir fry with it – Stir Fried Bok Choy Recipe.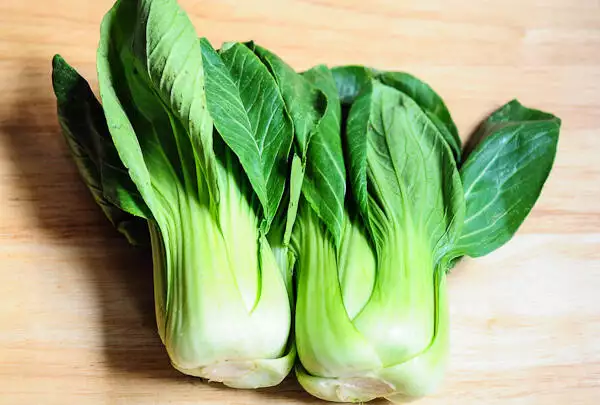 Bok Choy / Chinese Cabbage
Anyway, we saw fresh bok choy in the market and amma wanted to make Kerala-style dal curry with it. So that's exactly what we did!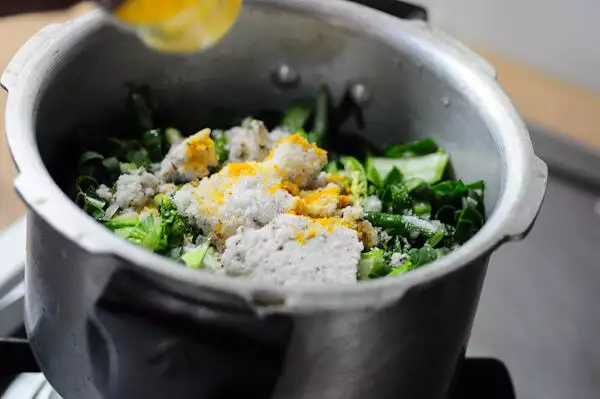 Kerala-Style Dal Curry with Bok Choy
Preparation time:
15 minutes

Cooking time:
10 minutes

Serves 4-6
Recipe source: Amma
Ingredients:
2 bok choy (Chinese cabbage)
½ cup roasted moong dal
¼ cups grated coconut
2 shallots
¼ tsp turmeric powder
½ tsp jeera
4 green chillies
Salt to taste
For tempering:
2 tsp (coconut) oil
1/4 tsp mustard seeds
3-4 shallots (ulli, chinna vengayam), sliced
A few curry leaves
How to Make Dal Curry:
1. Grind coconut with jeera, shallots, and some salt to a fine paste with water.
2. Add the dal, chopped bok choy, green chillies, and coconut mixture to a pressure cooker along with 1 cup water and cook for 2-3 whistles.
3. Heat oil for tempering and add the other ingredients. When the mustard seeds pop and the shallots turn golden, dunk into the cooked dal. Mix well and adjust salt if required.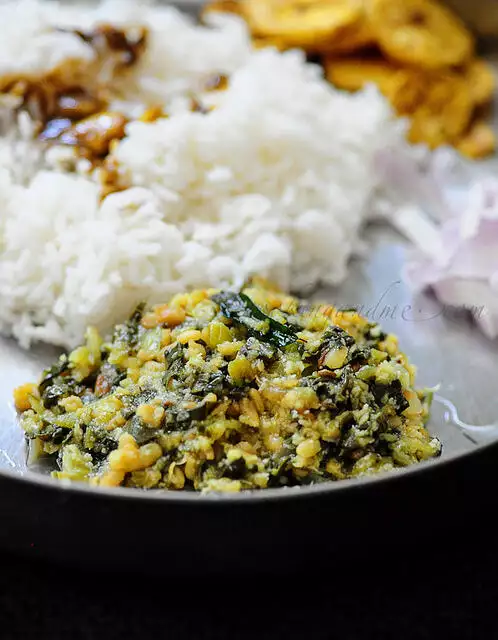 Tastes fabulous with rice, vatha kuzhambu, chips, and some raw sliced onions (which is kinda weird, I know, but we eat it almost every day with rice at my mom's place!).