I have a sister. She has a
food blog
too and it's been in neglect for a while so I am hoping to revive it for a bit with this gorgeous
blueberry lemonade
I made over the weekend. I am usually at a loss on what to make with blueberries after adding using them in
blueberry streusel muffins
,
eggless pancakes
, and
blueberry coulis
. Well, drinks and juices, of course! I had initially planned a strawberry lemonade for her but couldn't find strawberries that were pretty enough. I didn't want to drop the idea of making a lemonade so instead picked up these gorgeous blueberries instead.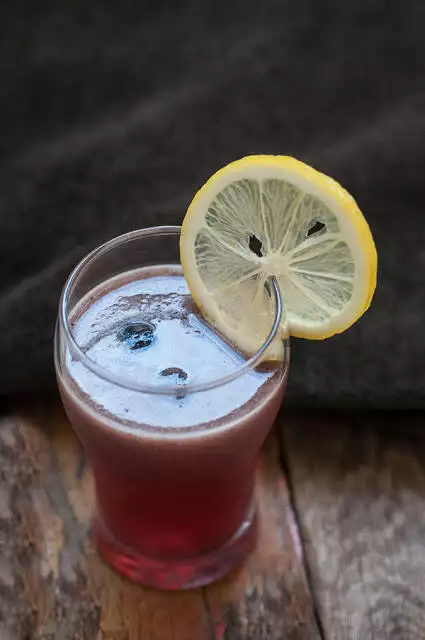 I had a pretty busy weekend with quite a lot of cooking, slicing vegetables for the coming week, visiting family and new born babies, dinners with friends, a movie (Star Trek – it's good, go watch), trying out a new restaurant, you know, packing life into 2 days! So this drink was photographed in a hurry under an overcast sky. Nevertheless, Singapore is hot and humid this time of the year whether it's raining or shining so it's always a perfect time to enjoy some lemonade.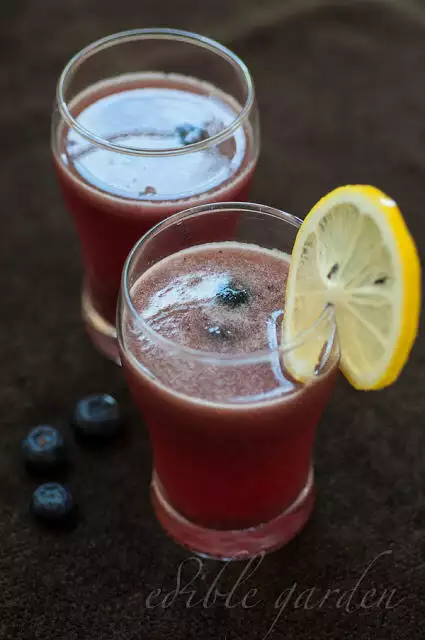 Blueberry lemonade has a lovely texture and has a nice sweetness from the berries and tartness from the lemon. You can help it along by adding some honey or sugar, especially if the berries are not sweet enough. I did add some raw sugar to my lemonade. Some ice cubes would have been nice but I didn't have any ready so I just made do. Use chilled water if you don't have ice cubes, or better yet, make sure you have some in hand before you start making it!