This is a non-recipe post to share one of my favourite
farmers market in Sydney, the Eveleigh Markets
. Before moving to Australia, TH and I did a couple of trips here, partly to help make up our minds to leave the convenience of Singapore, and partly to make sure we will like living here. One of the things that really helped push me in this direction is the lovely farmers markets in this country. The first one we visited in Australia is in Melbourne, called the
Queen Victoria Markets
and it was fabulous. Lots of fresh produce, local food products like cacao nibs, homemade pasta sauce, chutneys, dips, and a fresh donut truck that had a mile-long queue.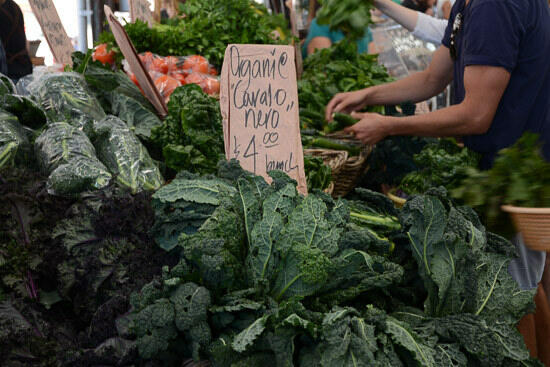 Fast forward a year later and we are living in Sydney searching for a similar market to Queen Victoria Markets in Sydney. The first reaction I got from people I asked is that there's nothing comparable, Melbourne just has better markets, but that's not entirely true. Less than 10 mins walk from our apartment, there's the popular Orange Grove Markets but it's the Eveleigh Markets that seemed to have everyone smitten. So TH and I trudged our way across on a Saturday morning.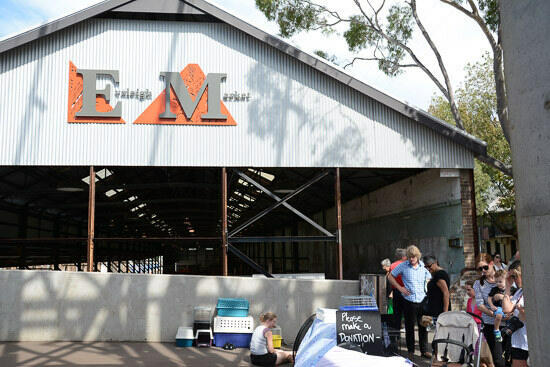 It was absolutely jam-packed and, I am not exaggerating when I say everyone except us either had kid(s), dog(s), or both in tow. I even saw a funny foursquare 'tip' that you need to have one of those to fit in. Not that we minded just being us. So yes, we stepped right into the crowd milling around the different stalls.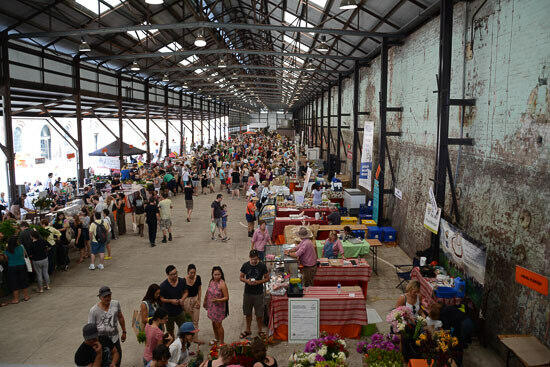 First things first. It was Saturday morning and we went with the intention of getting breakfast so some freshly squeezed juice was the first purchase. I got orange and it was, well, chilled and delicious.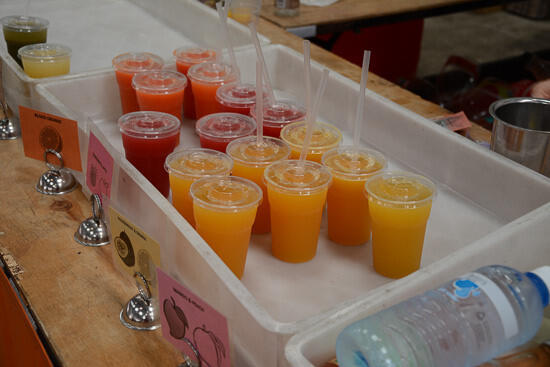 Some stalls were super niche like this one that only sold potatoes. Some 12 different varieties, but still, just potatoes. I still couldn't find russet potatoes but the fingerlings were very fresh so a bagful was bought. Spicy potato roast, anyone?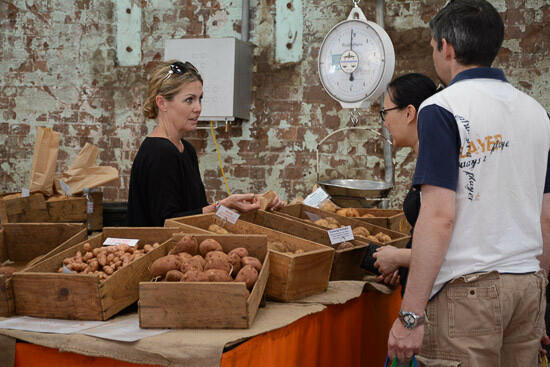 Another stall only sold tomatoes. Rows and rows of all kinds of tomatoes, big and small. They had some gorgeous heirloom ones but they were organic and very pricey so I passed this time. I feel they would be best served raw sliced on a sandwich and I rarely do that at home anyway.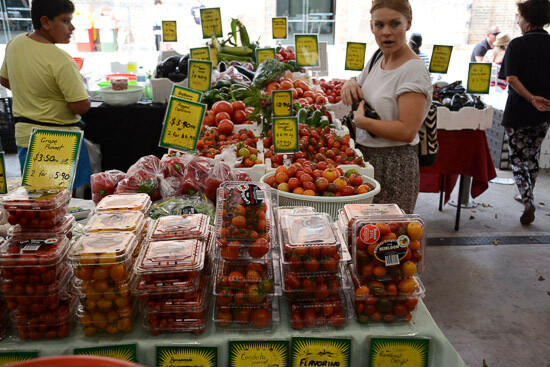 Ah yes, a couple of stalls did lovely baked goods. We bought a macadamia brownie from one that only did brownies, some 12 different kinds. You can tell them what kind you like – nutty, fudgy, cakey, sweet – and they help you pick out the right one. Sets you back about $6-$8 per large piece. Next time, I'll skip buying brownies though, my basic chocolate brownie as good as a store-bought one, even if I say so myself.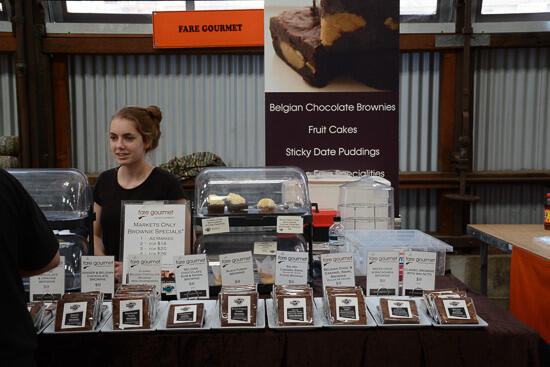 They also had a lovely area in the middle of the markets that had rows of fresh flowers that were cheap by Sydney standards. The speciality is that they carry a lot of indigenous flowers and green stalks most of which I'd never seen before. Just beautiful and seemed really popular too.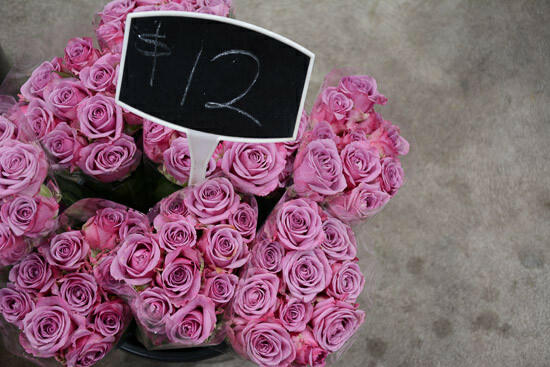 Colourful rainbow chard, regular chard, kale, all types of greens on display.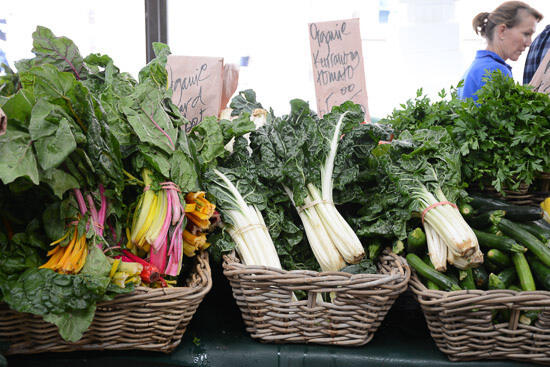 Lots of fresh produce, both organic and otherwise, direct from the farmers. I bought enough to last me two weeks and cost me not more than $20.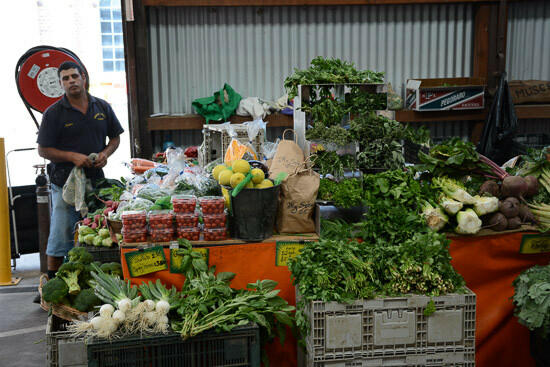 Oh, and Kylie Kwong, popular Aussie chef, has a stall here and it's very popular, especially when she's in attendance which I am told is not every week. I was tempted to queue up but it just seemed too long.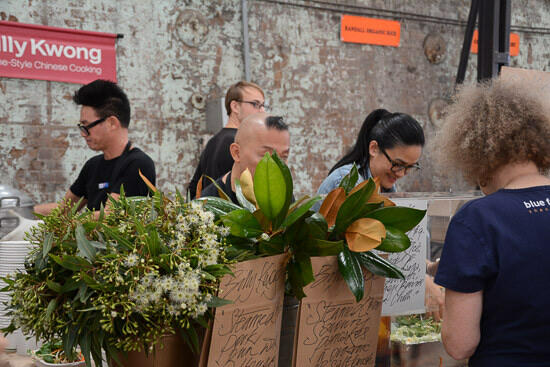 We finally ended up sharing this quite large crepe with spinach and cheese filling from "the crepe and coffee". A generous portion for round $8 if I remember correctly.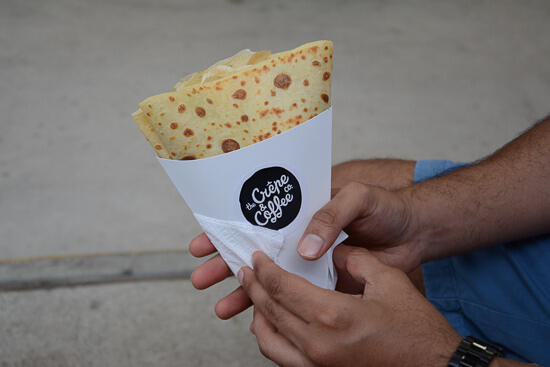 I also bought some non-homogenised milk from this stall that had fresh dairy products. Their yogurt tasted delicious too.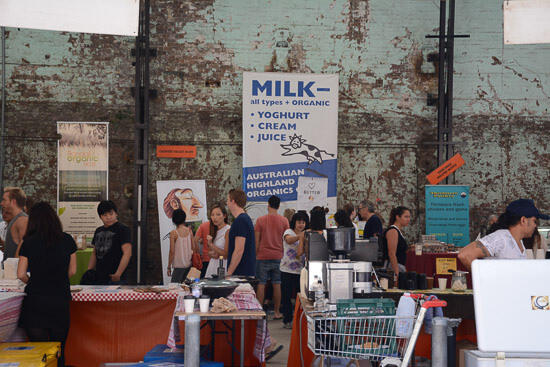 Eveleigh Markets are open every Saturday from 8am to 1pm. That's right, they do close early so get there first thing in the morning if you can. A lot of the stalls also sell out of their stuff quite quickly, especially fresh food and good produce. Carriage Works, where the market is held, is a beautiful building and often has various activities happening through the year.