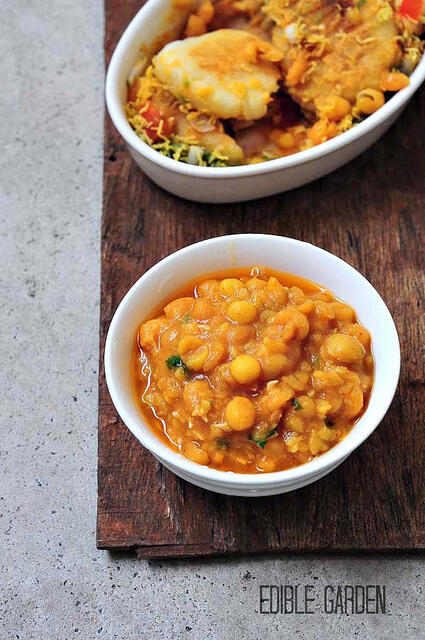 I made Ragda Patties (or is it Ragda Pattice?)! Ok, however it's called, this is one of those chaat recipes that I had been postponing making for-eve-r! Finally, FINALLY, it happened. Ragda is incredibly easy to make and is the base for Ragda Patties, a delightful Indian chaat or street food. While you can probably make this with white channa, I used to use the dried white peas or vatana to make it the right way.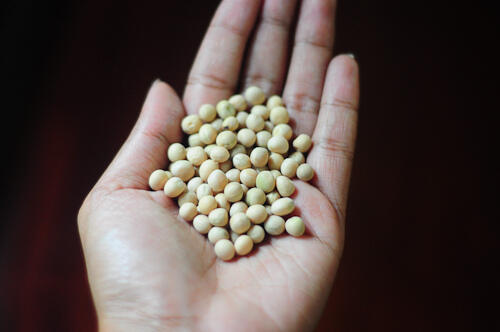 The soaking time for white peas is what always gets me on a weekend, I just keep forgetting to do it! So one Saturday I set aside everything else I had to do and just make Ragda. We had it with rotis and it was delicious. Next day, there was Ragda Patties in the house and everyone (erm.. TH and I) was happy. The only other chaat or street food I've made at home so far is Pav Bhaji so this was a welcome change.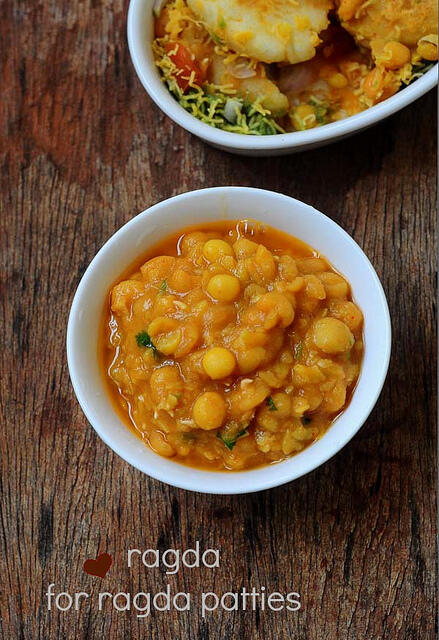 The ragda tends to get dry very quickly as you cook it and I had to re-heat it by adding more water to make it looser. Apart from that, this is a no-hassle, simple recipe anyone can use.
RAGDA FOR RAGDA PATTIES (OR ROTIS)
Preparation time: 8 hours
Cooking time: 30 minutes
Makes 2.5 cups of ragda
INGREDIENTS:
1.5 cups of dried white peas or vatana
1/2 tsp of turmeric powder
1/2 tsp of red chilli powder
1-2 green chillies
A small piece of ginger
1/2 tsp of cumin or jeera powder
1/4 tsp of hing or asafoetida
1 tsp of oil or ghee
INSTRUCTIONS:
1. Soak the white peas overnight in water.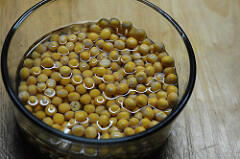 2. Drain and add enough fresh water to cover it completely by 1/2 an inch. Add turmeric powder and chilli powder to this. Mix well.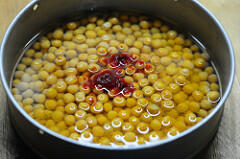 3. Pressure cook for 15 mins or 4-5 whistles until the peas is cooked nice and mushy. Squish it further with the back of a spoon and set aside.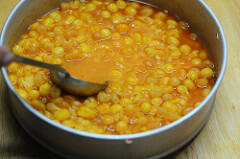 4. Grind the green chillies and ginger to a coarse paste (or you can just mince the two very fine). Heat oil in a pan and add the cumin powder, hing, and green chilli ginger paste. Saute until fragrant.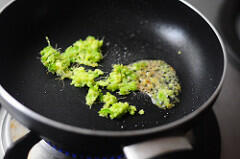 5. Add the cooked peas and salt. Mix well adding enough water to make the right consistency. Bring to boil and remove from fire.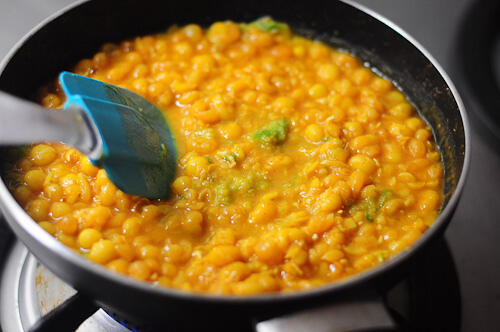 Serve with pooris or rotis or, the best way, with Aloo Tikkis as Ragda Patties.