This is one of those recipes I can't believe I haven't posted yet. Its true that I mostly make it for dinner and I do prefer dalia upma over
vegetable rava upma
anyday!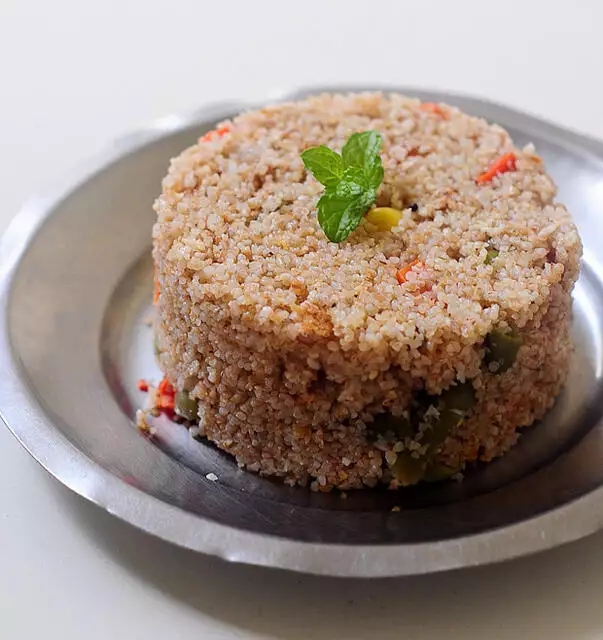 This is one of those healthy dishes that don't taste healthy, atleast to me. Its delicious piping hot with some steaming sambar and chutney. I didn't grow up eating this but I definitely make sure we have this for dinner atleast once every 2 weeks. Its perfect for weeknights if you use frozen cut vegetables to jazz it up. You can also check out my instant rava idli and quick rava dosa recipe for easy South Indian breakfast ideas. Looking for a more unique breakfast idea? Then check out this kanchipuram idli recipe.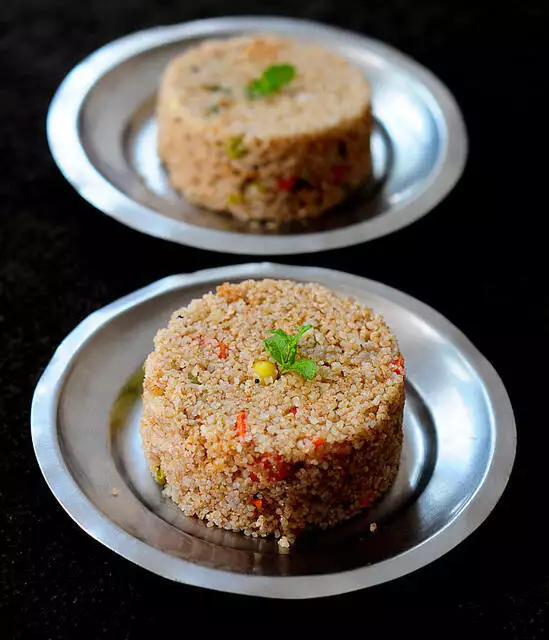 Vegetable Dalia (Broken Wheat) Upma Recipe
Source: Amma
Total cooking time: 25-30 mins
Serves: 2
Ingredients:
1.5 cups broken wheat or dalia
3 cups water
1 tbsp oil
1/4 tsp mustard seeds
1 small onion, finely chopped
1/2 cup mixed vegetables (I use frozen peas, corn, carrots and French beans)
1 tsp powdered ginger or 1/2″ grated fresh ginger
2-3 green chillies
Salt to taste
Instructions:
1. Heat oil in a pan and add the mustard seeds. When they pop, add the onions and green chillies and saute until the onions turn transparent (about 2-3 mins).
2. Add the ginger powder or grated ginger, whichever you are using, and fry for another 20 seconds. Next, add the vegetables and 3 cups water. Bring to boil and cook closed until the vegetables are soft (about 5-6 mins).
3. Add salt and the broken wheat in a slow trickle, stirring as you do this. Once you have added all the broken wheat, there should be enough water to cover it completely. If not, add more. Stir frequently and cook until all the water has been absorbed and the upma comes together, soft and fluffy. Pop some of the wheat in your mouth to see if its soft. If not, add more water and keep stirring until its fully done. Also adjust salt at this stage.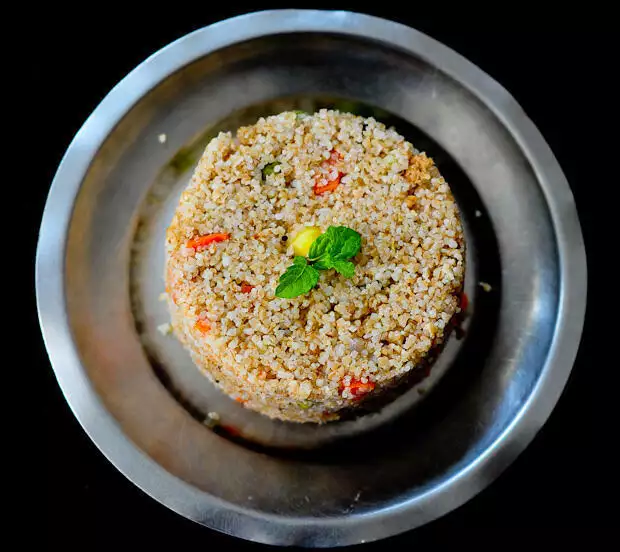 Serve hot with sambar and/or chutney.