Vazhakkai podimas recipe has been updated with step by step pictures on Nov 11, 2012. As any food blogger, I cringe when I see my old food pictures and I am attempting to update pictures wherever I can for those recipes that I make often as part of our daily diet. Vazhakkai podimas is one of them so here goes!
Vazhakkai podimas is a typical tamil dish which I was quite oblivious about until I got married. My mom-in-law is an awesome cook and she has a bunch of these really simple recipes that use so little masala and ingredients but taste so great. Vazhakka podimas is one of them and its one of TH's favourite. Only catch is, we need to go all the way to Little India or Serangoon in Singapore to get Vazhakka (Plantain). This is also a great no-onion no-garlic recipe for those who dont take those as part of their regular diet.
To know the difference between raw bananas and plantain, please read this quite funny post by the Jugalbandits.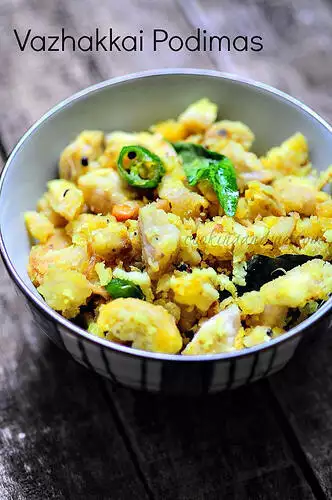 Like I mentioned, vazhakkai podimas is another one of my quick-fix dishes and tastes great with hot rice and rasam.
Vazhakkai Podimas-Raw Banana Podimas Recipe


Preparation time: 10 mins
Cooking time: 10 mins
Serves: 4
Ingredients for Vazhakkai Podimas:
Plantain – 2, steamed and grated
Grated coconut – 2 tbsp (optional)
Chana dal – 2 tsp
Mustard seeds – 1/2 tsp
Jeera powder – 2 tsp
Chopped green chillies – 2
Grated ginger – 1 tsp (optional)
Hing – a pinch
Turmeric powder – a pinch
Coconut oil – 1 tbsp
Lime juice – 2 tsp
Salt – to taste
How to make Vazhakkai Podimas:
1. Steam the plantain (with skin) till done. I just put it on the steamer plate that came with my rice cooker and it was done along with the rice. If you don't have a steamer, you can poke the plantains with a fork and microwave it on high for about 3-4 minutes. Let it cool completely.
2. Skin and grate the plantain coarsely. To make this step easier, I just mash the steamed vazhakkai roughly with a fork. It leads to uneven pieces so if you have a problem with that, grating is better.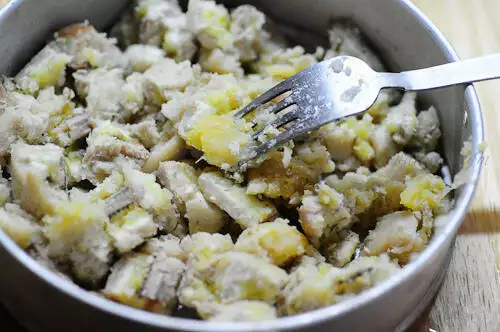 3. Heat the oil and temper with mustard seeds and the chana dal. Roast the chana deal for about 10-15 seconds till it turns a light brown. Don't let it burn.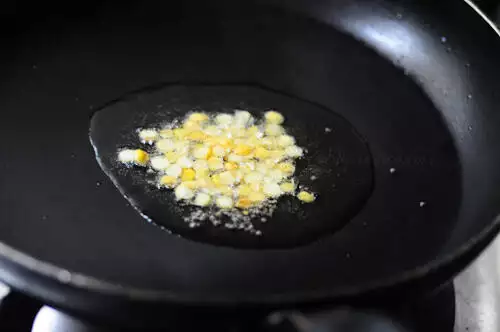 4. Add the jeera powder, turmeric, chillies and hing (add ginger along with these if you are using it) and fry for another 15 seconds.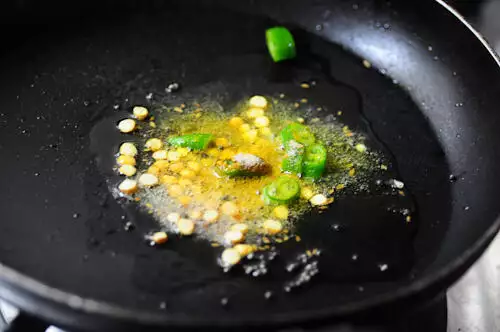 5. Next, add the coconut and grated plantains and stir in salt. Mix well on sim and add some curry leaves or coriander leaves if you like.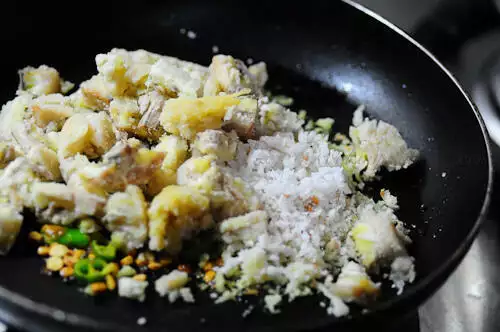 6. Remove from fire and mix in the lime juice. I normally do this just before serving, when the dish is still warm and not too hot.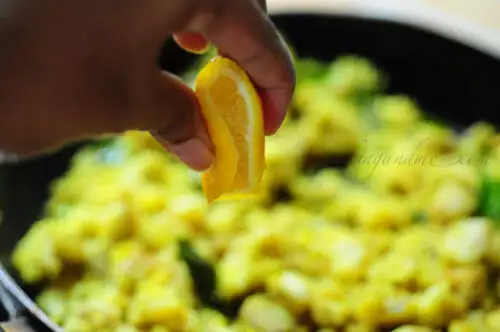 Vazkakkai Podimas is really tasty and the plantains become quite soft once cooked. We both love it! Potatoes can be cooked in the exact same manner too.