Mom-in-law bought a steamer for TH's sister when she was in Singapore last year. It's a simple one, around
30$ from Morries
and has a timer to control how long you want to steam stuff.
When I went down to Coimbatore after that, we gave it a spin to see how well a steamer works for Indian cooking (apart from the obvious stuff which you steam cook anyway like modaks or idlis)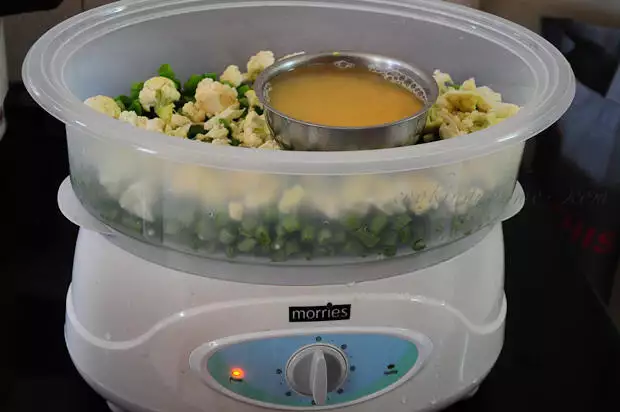 We wanted to try regular vegetables, rice, and dal. The steamer comes with 2 oval-shaped containers with large-ish holes at the bottom that allows steam in from the water you need to pour in at the lowest level. The holes will allow dal to fall through so you need to use another container to hold it. We put some cut and washed cauliflower and beans together to steam along with a small container of soaked toor dal to be used in rasam.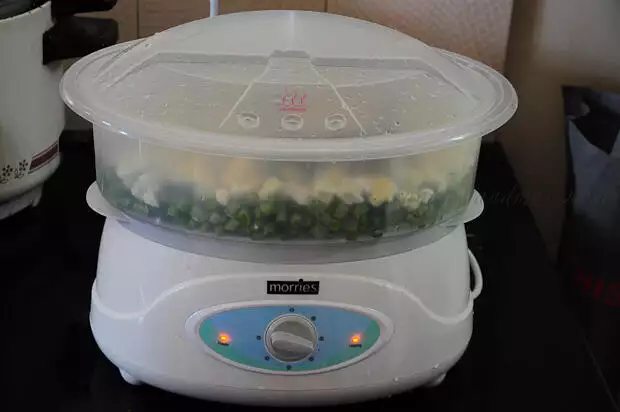 After about 20 mins, the vegetables were cooked soft ready for poriyal and the dal was ready to be mushed up a bit further and added to the rasam.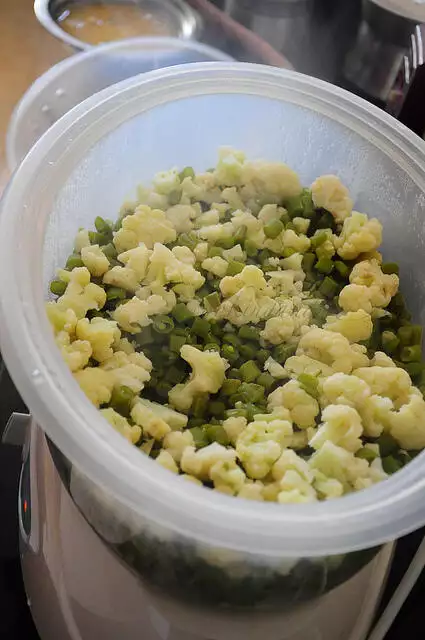 Quite thrilled with the results, and especially the low time and maintenance to cook it up, we decided to give rice a shot. Steamed rice is usually much better in texture and doesn't clump up like pressure cooked rice does.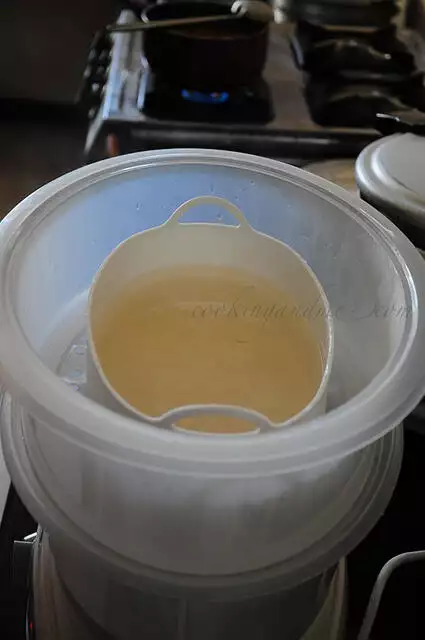 The steamer comes with a container that fits into the bigger one nicely. Experiment was with 1 cup ponni raw rice and 2 cups water.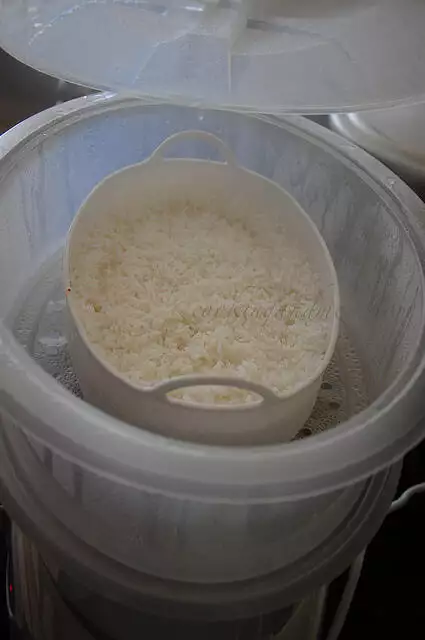 Around 20-25 mins later, voila! The rice was perfectly done with a gorgeous texture.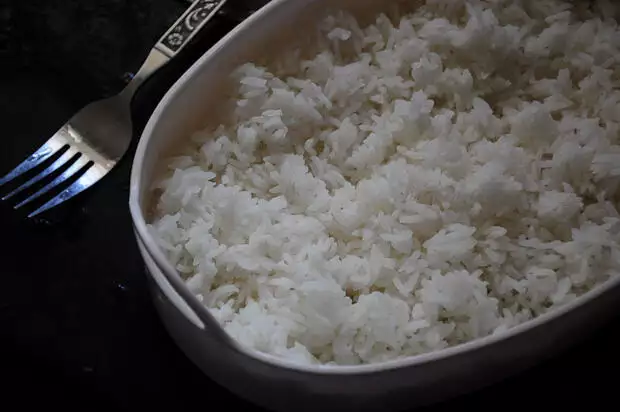 Fluffed up with a fork, it tasted much better than pressure cooked rice.
Experiments for the day were deemed a success!
Here are some pros and cons in case you are considering a steamer for your cooking.
Pros
– most steamers are cheap and very low maintenance. You can steam/cook multiple things at the same time depending on how many tiers your steamer has. It also retains all the nutrients in the vegetable as opposed to par-boiling.
– you don't have to monitor the cooking process. once you set the timer, you can go about doing other stuff while it cooks.
– it's noise-less and non-messy, very easy to clean.
Cons
– takes up counter-space and an electric socket. while it's light enough to be stored away after use, you may not end up using it if you keep it away and this is something that would ideally be used every day in your cooking
– dals won't cook to a mush if they are not presoaked
– this depends on size but the one we got was a standard-sized one and you still can't cook enough rice for more than 2 people. also, nothing beats rice cooked in a rice cooker.
– you may not be able to use a steamer like this for all your steaming needs, like idlis. a standard mold won't fit in here and you will need a separare solution.
Overall, it's a nice gadget to have, especially if you like boiled vegetables and using simple flavours in your subzis. You end up using very little oil as well. But, make sure you have the space and the motivation to use it regularly.
Here's one from Amazon that looks great!
Note: not a paid review. just some thoughts I wanted to share on using a steamer in regular every day cooking.