Sorghum
, known as
jowar, cholam, jonnalu, jola
, etc in India is a grain we've been using for generations to make
sorghum dosa
. Sorghum has enough health benefits like cancer-fighting abilities, cholesterol prevention, insulin resistance, etc for you to be drawn to this sorghum dosa recipe but more than that, it's a welcome change from the
regular plain dosa
that's more popular. Most Reddiar households prepare what we call
jonnalu dosa
regularly, served best with
coconut garlic chutney
and
spicy chilli chutney
.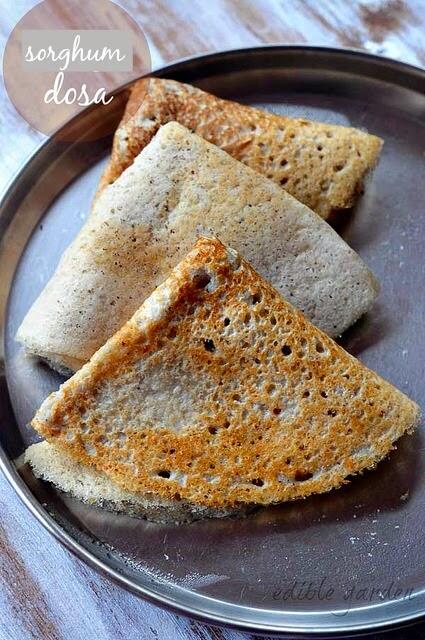 Sorghum requires a good amount of soaking time so you do need to prepare in advance to make the dosas. If you are looking for a quick recipe with sorghum then this is probably not it but it's still arguably simple to make and gives you a healthy homemade breakfast for your family to enjoy.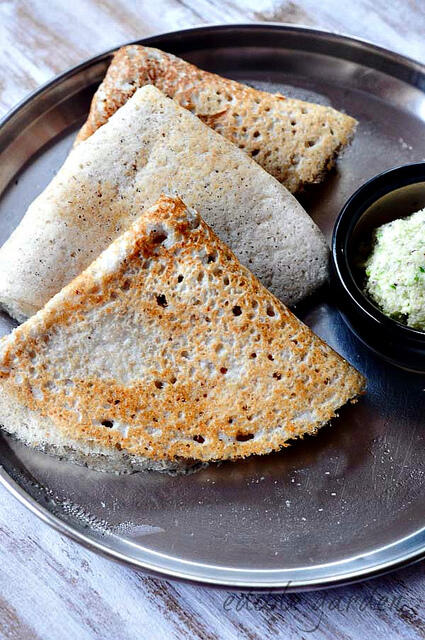 Other dosa recipes on Edible Garden you may like – instant rava dosa, instant wheat dosa, sago dosa, spring roll dosa, and of course the plain dosa recipe.
SORGHUM DOSA RECIPE
Preparation time: 8 hours
Cooking time: 20 minutes
Makes ~ 15 dosas
Recipe source: Amma
INGREDIENTS FOR BATTER:
2.5 cups of sorghum (cholam, jowar, jonnalu)
1/2 cup of idli rice or raw rice
1 cup of whole urad dal
INSTRUCTIONS:
1. Measure out your ingredients. I have the picture of sorghum or jowar below, in case some of you are unfamiliar with this grain.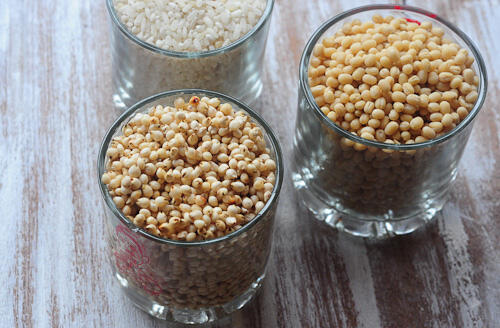 2. Soak the sorghum and rice together overnight or at least 7-8 hours. Soak the urad dal separately for at least 3 hours.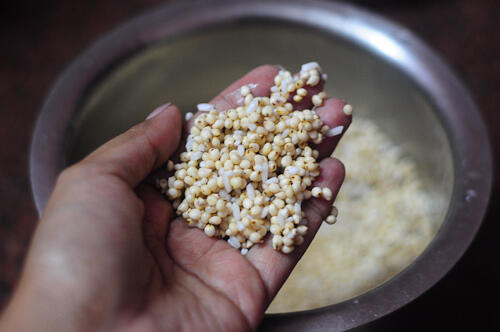 3. Grind the urad dal first using adequate water. Check the idli post to see tips on how to grind the urad dal properly for maximum fermentation. Transfer the ground urad dal batter to a large container.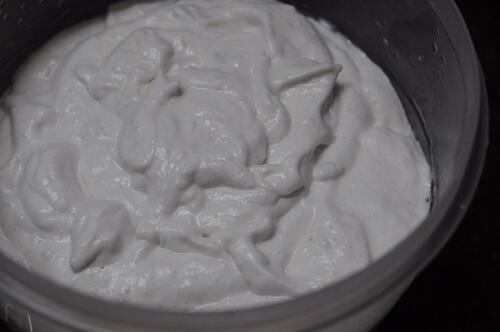 4. Now grind the soaked sorghum-rice mixture. This will take a while so keep checking, scraping down the sides, and adding water as required. Don't add too much water, just enough to keep the grinder moving and make the batter. It will not turn our smooth like regular dosa batter so don't fret too much about that either.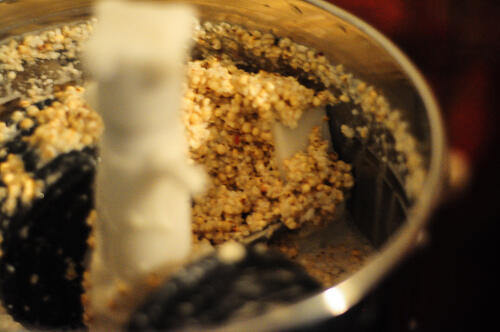 5. Once done, add to the urad dal batter. You will see specks of brown in the batter from the sorghum. Add salt, mix well, and keep aside for another 7-8 hours for fermenting.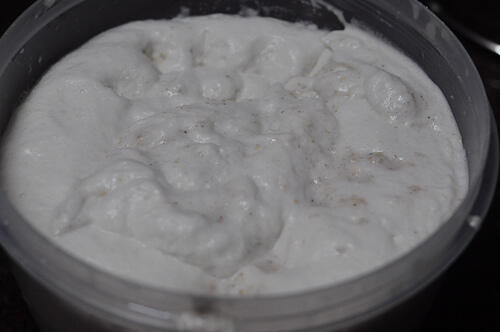 6. Once fermented, gently mix and add water, if required, to make dosa batter of pouring consistency.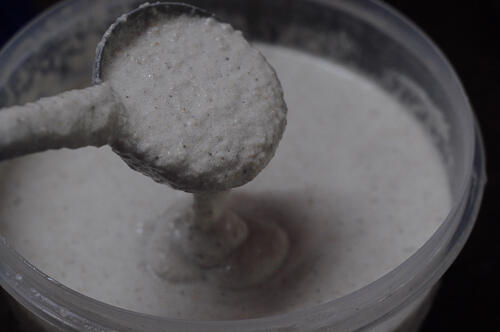 TO MAKE THE SORGHUM DOSA:
Heat a tawa and grease well with gingelly oil (sesame oil). Pour 1/4 cup of batter and spread into a dosa. You can make it as thick or thin as you like. Drizzle more oil over the doa.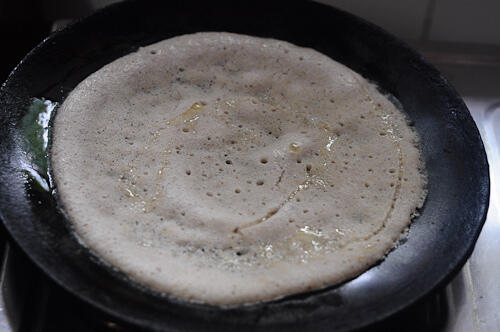 Flip around when the first side is golden brown. Cook the other side for a minute or so.
Stack the dosas as you cook them. Sorghum dosas are best served hot or warm.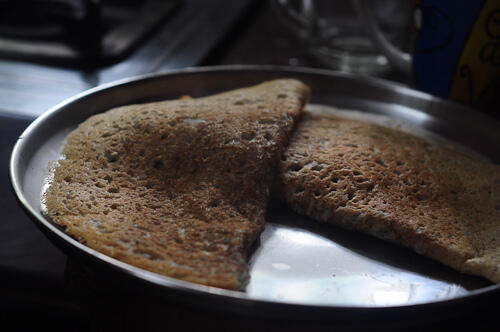 Serve jonnalu dosa with spicy chutneys like thick coconut chutney or spicy red chilli chutney.
I hope you like this different South Indian dosa recipe idea. For sorghum dosa recipe in Tamil, Hindi, Telugu, etc, please use the Google Translate button in the sidebar.