Sharjah shakes were all the rage when I was in college. Although it feels like just yesterday that I was in college, sadly, it's been a while. It's a sweet milkshake with banana, dates (hence the name Sharjah from where the dates are supposedly from) and a malt drink powder like Boost or Maltova.
That's the time when milk shake parlours sprang up all over town and people of all ages dropped by for a quick relief from the heat and humidity that's almost always present in Kerala.
Amma and I have shared countless number of sharjah shakes in these parlours during our almost-everyday town visits, leaving with a full stomach and numb tongues. Ah, the good old days.
As if having a Sharjah shake almost every time we stepped out of the house wasn't enough, we used to make it at home too. "Packet milk" was bought and chilled especially for this purpose as the milk we used normally came from a neighbour with a cow (this milk was boiled in a milk cooker, cream extracted and stored away for churning butter that would later be made into ghee.. phew!)
Back to Sharjah Shake. Here's how we used to make it. I am sure there are countless variations out there trying to mimic the milk shake parlour versions. This is ours and it's very flexible.
More milkshake recipes: watermelon milkshake, dates banana milkshake, avocado milkshake, banana mango milkshake, mango avocado milkshake, apple milkshake.
Sharjah Shake Recipe
Serves 2
1. Chop up one ripe banana straight into your blender.
2. Throw in 4-5 whole raw cashew nuts or almonds.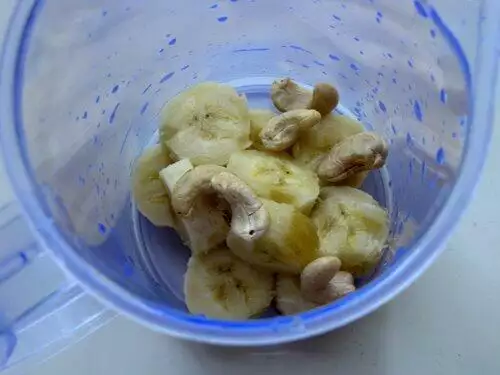 3. Add 1 tbsp bournvita / maltova / chocolate horlicks / ovaltine to this. We have tried even regular horlicks and that tastes good too.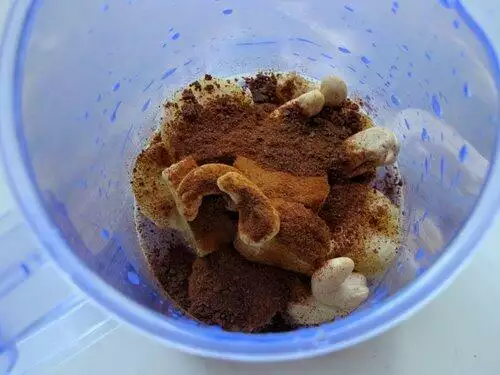 4. Top up with about 2 cups frozen chunks of milk. I used chilled milk here because I was having this for breakfast. To get the authentic milk shake parlour version, freeze milk (in ice trays if you can) and break it up with a strong knife into chunks and then add it in. This will give a crushed ice texture to the drink. Also, using whole milk will enhance the taste (but of course!).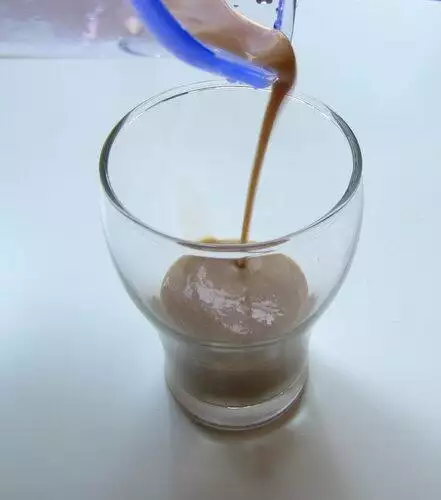 5. Pour and… go on! Bottoms Up!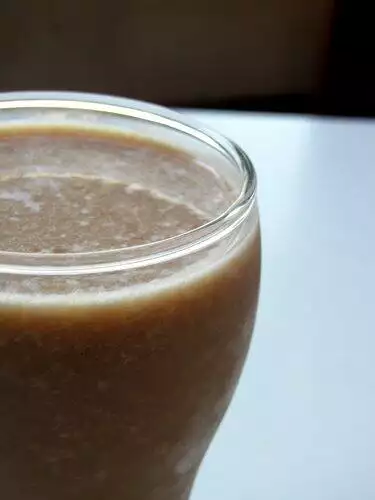 Note:
Adding sugar is optional since the chocolate drink powder and banana will lend some sweetness to the drink. You can add one date or 2tsp honey if you like the flavour. We usually stick with sugar if needed but taste first.