Learn how to make fresh Sambar Powder for your Sambar. Since we are freshly roasting the Sambar Powder just before making the Sambar, it turns out more fragrant and delicious.
K. Athamma of the Unniyappam and Badusha fame also happens to possess the best Sambar recipe ever! Her Sambar is so famous that she makes it every time we visit her for a meal, planning the menu in such a way that she also makes something to serve with the Sambar. While it took me a while to finally figure out I should be getting all her best recipes from her, I'm glad I'm finally well on my way.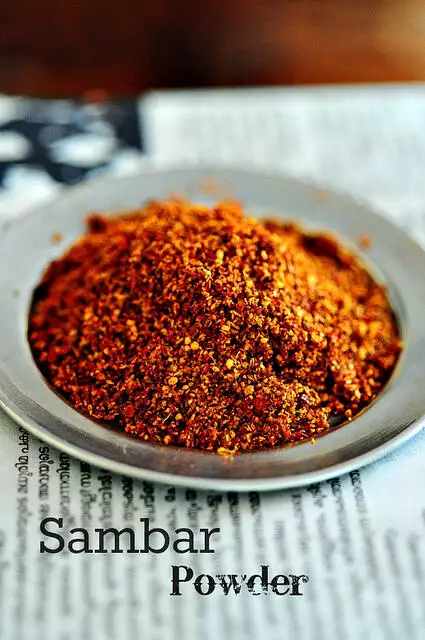 Generally, we tend to make or buy and store Sambar Powder in bulk, adding it to Sambar as we need it. Athamma on the other hand, makes her Sambar Powder fresh each time. She grinds only what's required and this results in the most fragrant and fresh tasting Sambar ever!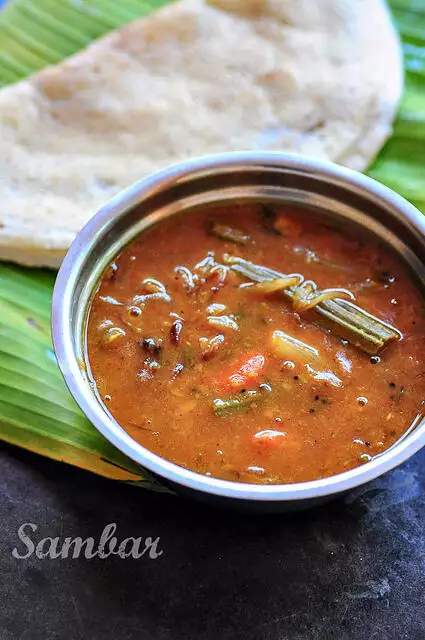 Fresh Sambar Powder Recipe
Preparation time: 3 minutes
Cooking time: 15 minutes
Makes 1/4 cup
Recipe Source: Kumari Athamma
Ingredients:
10 of dry red chillies
2 tbsp of coriander seeds
1/3 tsp of whole black pepper
1/4 tsp of fenugreek seeds
1/2 tsp of cumin seeds
1 tsp of oil
How to Make Sambar Powder:
1. Heat the oil in a kadai and add the coriander seeds. Lightly roast on low flame until it begins to change colour to a darker brown.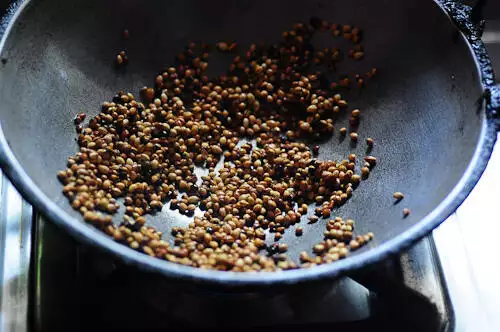 2. Add the rest of the ingredients and roast by mixing continuously. Keep flame on low and take care not to burn it.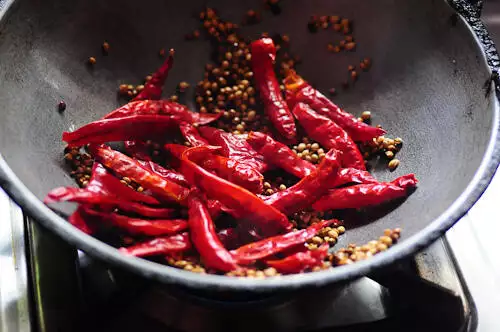 3. When the mixture turns fragrant and the coriander seeds are nicely browned, remove from fire and transfer to a dry plate. Cool completely and powder.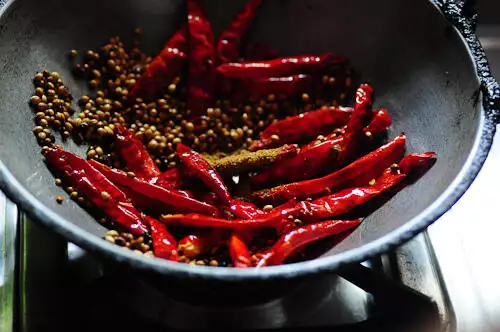 We added jeera powder in the end since amma was out of whole jeera. Add whole jeera for a better flavour.
Fresh Sambar Powder is now ready to make your delicious Sambar with. Athamma makes the Sambar Powder when the dal for the Sambar is cooking and we too found that it really doesn't take that much extra time that using pre-made Sambar Powder.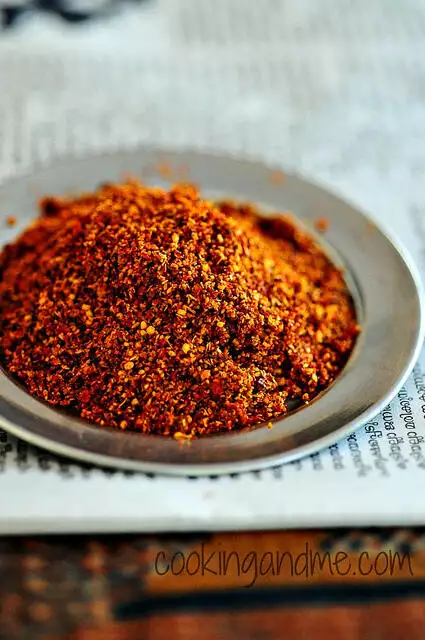 Notes:
– Don't store this sambar powder for more than 2-3 days. Ideally, use it all and grind it fresh the next time you make Sambar. The pictures may have more ingredients than I have mentioned because we make Sambar for 8 people that day. I have scaled down the recipe a bit.
– Adjust the amount of chillies to suit your taste.
– If you are looking for the sambar powder recipe that is dry and can be stored for a while, then check this Sambar Powder Recipe.
Here are some Sambar-Related recipes on Edible Garden. Check them out!
Instant Sambar Powder
Sambar cum Rasam Powder
Sambar Sadam
Easy Bisi Bele Bath
Methi Leaves Sambar
Arachuvitta Sambar
Tiffin Sambar (with moong dal)
Chow Chow Sambar
Indian Radish Sambar