This roasted coriander chutney or malli chammanthi is a favourite from my childhood. I have many memories of enjoying this chutney along with some flavoured rice – usually lemon rice – wrapped in banana leaves for an overnight train journey
I don't do guest posts very often simply because it's hard enough to manage my own blog and cook, click, download, edit, upload, compose, and publish 3-4 recipes in this here blog per week. But earlier this year, I found myself with a bunch of recipes that were all quite similar and photographed in a very similar manner and I took that chance to do a couple of guest posts for folks. Divya of Easy Cooking is more popular for her bakes and brownies but we have been in touch since the beginning of her our blogging days. She lives in Cochin and often posts Kerala recipes that make me terribly homesick.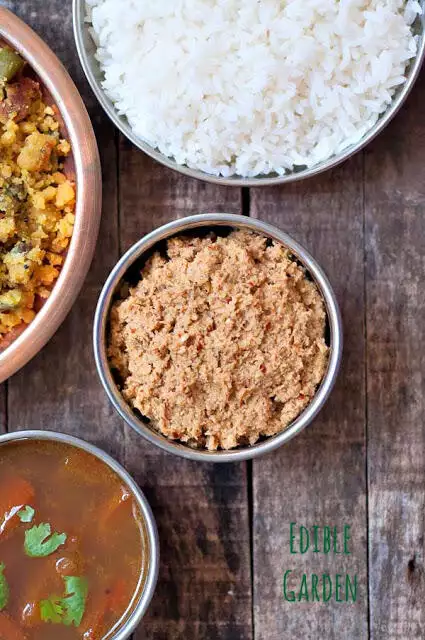 So anyway, back to the roasted coriander chutney. This is more of a thuvayal than a chutney which means it goes better with rice and rasam / kuzhambu than tiffin items like dosa, idli. Use the freshest coconut that's available to you and your heart will sing with the simple flavours of the chutney. Paired with a simple instant tomato rasam, this is the best combination I can think of.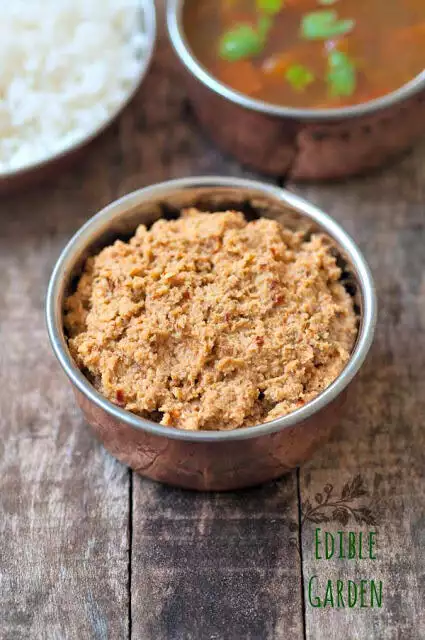 ROASTED CORIANDER CHUTNEY RECIPE (For Rice)


Ingredients:
Fresh grated coconut – 1 cup (frozen works if you don't have fresh coconut in hand)
Coriander seeds – 1 tbsp (or a bit more to taste)
Shallots / ulli – 3
Garlic – 1 clove
Red chillies – 1-2
Tamarind – one small piece
Coconut oil – 1 tsp (or any cooking oil)
Salt to taste
Instructions:
Heat the oil in a pan and add the coriander seeds
On low heat, roast them until the colour lightly changes and the seeds begin to turn fragrant
Add the shallots, garlic and red chillies. Roast for a few seconds until the shallots begin to char and the chillies turn shiny
Turn off the flame and add the coconut and tamarind. Stir well to combine
Grind to a smooth chutney consistency with salt. Don't add water
Goes great with rice and rasam or lemon rice.