Raw papaya
is one of my absolute favourites. Often called omakka (or kappalanga) in Kerala, it's very easily available in most backyards and makes for a very light side dish. Although the simpler
kaplanga ezhukkupuratti
is what I would go for first, the thoran comes a close second.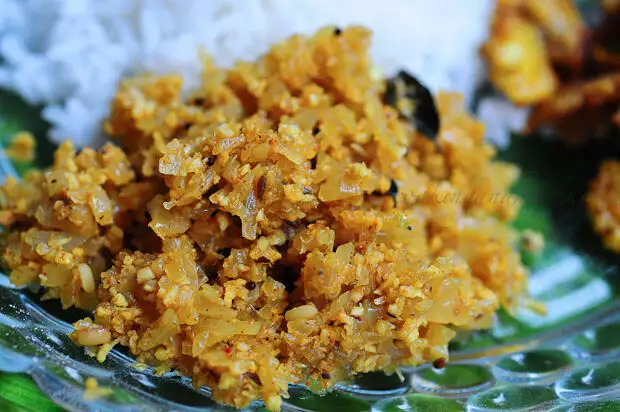 Raw papaya is very easily available in Singapore too, thanks to the Thais and their affinity towards raw papaya salads.
The method used to make kappalanga thoran is very non-fussy and this is how amma makes most of her thorans. You can leave it to cook and focus on other dishes.
Also check out moringa thoran, spinach thoran, and papadom thoran recipes, all from Kerala.
Raw Papaya (Kaplanga) Thoran Recipe
Serves 4
Preparation time: 15 mins
Cooking time: 15 mins
Ingredients:
1 small raw papaya (kaplanga / omakka)
1/2 cup of grated coconut
2-3 shallots
1 tsp of jeera / jeerakam / cumin seeds
3-4 green chillies
1/4 tsp of turmeric powder
1 tbsp of (coconut) oil
1/4 tsp of mustard seeds
A few curry leaves
How to make Thoran:
1. Peel the raw papaya, cut into half, deseed and chop into very small pieces. In malayalam, we'd say "kothi ariyuka".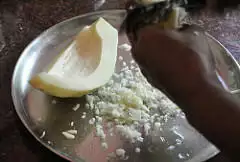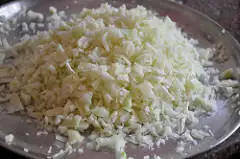 2. Coarsely grind the coconut with the shallots, green chillies, turmeric and half the jeera. Mix this thoroughly with the chopped papaya along with salt. Add the rest of the cumin seeds whole to this mixture. (Alternately, you can also grind all of the jeera along with the coconut).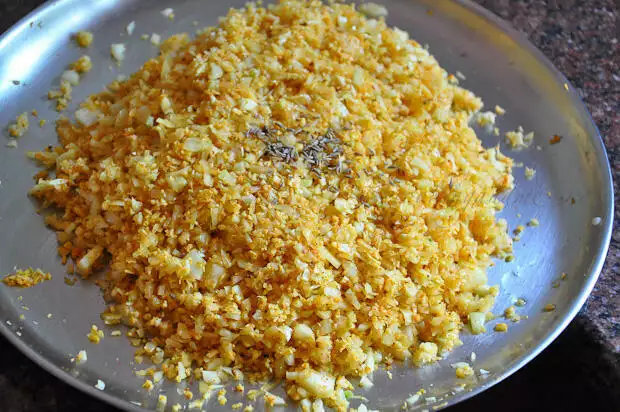 3. Heat the oil in a wide pan and add the mustard seeds. When they pop, add the curry leaves and after 5 seconds, add the raw papaya mixture. Stir well to combine the oil and make a small mound of it towards the centre of the pan and pat it down firmly.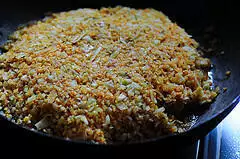 4. Keep the flame at the lowest possible and cook the papaya covered. There's no need to add any water. (you can use a wider lid for the whole pan as well, it doesn't necessarily have to be tightly closed like below.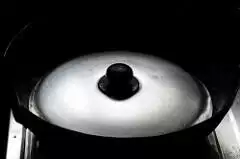 5. Let this cook for about 10-15 mins until the papaya is soft. You can mix it in between if you feel like the bottom is burning but if you keep the flame low, it should be fine. I do mix it once or twice in between, pat it down again firmly, close, and cook further.