Quick and easy Diwali sweets under 20 mins. Need I say more? Diwali is the best time to enjoy all those few-times-a-year quick and easy diwali sweets and snacks and this year has been the year of quick and easy sweets recipes for me. Just because you are busy or working or traveling doesn't meant you can't make any sweets at home for the festive season – we just need to get a bit creative about it and not be too finicky that the sweets be 'traditional' and 'authentic'. If you can make a great-tasting sweet or two under 20 mins for Diwali, why not right?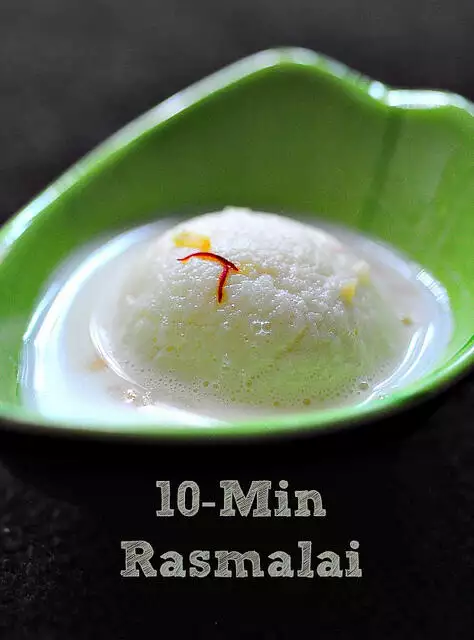 The two biggest time-savers in my experience to prepare quick and easy Diwali sweets have been:
(a) Condensed milk – needless to say, condensed milk works really well as a base for Indian sweets. Since a lot of our sweets start with thickening milk, this really speeds up the job. The only downside is that it's often hard to regulate the amount of sugar. I made 10-min palkova last week and it was really too sweet, even for me. Don't get me wrong, it was delicious, but I had to add a handful of chopped nuts to cut the sweetness levels. This is just a minor inconvenience compared to the lusciousness condensed milk can bring to Indian sweets though.
(b) Readymade powdered cardamom – this may not be so obvious, but we use cardamom to flavour almost all our sweets and powdering it takes more time than we realise. Buying powdered cardamom is more expensive but the amount of time it saves, especially when you are making lots of sweets (or more than one!), it's definitely worth it. Also, the texture is more uniform than when we pound one or two cardamom pods in a pestle and mortar. I don't like biting into cardamom bits so this is perfect for people like me. Buy the smallest packet you can find and you will be amazed at the convenience it offers.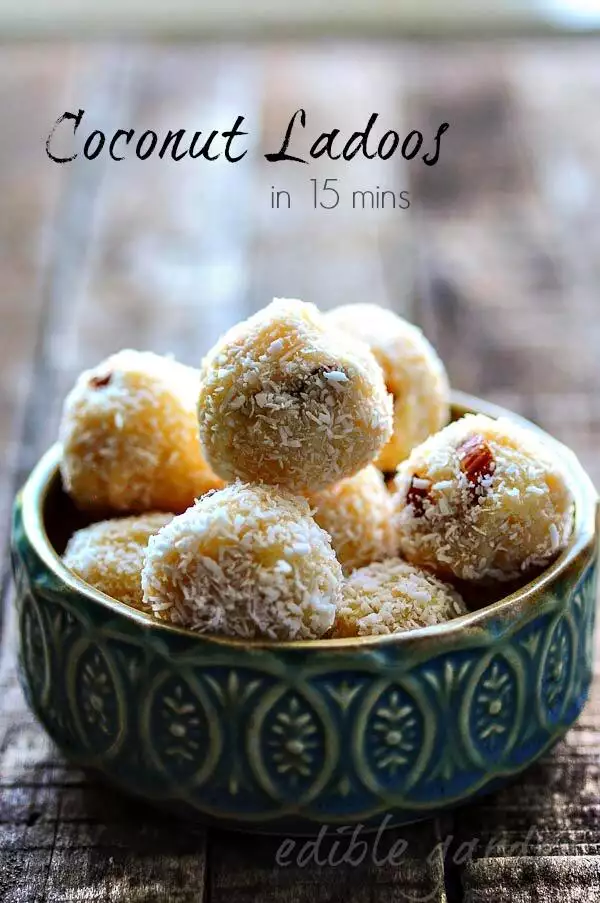 On that note, here's a list of 12 quick and easy Diwali sweets you can make in under 20 Minutes. Enjoy!
1. 10-min Rasmalai (using readymade rasgulla)
2. 15-min Date and Nut Ladoo
3. 10-Min Sandesh (needs fresh chenna)
4. 20-Min Chocolate Burfi (using condensed milk)
5. 20-Min Rava Laddu
6. 20-Min Kaju Katli
7. 15-Min Chocolate Kalakand (using readymade khoya)
8. 15-Min Besan Ladoo
9. 15-Min Maladu
10. 10-Min Paneer Kheer
10. 15-Min Coconut Ladoo
11. 10-Min Palkova
12. 15-Min Apple Kheer
Disclaimer: the times mentioned against the recipes are likely to differ according to your cooking experience level, heat used in cooking, general speed in the kitchen, and how fast you can open a can of condensed milk. Please plan accordingly and take it as a guideline only 🙂
Have a wonderful Diwali you guys, and let the sweets flow and make it even more special.
Note – for quick and easy Diwali sweets recipes in tamil, hindi, marathi, urdu, gujarati, telugu, etc, please use the google translate button in the sidebar