Puttu
is arguably the most iconic breakfast dish of Kerala. Almost always served with the
Kerala kadala curry
, puttu is a humble yet healthy and filling breakfast that takes minimum time and effort to make. Whenever people ask me for food recommendations while traveling in Kerala, I never forget to add it to the list mostly because puttu like you get in Kerala is unmatched anywhere else and the fresh coconut added to it makes all the difference. Of course, it's is also popular in Sri Lanka (often served with sambal) and some parts of Tamil Nadu where it is layered with meat or fish.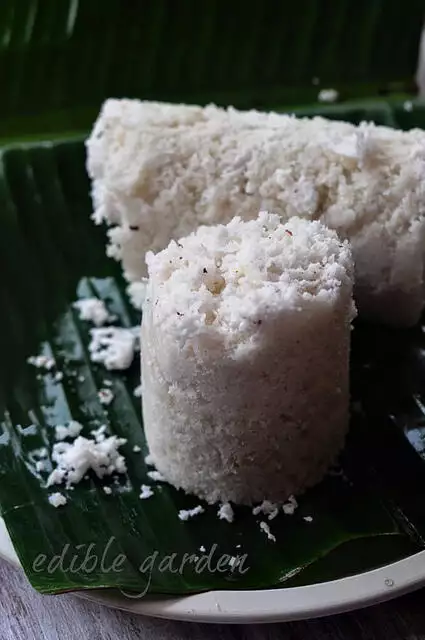 But I grew up eating puttu during my childhood days in Kerala and that's what I prefer and crave on odd days. While the process of making it at home is seemingly easy, it's important to get the consistency of the puttu flour just right with the right amount of moisture. Too less and the puttu will choke you up and too much will turn it into a hot mess. Since it's quite bland on its own, always serve puttu with a spicy side dish like kadala curry, fish molee, or potato stew (not as common as the first two).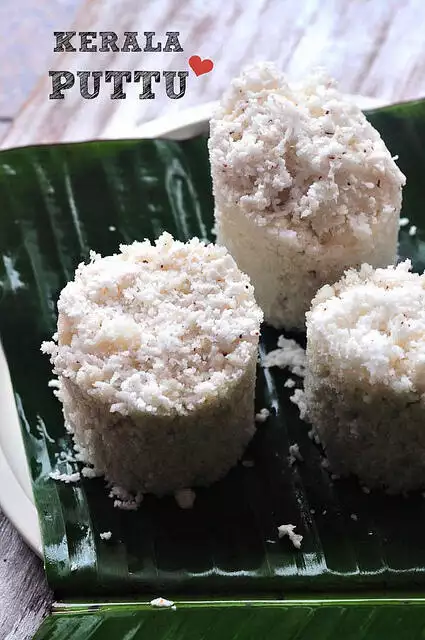 Other popular breakfast dishes in Kerala include idiyappam, appam, idli, poori, and vegetable upma.
KERALA PUTTU RECIPE
Preparation time: 10 minutes
Cooking time: 10 minutes
Serves 2-3
Recipe source: Amma
INGREDIENTS:
2 cups of puttu flour (see notes)
1/2 cup of warm water (more or less)
1/2 cup of grated coconut
1/2 tsp of salt
INSTRUCTIONS:
1. Mix the rice flour and salt well together. Add the water a little at a time and mix with your fingertips. We are looking for a crumbly and moist flour consistency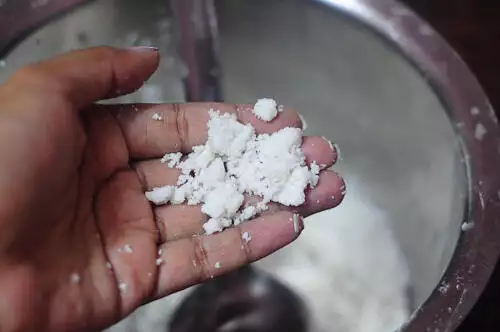 It should hold its shape when pressed between your fist but easily crumble when you press it harder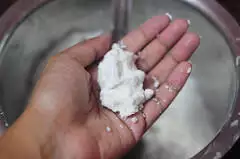 2. You need to use a steaming apparatus to make puttu and the most common is obviously the puttu maker available exclusively for the purpose. If you don't own one, you can also steam puttu in idli moulds. Add about 1-2 tbsp greated coconut to the bottom of the mould.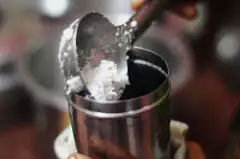 3. Spoon in the puttu flour until the mould is halfway filled. Then add another layer of coconut and fill up the rest with the flour.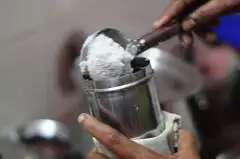 4. Steam for about 8-12 mins depending on the size of your mould.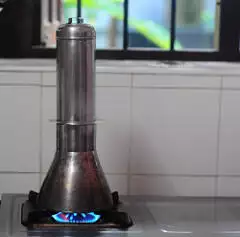 5. When cooked, unmould by pressing through the mould using the stem of a spatula, gently.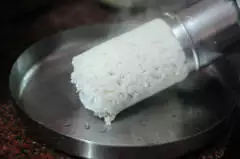 6. Let it cool down a bit before serving with a spicy kadala curry!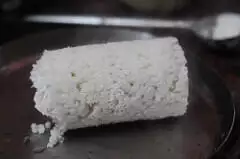 Puttu is meant to be crumbly even after cooking and while it will hold its shape while cooking, it will fall apart as you dig in with your fingers. This is perfect.
If you don't want to or don't have time to make a side dish for puttu, just serve with ghee, sugar, and banana. We always have ripe banana on the days puttu is made at home and while this is not a personal favourite, the combination is a winner!
Notes:
You can use any kind of puttu flour to make puttu – like wheat puttu, ragi puttu, corn puttu, etc. At home we use plain Eastern puttu podi on most days and it works perfectly
If you don't want to get a regular puttu mould but want to make puttu at home very badly, try getting your hands on a chiratta puttu maker (chiratta means coconut shell). which sits on your pressure cooker while steaming and makes single-serving puttu. The puttu maker is the size of a mug and easily stored away when you don't need it. This is what I use and recommend if you are a small family or don't make putt that often.