Although our new office is now very close to Marina Bay Sands, I haven't gone that side in the evening. So when Sohail suggested we head there for a team dinner, I agreed. I had heard good things about
Punjab Grill
, managed by Jiggs Kalra, especially some recent awards they won in India.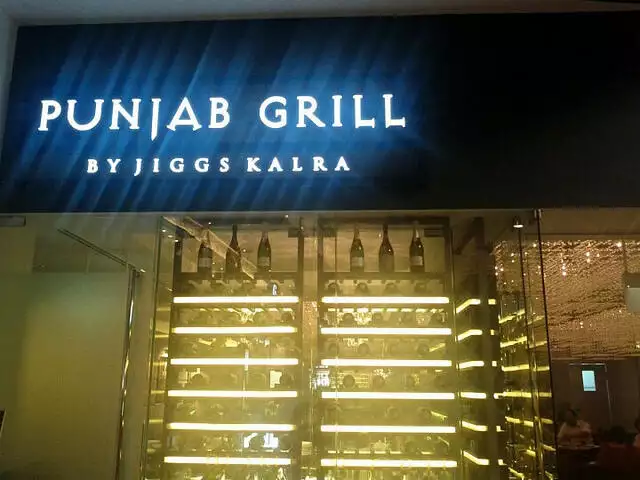 The tandoor dishes in Punjab Grill was supposedly top notch. It's a fine dining place, so obviously a bit on the expensive side, so reserve for special occasions. Sohail, Armin, and I were definitely headed there for a special occasion 🙂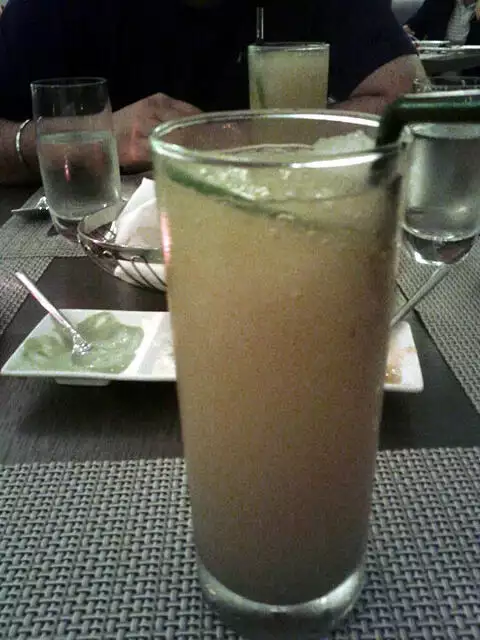 We each ordered Shikanjvi, which is a Punjabi Specialty – flavoured lemonade with salt, sugar, black salt, and a dash of cumin seeds. It was a bit too strong for me and it's a large drink.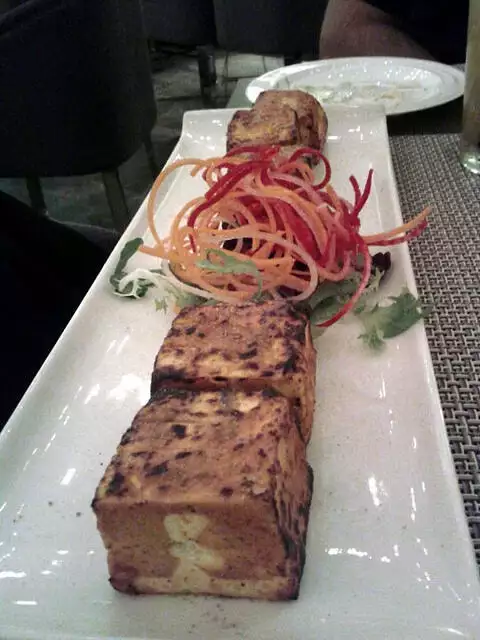 For starters we got paneer tikka…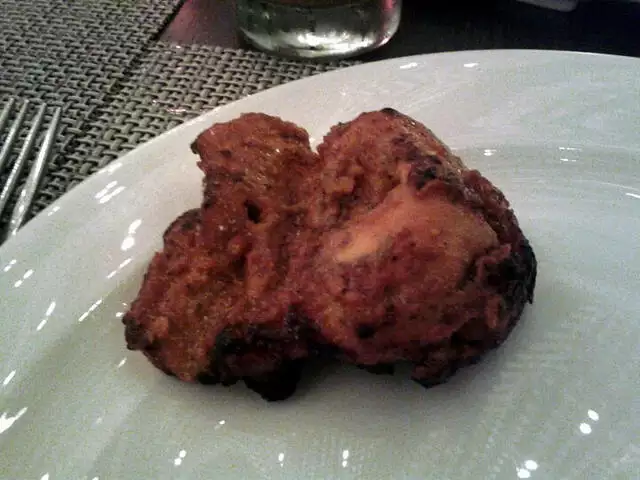 … and chicken tikka.
The paneer was extremely soft and fresh but was mostly bland. I was quite disappointed since this was one of their specialties. However, the chicken tikka more than made up for it. It's easily one of the best chicken tikkas I have had, both in India and in Singapore. It's a signature dish so they add the regular spices in the marinade and their own special touch. Whatever that is, it worked.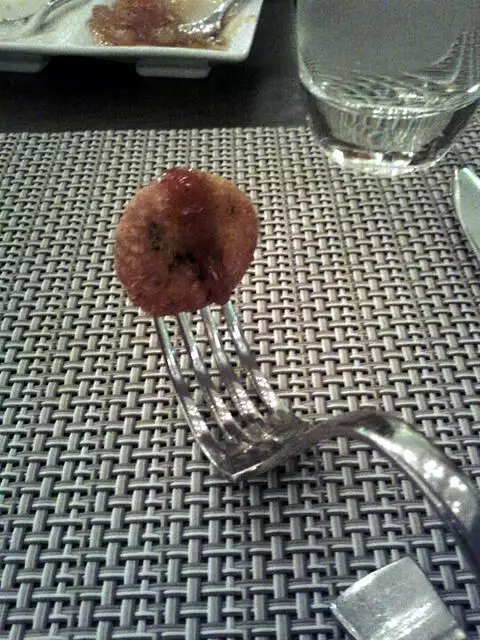 While we were waiting for the main course, we got complimentary amuse bouche – aloo tikki. It was nice. Nothing to write home about but nice to munch on as we waited.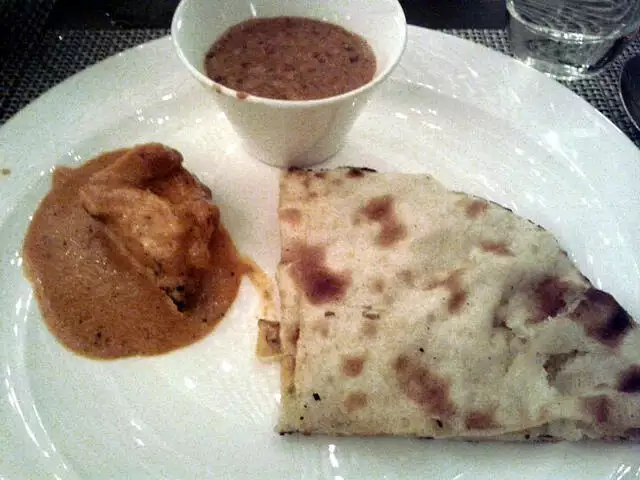 Main course was aloo paratha, butter nan, dal makhani, and butter chicken (murgh makhani).
The aloo paratha was too thick and not made of atta, but maida. Doesn't get a thumbs up from me.
Nan was good, but not special.
I am not a huge fan of dal makhani but as far as dal makahnis go, this one was in the top 5%. Creamy, cooked perfectly, and good.
The butter chicken, ah, now the butter chicken is delicious. Must-try!
You would think that we would be quite full at this stage but no, we ordered dessert, especially since I saw the lichi ki tehri in the menu which is my favourite dessert from Sahib Sindh Sultan (btw, management of Sahib Sindh Sultan, you are most welcome to open up a restaurant in Singapore. You have my full blessings!).
Yeah, so lichi ki tehri and rasmalai was ordered.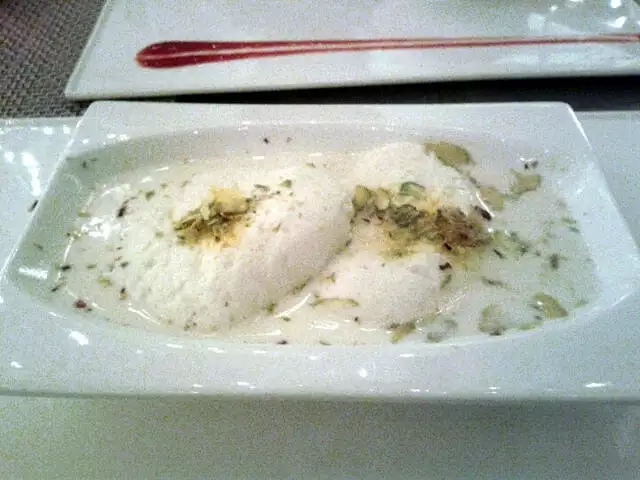 The rasmalai was a bigger portion than I expected. It was spongy and everything, but the surrounding milk syrup was too watery. I wish they had thickened it up a bit more. The sweetness level was just right though and probably this was for the best because our meal itself had been pretty heavy.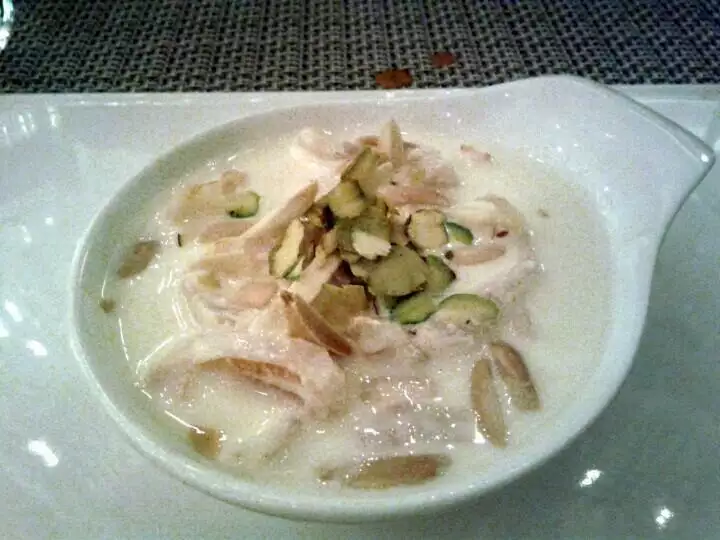 The lichi ki tehri was sweeter but can't really be compared to the awesomeness they serve in Sahib Sindh Sultan. It was still very good, especially if you haven't tasted the "real deal" in SSS.
One other highlight of the meal was the final paan shot that they served, again, complimentary. It is liquid paan in a shot glass and it's delicious! A great way to round off the meal.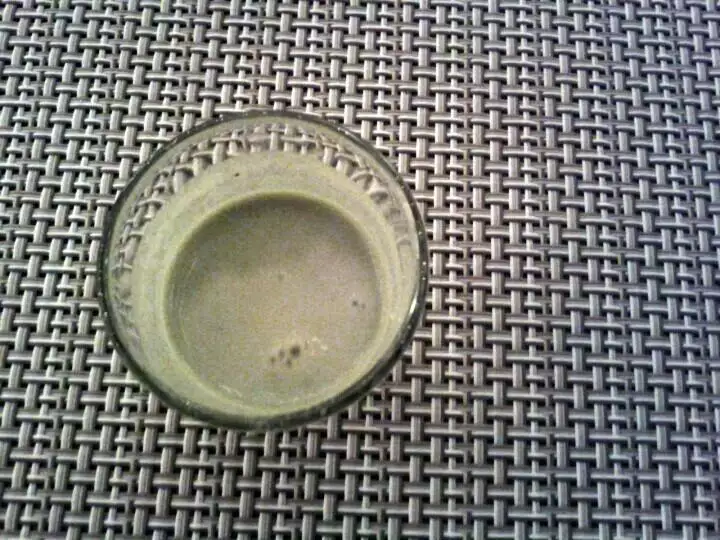 Overall, the meal was good, the ambience was great, and the company and conversation – superb. A good dinner out was had and 300 SGD paid for the three of us.
Yep, I told you. Not the cheapest place, but worth it if you order the right things. Don't forget that chicken tikka and butter chicken.
They also have a power lunch menu at Punjab Grill which looks very decent for SGD 40. Hoping to try that out with TH soon.
LOCATION:
Punjan Grill
B1-01A, Galleria Level,
The Shoppes at Marina Bay Sands


Ph: +65 6688 7395


**excuse the noisy quality of pics. All taken in pretty dim light (remember, fancy restaurant!) with my Nexus S while trying to look sophisticated.